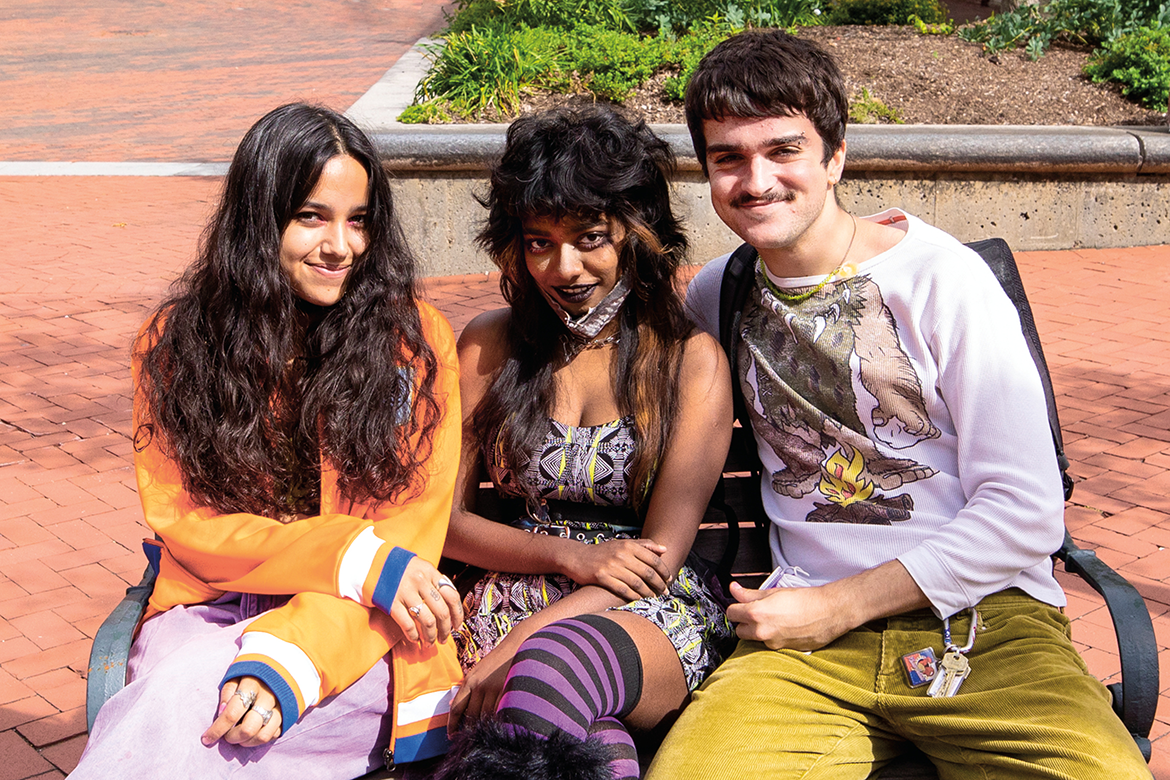 In this issue of Momentum, be inspired by the many ways philanthropy makes it possible for RISD students to explore their imagination, take risks, find balance and access the tools they need to transform their dreams into the extraordinary. And, hear from our donors about what keeps them invested in our excellence, innovation and amazing global reputation.
"My goals for RISD are still taking shape. Yet in my imagination, I picture the endeavor before us as a figure with feet spread wide, with one arm holding the past, honoring the institution's history and decades of outstanding, ground-breaking work, and the other stretching and reaching for transformation."
---
A Presidential Fellowship enables Dina Khorchid to explore, experiment and process years of trauma and loss.
---
Sculptor and writer Brady Mathisen 23 SC sees artmaking at RISD as a constant and rewarding balance.
---
The Creative Pursuit of Advocacy and Accountability
Alex Sarkissian wants to design with an audience rather than for an audience.
---
Hao Hoang pursued one creative idea after another without hesitation. His legacy will enable future students to do the same.
---
Designer and retired NFL player Michael Bennett wants more opportunities for students of color to shape their communities.
---
What inspires donors to give year after year?
---
For volunteer Sol Armada de la Cruz, bringing alumni together across generations "feeds the soul."
---
RISD celebrates 10 years of the Maharam STEAM Fellowship.
---
Seeing Courage in Creativity
Since he bought his first piece of art nearly 40 years ago, Dr. Joseph Chazan has championed the RISD Museum and hundreds of RISD artists.
---
RISD recently completed renovations to its Homer, South and Nickerson Halls, marking the end of phase three of the multiyear Quad block enhancement project, which includes multiple residence halls and the Metcalf Refectory dining facility. Renovations, including sustainability measures and additional common space.
---
Celebrating Milestones and Memories
Commencement + Reunion Weekend brings together the graduating Class of 2022 and reunion alumni in a campus-wide community celebration from June 2–5, 2022.
---
RISD Exists Because of You
RISD holds a unique power in this world. As an institution, we carry extraordinary expertise and a singular capacity to stimulate ideas and bring people together.
---