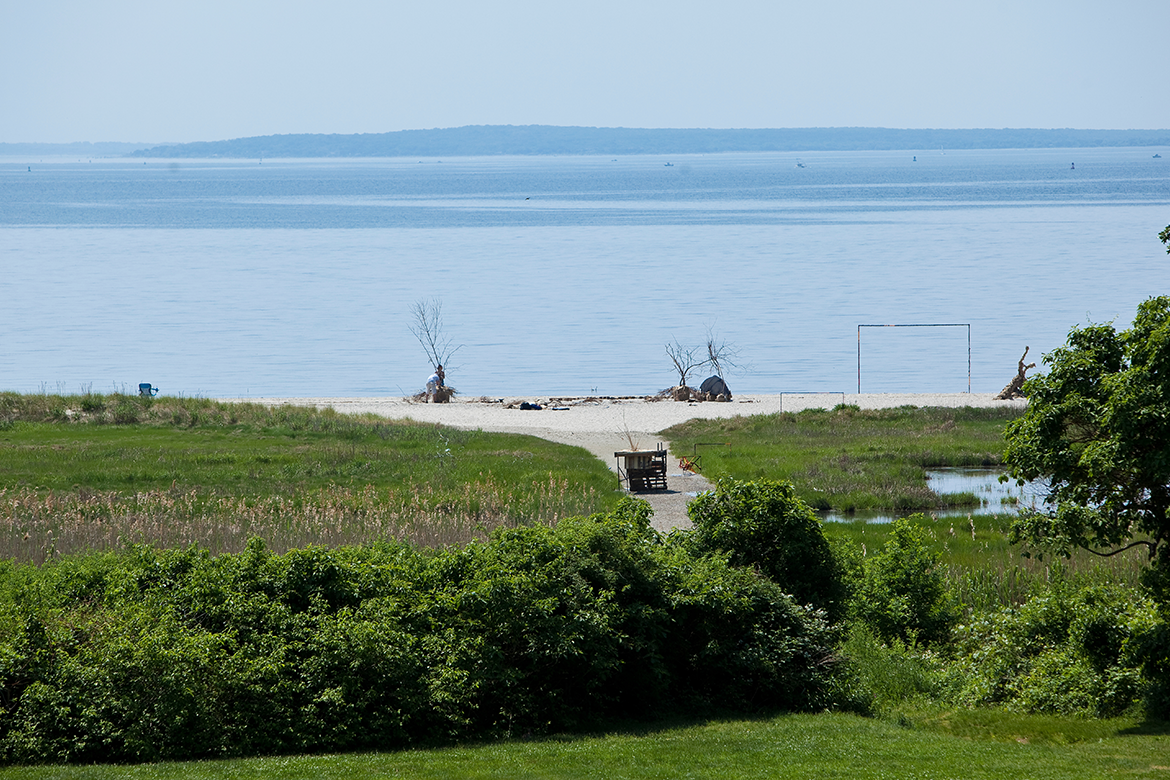 Tillinghast Place
231 Nayatt Road, Barrington, RI

Tillinghast Farm in Barrington, Rhode Island, dates back to the 1700s. In 1929, Charlotte L. Tillinghast left the farm to family members and others who set up the Nayatt Folk School, originally the American Folk College, a charitable corporation headed by James A. Tillinghast, chairman and treasurer. The Nayatt Folk School, through James A. Tillinghast, deeded the farm to RISD June 11, 1948. The court decree stated that stated that the land was to be "held and used by it [RISD] in perpetuity for recreational, recuperative, educational, inspirational or charitable activities." RISD's records describe the property as 33 acres (26 tillable and seven marshlands) managed by a farmer's family for the previous two decades.

Over the years, RISD used the property for the Freshman Picnic and Freshman Dances, the Alumni Clambake and Kite Day, while RISD faculty and a caretaker occupied the buildings as residences. In 1982, the last faculty resident vacated the building, which is now used for classes.

In the summer of 1983, Continuing Education held its first classes (Seascape Drawing & Painting, Contemporary Watercolor, and Children's classes) at Tillinghast. Prior to that, Continuing Education offered off-campus courses at the Lisle Estate in East Greenwich.
Tillinghast Place Today
Alumni are welcome to visit RISD's Tillinghast Place and utilize the beach. However, the limited parking on the property is reserved for RISD faculty, staff and students to ensure availability for classes and other institutional events.

Alumni are also welcome to rent the Tillinghast Place property for events, as well as the adjoining RISD residential property at 15 Freemont Avenue.

Note: In recent years we saw a significant increase in Tillinghast Place usage and also received numerous complaints from neighbors about gatherings, many including minors, on the beach. As a result, we changed parking access due to safety concerns and also to ensure that RISD students and faculty visiting the property for classes have parking available to them.