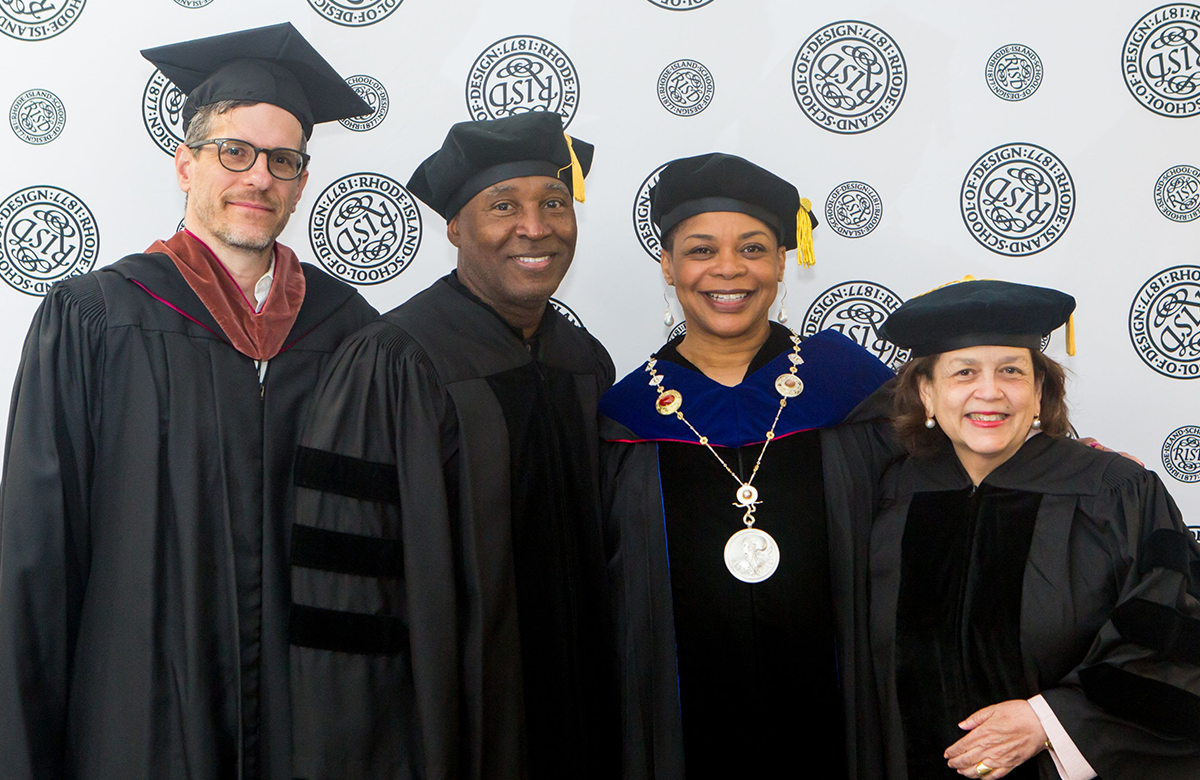 RISD alumni are highly accomplished creative leaders who make an impact around the world.
We are pleased to share some of the accolades our alumni have received from RISD as well as acclaimed honors from some of the most prestigious organizations in the world. RISD also welcomes other extraordinary individuals into our community with honorary degrees.
Alumni Association Awards
The RISD Alumni Association honors alumni who, through their work, exemplify RISD's core values and positively impact their communities.
RISD Honorary Doctorates of Fine Arts
Awarded each year at Commencement RISD's Honorary Doctorate of Fine Arts recognize the contributions of individuals whose impactful accomplishments reflect the core values and standards of the institution.
Prizes, awards and fellowships given by other organizations
RISD alumni have been honored with prestigious awards and honors across the globe.
Header image: From left to right: Brian Selznick 88 IL, Nick Cave 22 HD, President Crystal Williams, Cheryl Miller 22 HD
Photo credit: Matthew Watson