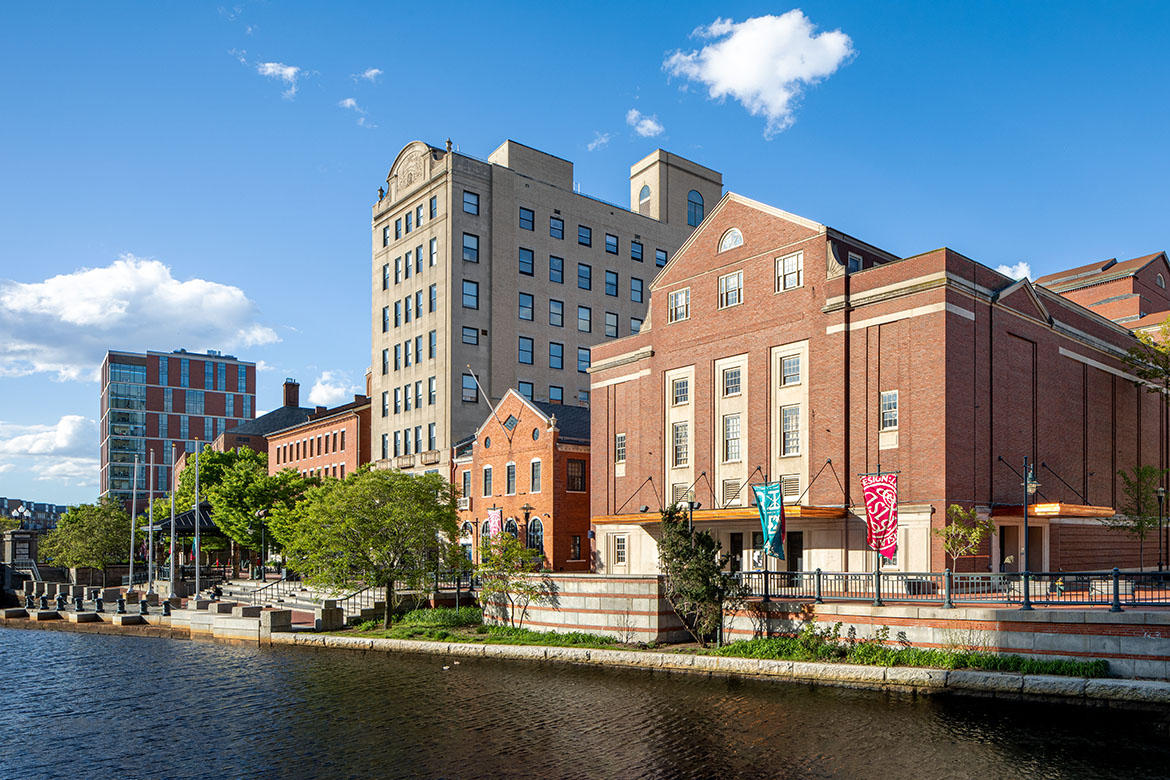 A Fall 2021 update to the RISD Alumni Association and Families Association from Interim President Dave Proulx.
It is an honor to help guide the institution as Interim President while RISD searches for a new president and continues to make impressive progress on many fronts. For those who don't know me, I'll share a bit about my time at RISD before stepping into the interim role. I spent my first three years as Senior Vice President of Finance and Administration, overseeing all aspects of our finances including budgeting, investment, accounting operations, and long-term financial planning, as well as Human Resources, Information Technology, Risk Management, Legal and Campus Services.

During my time at RISD, I have worked to actively reduce costs, professionalize our financial and administrative infrastructures, support revenue generating initiatives like fundraising and continuing and professional education, and, for the last 18 months, ensure that RISD remains successful through the pandemic.

This has not been an easy period for any of us to navigate. The pressures of the COVID-19 pandemic have made it necessary for RISD to be more nimble and adaptable than ever before. But, RISD is meeting the moment.

RISD alumni and the members of our families association have been steadfast in their support and in their generosity of spirit. We are deeply grateful. Through your help and the dedication of our staff and faculty, this year, the institution has returned to in-person learning while prioritizing the health and safety of our community; RISD has conducted over 60,000 COVID-19 tests and had 150 positive cases (.2% positivity rate) with no serious illnesses. More than 97 percent of the RISD community is fully vaccinated, and we remain committed to delivering the hands-on, in-person experience that our students crave.

RISD's leading donors and volunteers are improving the lives of students every day. Through their service and generosity, they are helping our students thrive during a challenging time when such success is not guaranteed. In the following sections, I am pleased to share an update that details the state of RISD today. Together we will add to this progress and build an even brighter future for the next generation of creative leaders.

Thank you for your interest and support of your institution and its students.


Dave Proulx
Interim President
RISD's immersive education—which emphasizes conceptually driven, studio-based learning and robust study in the liberal arts—is in demand now more than ever before. 5,431 students applied to RISD, which is an increase of 15% from the previous year. At the same time, RISD has become more selective and welcomed an incoming first-year class of 496 students. The acceptance rate for this year's incoming class was 16 percent, falling from 23 percent last year. This is the lowest admit rate in RISD's history. Only 100 schools in the US have an admit rate this low, and the national average is 66.7 percent. As importantly, more than 56 percent of the students who are admitted to RISD decide to enroll, compared to the national average of 33.7 percent.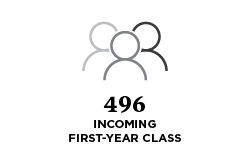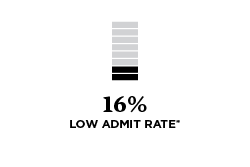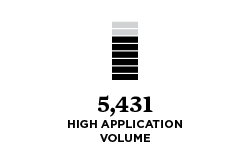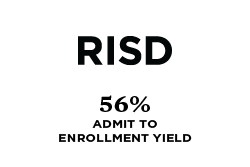 RISD students are exceptional. The average high school GPA is 91, on a 100-point scale, and the average combined SAT is 1384, for the incoming class, which is a 29 point increase from the previous year. RISD adopted a test-optional policy, beginning with students who applied for entrance in Fall 2020.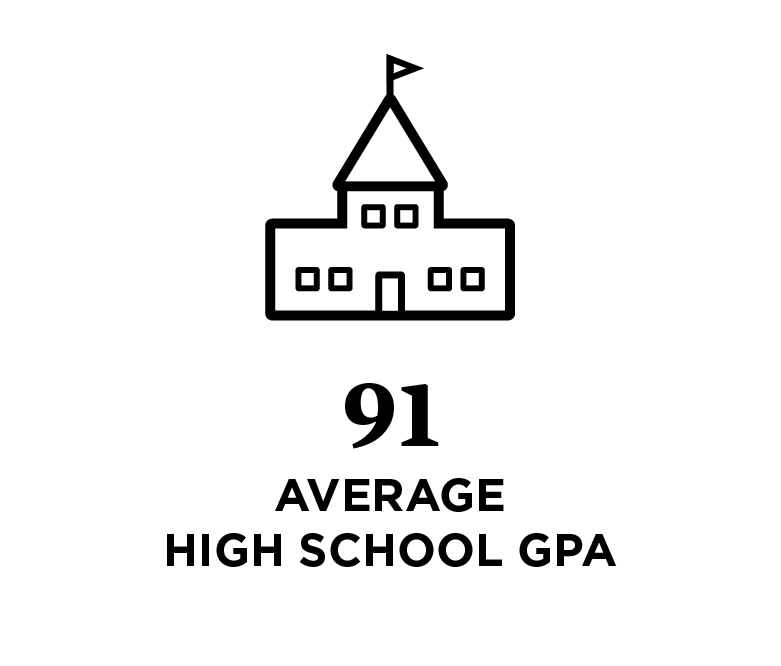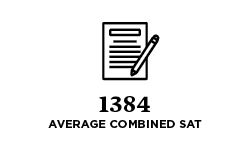 RISD's geographic reach is also growing. First-year students come from 32 states and 14 countries. 34 percent of these students are international this year, compared to 28 percent last year. They speak 29 different languages, and nine of our students speak four languages. Likewise, RISD's student body is becoming more diverse, with overall diversity for first-year undergraduates increasing by 39 percent over the last five years.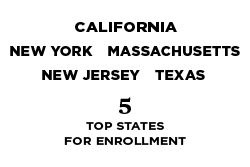 One of RISD's most exciting innovations for students is the pilot of the First-Generation to College Pre-Orientation Program. Thanks to an estate gift from Rachel Doane 64 LA, this summer the program welcomed 24 incoming undergraduate students whose parents did not attend or complete college. Students overwhelmingly shared their appreciation of the orientation program, noting that it helped them successfully transition to RISD. Parents and guardians also reported feeling more comfortable because of the pre-orientation program.

In early September, we welcomed our second cohort of eleven graduate students into the Society of Presidential Fellows. They joined the five inaugural fellows now in their second year of their graduate studies. The program is key to recruiting the best graduate students by providing full tuition, mentoring and professional development. RISD hopes to raise an additional $50 million to fully fund 50 of these fellowships in the coming years.
---
RISD's dedicated and resilient faculty are core to the institution's success, and leadership is focused on hiring and retaining the next generation of leaders in their disciplines. As part of RISD's continuing social equity and inclusion efforts, a cohort of eight new full-time faculty members have begun teaching this fall as a result of RISD's "Race in Art & Design" cluster-hire initiative. Through the establishment of the Schiller Family Professorship in Race in Art & Design, Trustee Kim Gassett-Schiller P 14 and Philip W. Schiller P 14 have made it possible for RISD to recruit and hire eight members of this extraordinary cohort.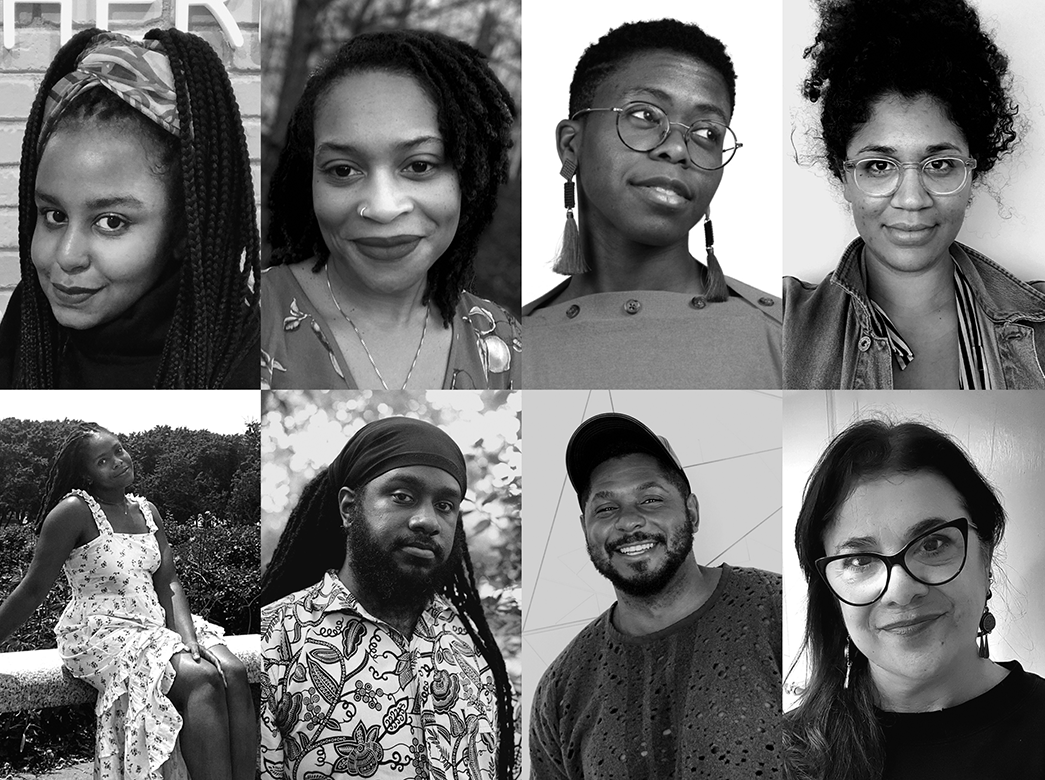 Sustainability is a strategic focus and key pillar of RISD's Campus Master Plan, but it is also an area of growing academic inquiry. We have launched a search for the Houghton P. Metcalf Professorship in Sustainability, which was established through a donation from the Metcalf family. This effort was given a boost recently by Sarah Sharpe BGD 94, whose generosity has established the Rosanne Somerson Sustainability Innovation Fund, which will offer grants to faculty and/or students for projects that advance sustainability, with a preference for projects that include an external community partner.

This summer, students began taking classes in the new RISD and Brown University Master of Arts in Design Engineering (MADE) program. This exciting program aims to foster innovation at the intersection of design and engineering and provide students with the cross-disciplinary education they seek.
---
RISD is also prioritizing academic, residential and community spaces. The Campus Master Plan calls for the renovation and/or expansion of the equivalent of two-thirds of our current campus, and we are making impressive progress. From 2016–20 RISD addressed almost a third of its deferred maintenance, investing $60 million out of an estimated $195 million that is needed, and work continues at a brisk pace.

RISD recently completed the $63.7 million renovation of all residence halls around the quad, two of which had not been upgraded in more than sixty years and a third not upgraded in 35 years. Thanks to the multi-year renovations, the entire quad is now air conditioned and accessible to people who use wheelchairs.

This spring, RISD will embark on the $9 million phase one of renovations to the Metcalf Building with essential infrastructure and systems upgrades. This core facility for teaching art and design is home to Ceramics, Furniture Design, Glass, Jewelry + Metalsmithing, Sculpture and Textiles—nearly a third of RISD's academic departments. A generous $4 million gift has jumpstarted this critically needed work.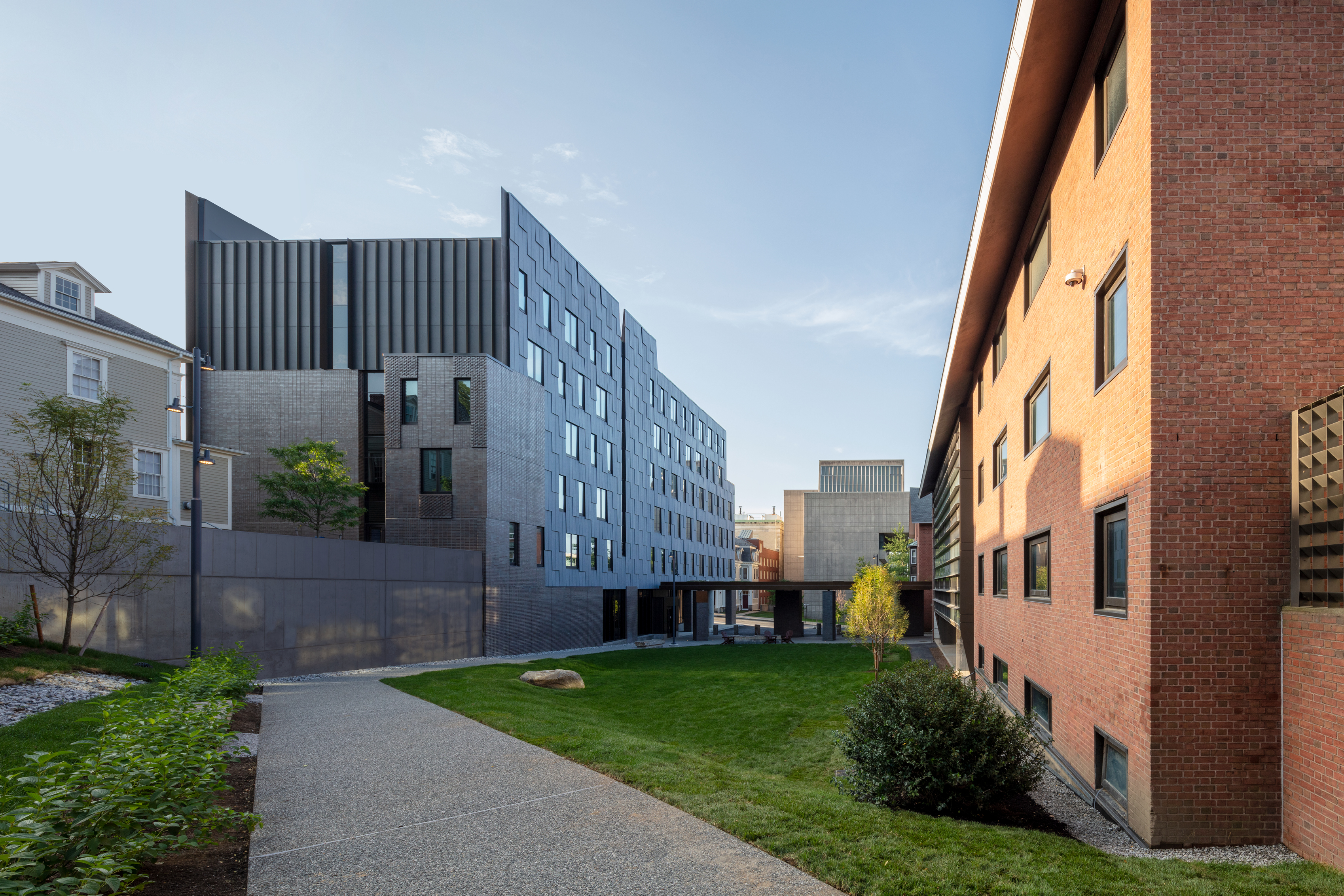 ---
The RISD Museum is an artist's museum committed to serving current students and the local creative community, with a lens of social equity and justice. It remained open to the RISD community during the pandemic. It reopened to the public on June 9 and we were thrilled to see such high public demand for art and design, with attendance goals exceeding expectations. The museum is now open for free admission on Thursdays and Fridays from 5-7 pm, as well as for Chase Free Sundays with very promising attendance.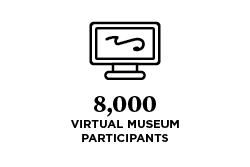 As part of its commitment to social equity and justice, 75 percent of the annual acquisition budget is being used to purchase art by previously underrepresented artists and alumni, including the Masami Teraoka work below. Shahzia Sikander: Extraordinary Realities, a mid-career retrospective of alumni Shahzia Sikander MFA 95 PT/PR will be on view at RISD November 12, 2021–January 30, 2022.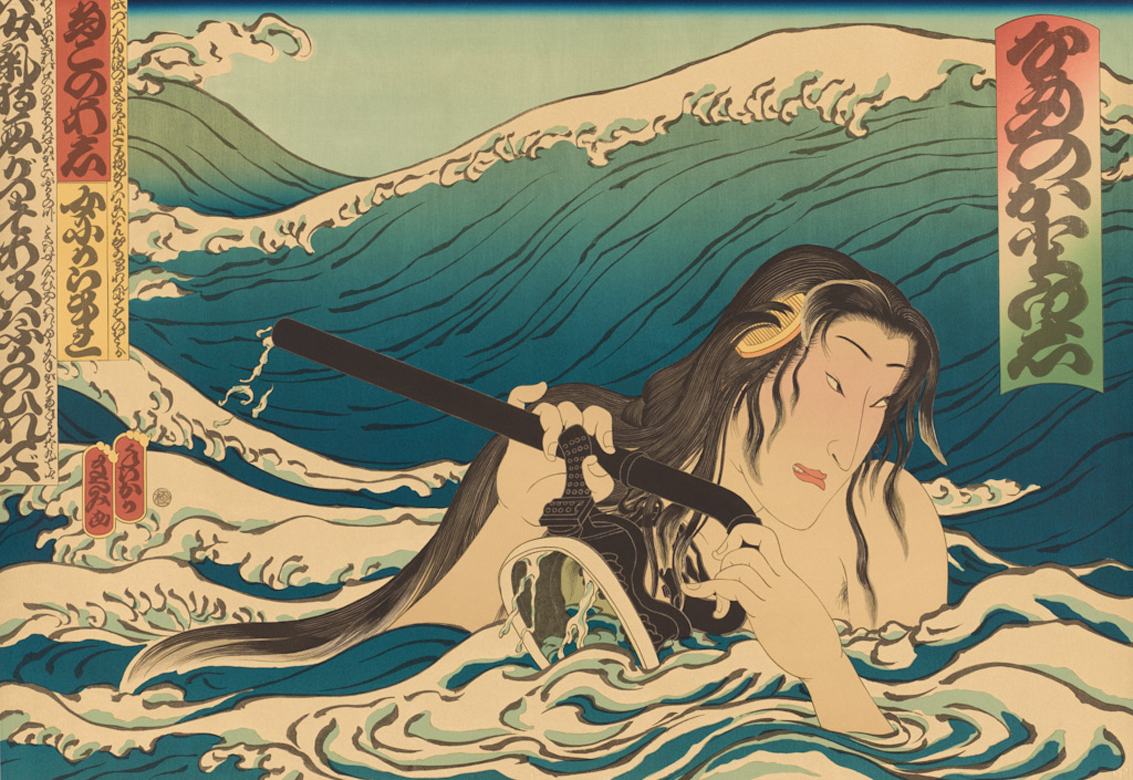 In an effort to become a more transparent and equitable institution, we invite you to read more about the museum's activities and finances for this past fiscal year in the Year in Review 2020-2021 report. In the past, museum staff had gathered this data annually and presented it internally to the museum's Board of Governors, college leadership and other stakeholders, but we had not shared much of this information publicly.  
Masami Teraoka American, b. Japan, b. 1936. Evelyn Lincoln, printer. Brian Shure, printer American, b. 1952. Editions Press, publisher American. Namiyo at Hanauma Bay, 1985. Artist's Proof 14/15 18 color lithograph on Buff Arches Cover. 63.2 x 91.1 cm (24 7/8 x 35 7/8 inches). Gift of Evelyn Lincoln 2021.18.1
---
Continuing Education has delivered an extraordinary silver lining amid the difficulties of the global health crisis. By moving its Continuing Education classes online, RISD opened the floodgates to passionate new students from across the US and around the globe.

Enrollment skyrocketed, and for the first time ever, the majority of students came from outside of our geographic region. Students from almost every state in the US and 47 countries are taking RISD Continuing Education classes. This represents a 30 percent increase in international students, with especially noticeable jumps in students from Canada, India and the United Kingdom.

The results have been astounding as we created new markets for these programs. Last fiscal year, teen enrollment increased by 31 percent and adult enrollment increased by 58 percent.

CE has also recently partnered with multiple organizations that support BIPOC youth interested in pursuing careers in art and design, students from historically underrepresented groups, and first-generation and low-income students.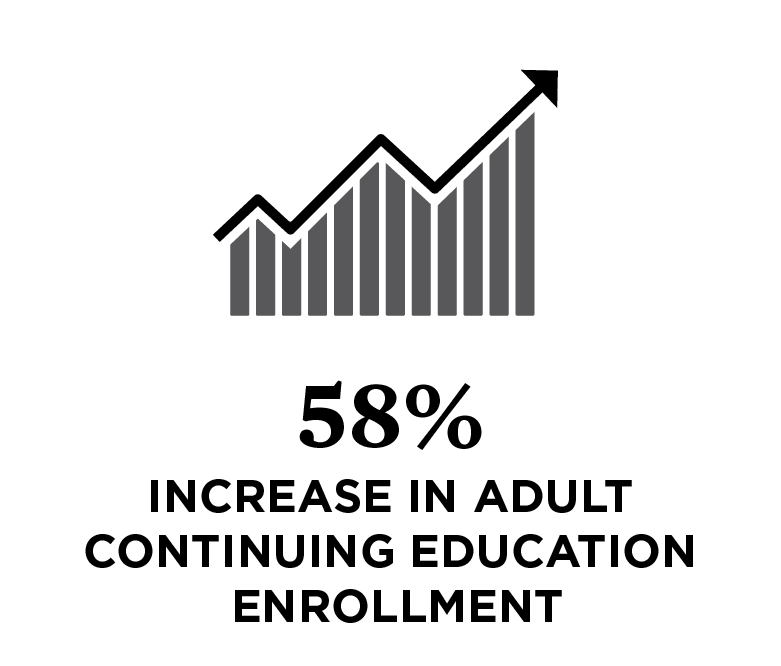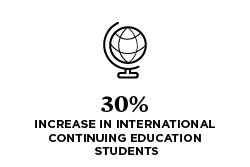 Additionally, Continuing Education is building the foundation for RISD Expanded Education, which will offer a diverse menu of short courses, multi-day intensives and custom-crafted experiences for businesses and professionals.
---
Institutional Advancement
RISD enjoyed its second-best fundraising year in our history this past year, with generous donors giving more than $25 million in gifts and pledges. This remarkable achievement is part of a new era of successful fundraising that began in 2019 and has ushered in the three single-highest years in RISD history.

RISD now has 34 regional clubs and 17 affinity groups that serve alumni around the world. Our alumni community is enjoying new leadership from Hong Kong resident Rex Wong BArch 03, as president of The RISD Alumni Association. Families are served by the leadership of Shefali Khushalani P 22 of Singapore, who is a parent of a senior undergraduate and the new chair of the RISD Families Association.

RISD Network, our online hub connecting alumni and students, continues to grow. RISD also ventured into the world of podcasts this spring.
The RISD Alumni Association launched "Pulling on the Thread" with six episodes in March 2021. Season two premiered in October with an exciting line-up of alumni artists + makers, including: Shepard Fairey 92 IL, Priya Himatsingka 00 JM, Yelitsa Jean-Charles 16 IL, Lucia Monge MFA 15 SC, Jeff Hannoosh ID 00, and José Menendez MFA 17 GD and Tatiana Gómez Gaggero MFA 18 GD.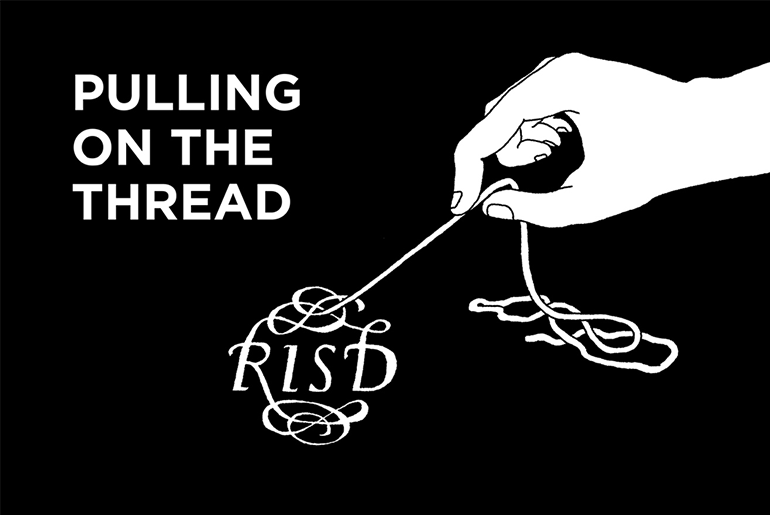 ---
Financials + Operating Budget
With increasing costs and a heavy reliance on tuition, RISD is committed to finding efficiencies and cost savings in its operating budget. Over the past two years, RISD faced a combined $50 million revenue loss from the impact of COVID-19; thanks to community participation, RISD ended last fiscal year with an $8 million operating budget deficit and RISD has been able to balance its budget this fiscal year.

RISD committed $33 million in funding for financial aid this year—the largest amount in our history and an increase of 23 percent over two years. To keep costs as low as possible, our cost of tuition increased by only 2.5 percent, the lowest level since 1975.

Despite a difficult year navigating the impact of the pandemic, RISD ended the fiscal year on June 30, 2021 with an endowment balance of $440.7 million, an all-time high for RISD, with an investment return of 29% and marked by new contributions totaling over $10 million for endowed student scholarships, fellowships and programs, faculty support, and the RISD Museum.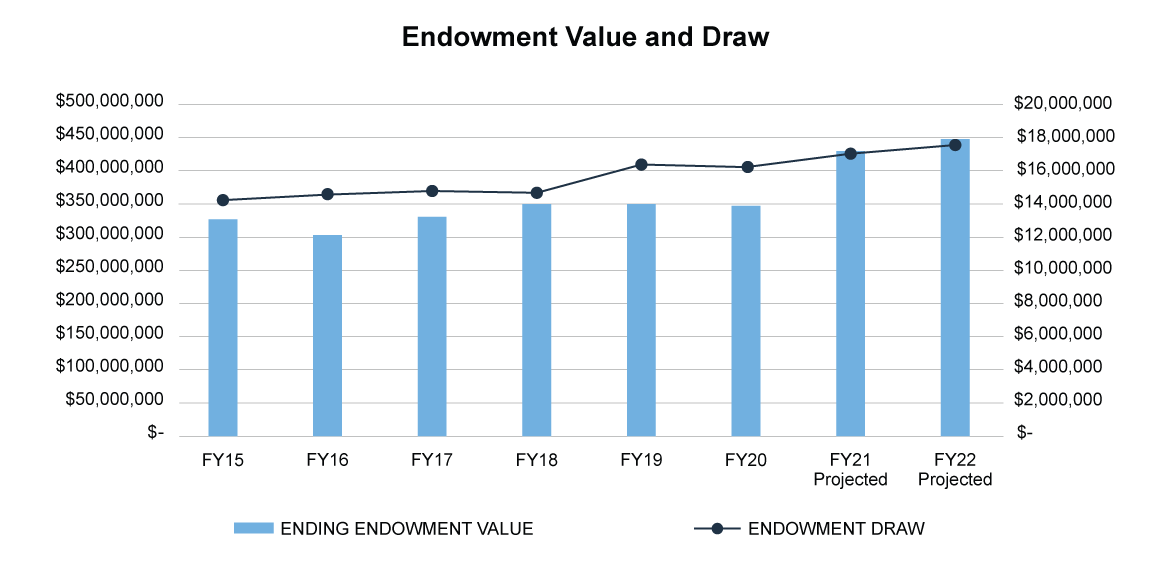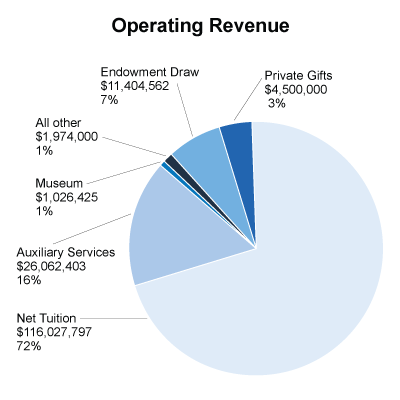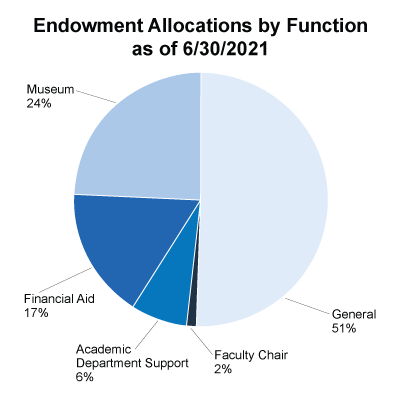 ---
I am so pleased that there has been so much good news to share and look forward to more to come. These strides are possible because of the generosity of our donors and volunteers who amplify our efforts and improve the lives of our students through philanthropy and service. Thank you for your generosity and for helping RISD and our students thrive during a challenging time when such success was not guaranteed. I encourage our entire RISD community to give back to RISD by making a gift to the RISD Fund today or by volunteering in the Alumni Association or the Families Association.

The State of RISD is strong and together we will build an even brighter future.


 
Cover Image: RISD Campus on the Providence River by George Gray