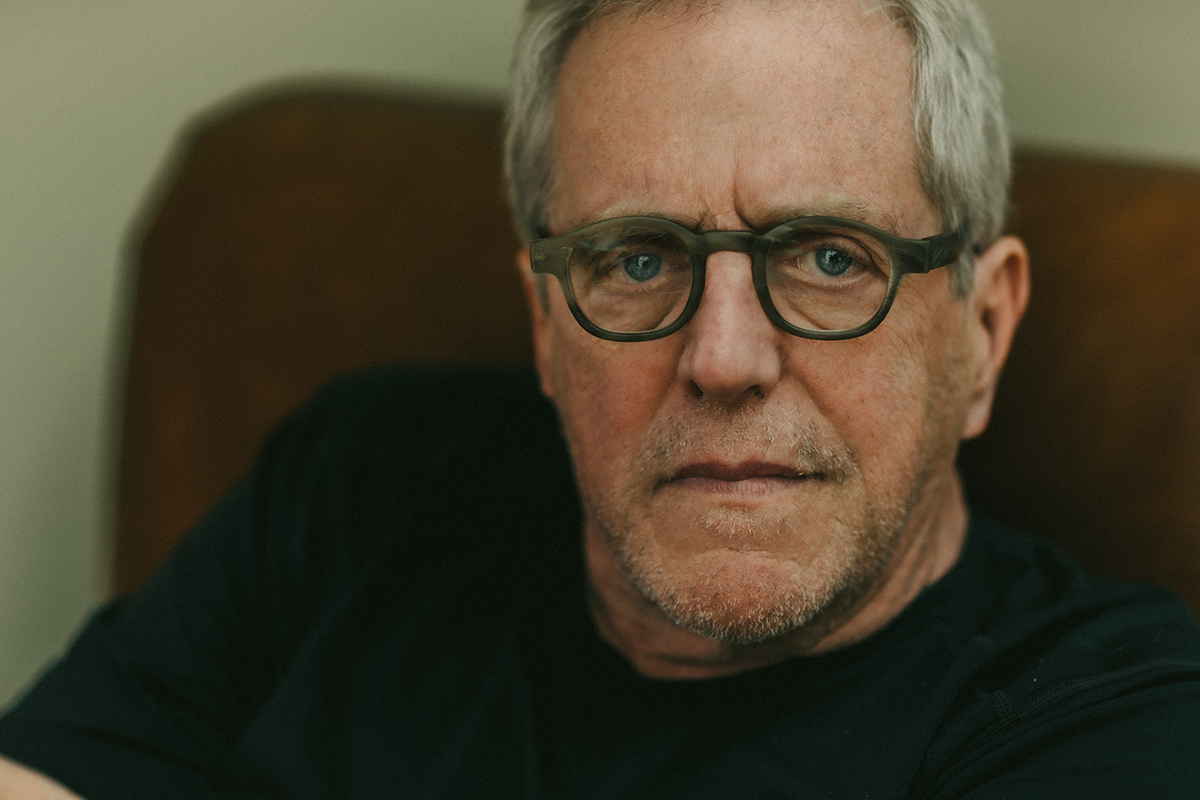 The Great Connector
John Beug P 05 loved helping artists find their way. A fund created in his memory keeps that spirit alive.
"RISD was like a playground for him," says Lindsey Mayer-Beug 05 FAV. She's referring to her father, former RISD Trustee John Beug P 05, who passed away in October 2022.
To honor their father's spirit of mentorship and love for RISD, Lindsey and her twin, Lauren Mayer-Beug 05 FAV, created the John H. Beug (P 05) Fund to provide financial support for students studying Film/Animation/Video, including course materials, internships and global travel experiences.
John, an artist and painter at heart, was a creative force. He got his start producing films such as Cheech and Chong's Up in Smoke before pivoting to producing iconic music videos, including Peter Gabriel's "Sledgehammer" and A-ha's "Take on Me." Joni Mitchell, George Harrison, Eric Clapton, REM and Quincy Jones count among the many artists John worked with over the course of his career. The documentaries When You're Strange, about The Doors, and Runnin' Down a Dream, about Tom Petty and the Heartbreakers, won him Grammys. His most recent film, Travelin' Band: Creedence Clearwater Revival at the Royal Albert Hall, was released last year.
Though Lindsey and Lauren joke that their dad's demeanor could appear gruff or even intimidating, he liked to say, "I'm not just a suit" and relished witnessing artists at work and ideas take flight. From all the voices offering the sisters stories and condolences, a theme emerged: "Your dad was such a mentor to me. I will always remember his kindness and friendship."
"We always called him 'the great connector,'" remembers Lauren. "He had a passion for connecting like minds and creative people and always encouraged people to keep making things."
And he was a mentor to his daughters, too, assuring them that they could find their own paths, encouraging them when they experimented with animation and puppetry, and teaching them that happiness and passion are generative, artistically fulfilling pursuits.
With the John H. Beug (P 05) Fund, his legacy of mentorship continues. "This fund was his big wish," says Lauren. "He wanted kids to have experiences they didn't think they would be able to have, like an internship or going abroad. He was such a proponent of finding good stories to tell with your art."
Making a life and career out of telling stories is something Lauren and Lindsey learned from both of their parents. Their mother, Carolyn Mayer-Beug P 05, was a talented music video director and producer who died on September 11, 2001, just as the twins started their freshman year at RISD.
"RISD brought us all closer together as a family— before and after 9/11," Lindsey says. "I hesitate to put words in our father's mouth, but I think he was drawn to becoming a trustee because, without a doubt in my mind, our mother would have wanted to be involved."
"This fund was his big wish. . .He was such a proponent of finding good stories to tell with your art."
During John's 15 years as a trustee, he was known for recruiting talented, passionate people and making them feel at ease. Lindsey and Lauren are gratified to see members of the community honor his memory by donating to the fund. It reminds them that RISD will always be part of their story.
"Being a student was such a magical time. To remember the things we created back then is a gift mixed with a little bit of magic," Lindsey says "Our dad lived vicariously through us, I think, watching our enthusiasm and growth as artists. I know he'd want us to keep making things and continue to be inspired, just as he did."
"It has taken me many years to understand how much RISD shepherds creative thinking, including the trustees," says Lauren. "It's humbling to know these truly generous people who see the talent in young artists. Our dad really did love RISD so much. I hope the fund does him justice."