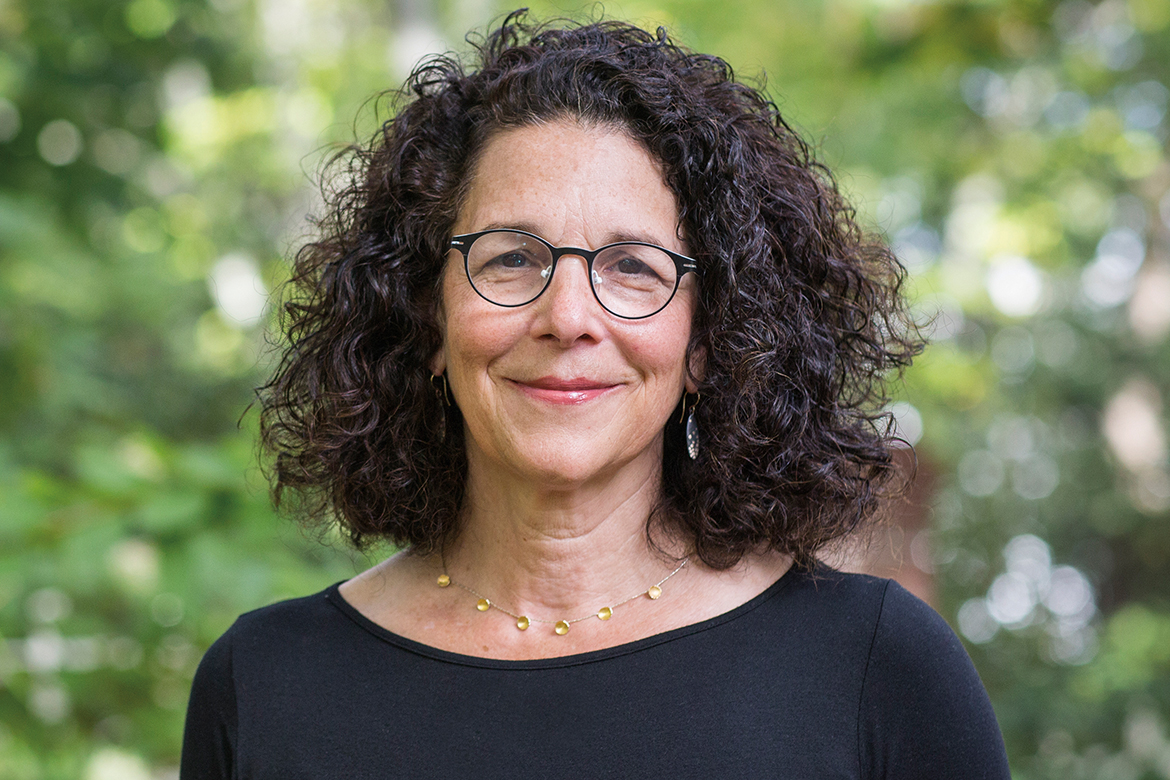 With Gratitude
As my time serving as RISD's president draws to a close, I offer my heartfelt thanks to all of you who have been with me on this journey.
Your commitment to RISD's future and to generations of extraordinary students is inspiring. Together we are transforming the college and museum in exciting and important ways, helping RISD to fulfill a commitment to make a positive impact in the world.
Since I became president, first as interim in 2014 and then named in January of 2015, we have raised more than $110 million to offer more generous financial aid, better support our faculty, advance the campus master plan, enhance student life and advance Social Equity and Inclusion initiatives. Generous donors have given more than $35 million for financial aid—the largest amount in our history. Your commitment, allowing students to realize their dreams of attending RISD, is also helping to define a future led by creative RISD alumni. In my 50-year relationship with RISD—as a student, alumna, faculty member and administrative leader—I have viewed the long horizon of the impact of a RISD education. Your generosity is changing lives.
This progress has been possible because we made a strategic investment in the Division of Institutional Advancement that continues to deepen our alumni and family engagement as well as elevate philanthropy. We ended the 2016 fiscal year having raised $6.9 million. Last fiscal year donors gave $24.7 million, and we are on track for another year of record generosity.
Philanthropy has been crucial to the success of many important initiatives, including the 2020 launch of the Society of Presidential Fellows, which supports the recruitment of outstanding graduate students. I am pleased to share that RISD will be awarding the Roger and Gayle Mandle Presidential Fellowship and the Rosanne Somerson Presidential Fellowship next year. In less than two years we have created the first fully funded graduate education awards at RISD, welcoming five fellows this academic year and expanding to 17 fellows in 2021–22. We will enroll at least 19 fellows in 2022–23 and fully expect this program to continue to grow. These awards are benefitting extraordinarily talented students who would never have been able to attend RISD without this support.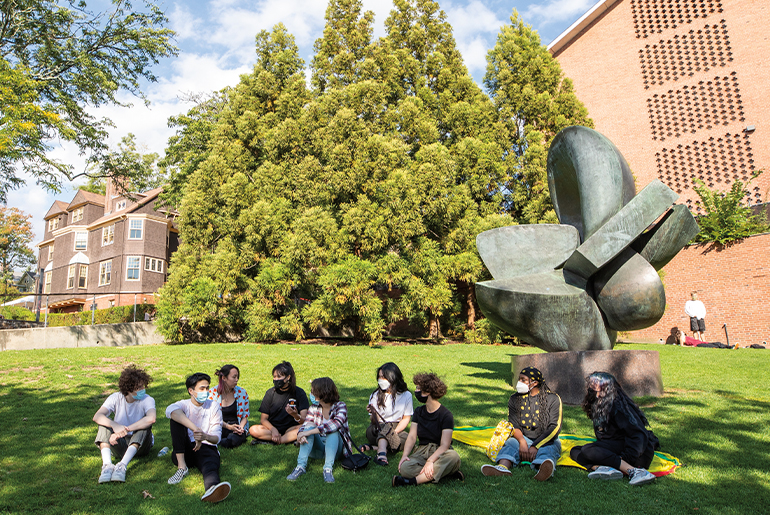 In another philanthropy-driven advance, this summer we will launch a three-year pilot preorientation program open to 30 incoming students annually who are first in their families to go to college. The systemic racism and class inequities that plague our society are also present in education, and RISD is committed on all fronts to undo these injustices. Programs that help students acclimate to college, utilize their strengths and take full advantage of a RISD education will help advance equity. A gift from the estate of Rachel Doane 64 LA established the Presidential Initiatives Fund, and I have directed some of it to be used to launch this pilot program which will become a transformative part of participating students' RISD experience.
I am also pleased about the rapid growth of the RISD Alumni Association. In 2018, there were just 19 regional alumni clubs. We now have 25 domestic clubs, 10 international clubs and 20 affinity groups in varying stages of development. Today, the Alumni Association offers mentoring for students and recent graduates, educational webinars, travel programs (which we hope to resume soon) and a wide range of special events. While RISD has invested in the growth of the Office of Alumni + Family Relations, none of this would be possible without the hundreds of alumni who serve as leadership volunteers and who are so passionate about their RISD community.
It has been equally exciting to launch the RISD Families Association, welcoming all parents and family members of admitted students, current students and RISD graduates. Its new Family Ambassador program connects incoming families with volunteers whose students have been enrolled for at least a year and are willing to share their knowledge of RISD. In addition, international families are working to establish internships in India and China for RISD students. 
Thank you for your continued support. You empower RISD to step boldly and confidently into the future. At my retirement, after seven and a half years as RISD's president, I will become RISD's first president emerita, a role in which I will continue to advocate for and support RISD, and I look forward to all that RISD will make possible in the years to come.
My commitment to RISD will continue, and I hope you will remain part of that journey.
Rosanne Somerson 76
President