Recipient of the Paul Krot Memorial Scholarship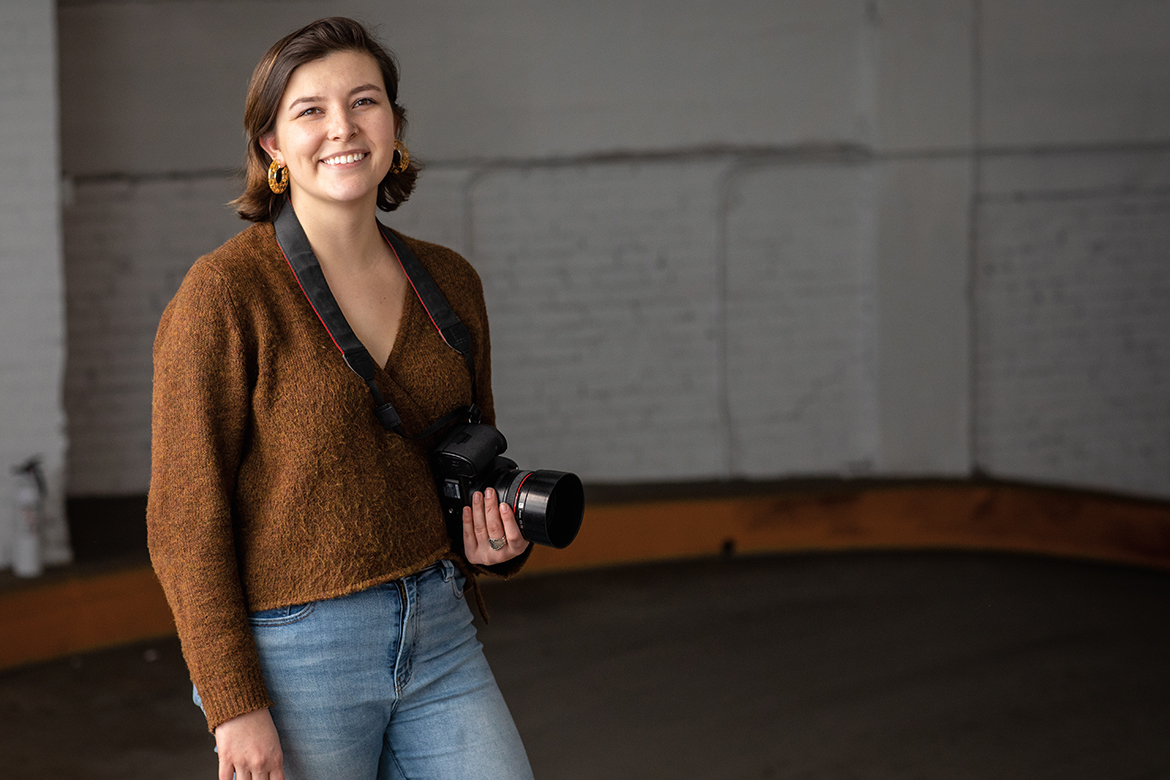 Drawing Inspiration from Family
Financial aid propels Hannah Latham as she explores the lived experiences of her grandparents.
The desire to be creative has always been strong for Hannah Latham 21 PH. When her mother encouraged her to tell her middle school teacher about her interest in photography, a new world emerged. "I learned about the darkroom and fell in love," she says. "I did a large-scale portrait project of people in my school community inspired by photographer JR's Inside Out project. It's been my medium ever since."

Latham's senior thesis is a documentary series focusing on her paternal grandmother, who lives with Alzheimer's disease. "I explore the impact of Grandma's experience on my extended family, the burden of daily routine, the experience of growing old and the erasure of memory in a larger social context. I think about how objects and locations can embody these histories and the ephemerality of our existence," she explains. Much of her work revolves around her grandparents on both sides of her family and their relationship to the American Dream. She also is working on a series of cyanotype fabric place mats featuring digital collages of images captured from items in her maternal family archive. The place mats tell the story of her grandmother's experience as an immigrant fleeing Hungary to the United States during World War II and the life she built here. Each is bordered with traditional Hungarian embroidery.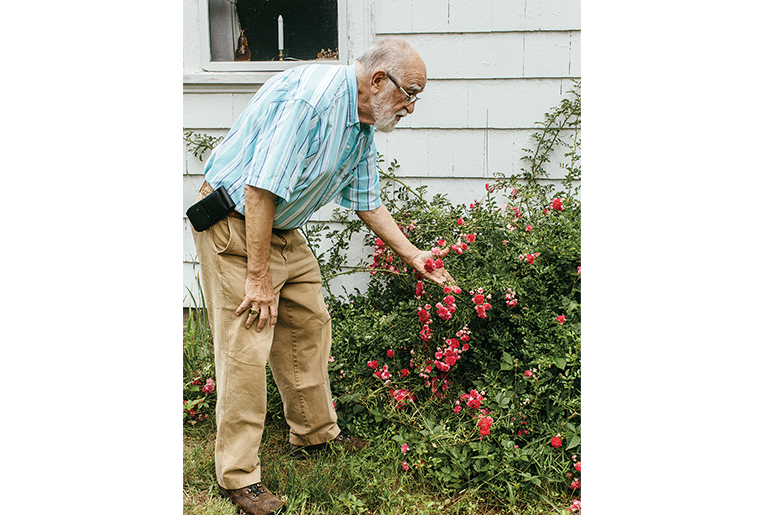 From Hannah Latham's series "Personal Belongings," 2020-21.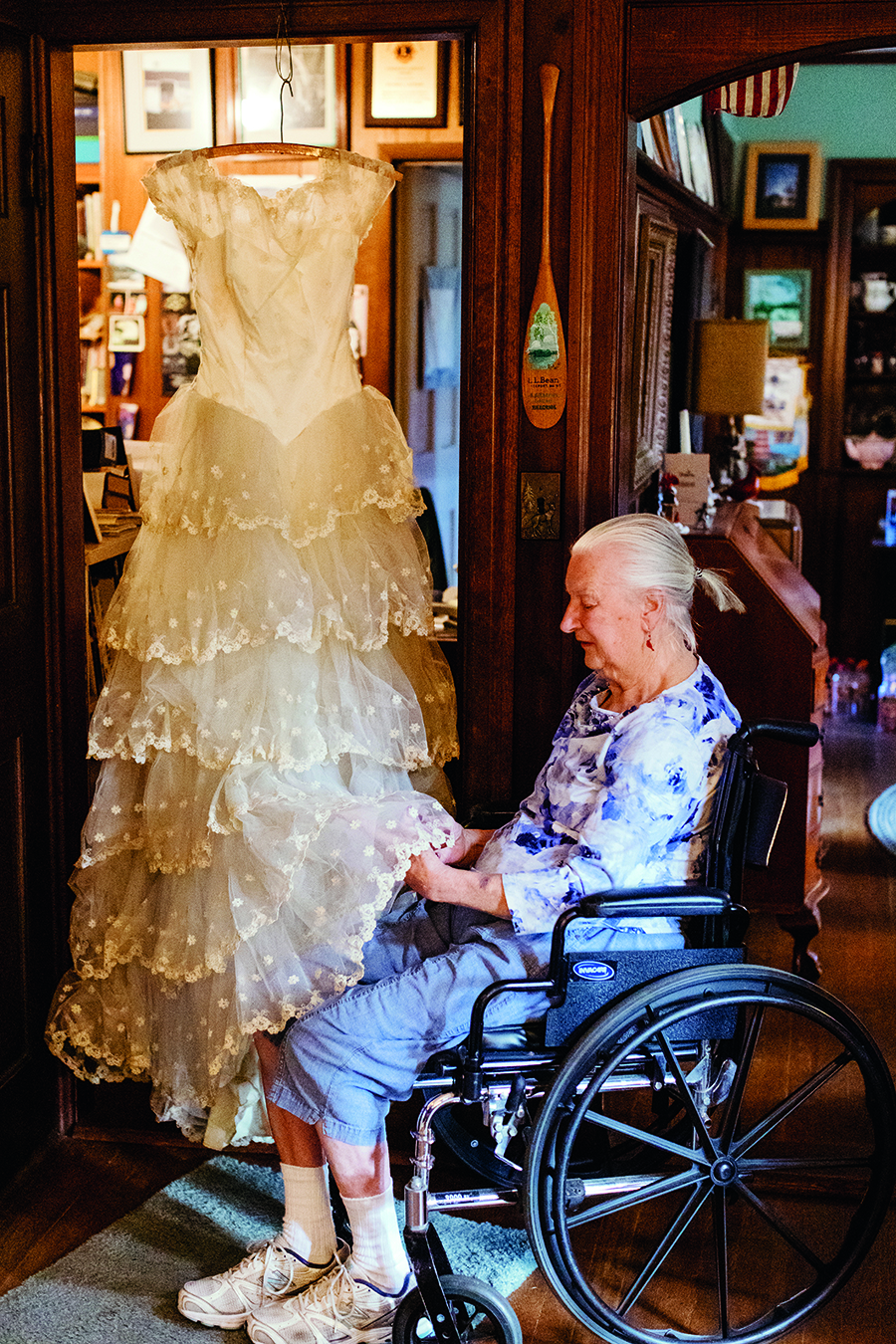 From Hannah Latham's series "Personal Belongings," 2020-21.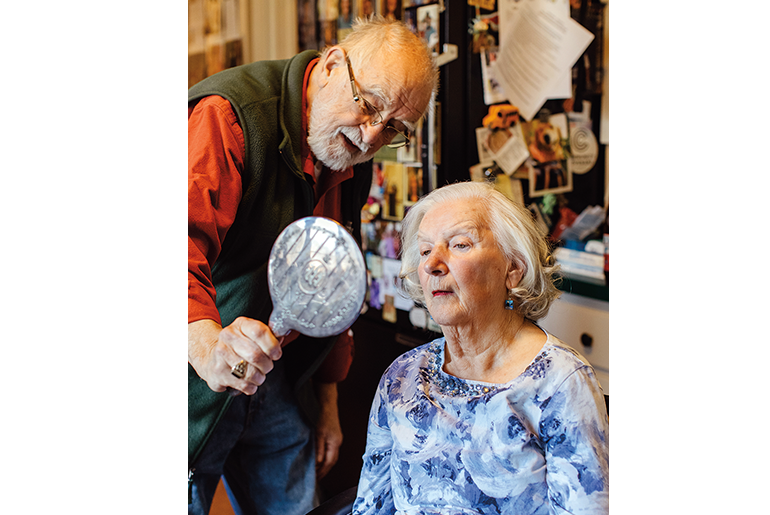 From Hannah Latham's series "Personal Belongings," 2020-21.
"I hope others are inspired to support students like me who dream big but don't always have the resources to get there."
The Paul Krot Memorial Scholarship helps make these creative explorations possible. "It means everything to my family and me. If it weren't for financial aid, I wouldn't be attending RISD. Even with this support it is tough financially, but my parents make it work somehow," she says. "Because of the scholarship, I can make work without constantly thinking about the cost of my education. The Materials Fund has been helpful for my projects, especially during my first year, when there were many assignments. While my parents help cover tuition, I pay for food and other expenses. Sometimes I've worked three jobs to stay afloat, and I have not always been able to enjoy myself as others could."
As she approaches graduation, Latham looks forward to connecting with alumni through the RISD Network, the Alumni Association's student and alumni mentoring platform. "RISD is not just a physical place but also a common thread of experiences shared with others. I am excited to learn how alumni photographers developed their careers," she says.
Slideshow images from Hannah Latham's series Personal Belongings, 2020-21. The series explores the lived realities of her paternal and maternal grandmothers as their health declines. It focuses on elements of class and heritage to draw parallels between their experiences.