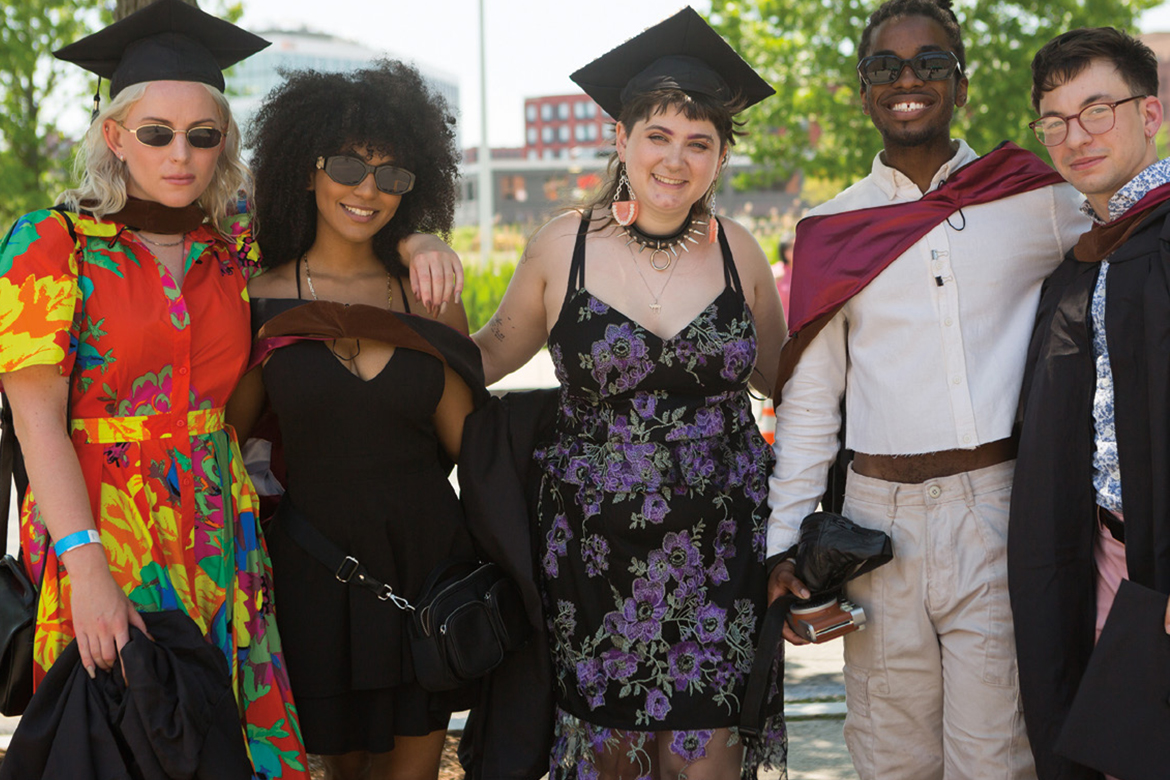 Bringing Together Generations of Graduates
Linking commencement and alumni reunions provides a shared time of celebration.
Over the years, RISD has made many changes in how it observes commencement. To adjust to COVID-19 public health guidelines, the celebration this year returned to being held outside. While the particulars of the 2022 event are still being planned, RISD looks forward to welcoming alumni back to campus to celebrate their reunions on the same weekend that the RISD Class of 2022 graduates

The Class of 2022 commencement ceremony will be held on Saturday, June 4, 2022. That same weekend, alumni will return to campus to celebrate their reunions and welcome new graduates into the alumni community. The new and extended Commencement + Reunion Weekend (June 2–5, 2022) offers opportunities to build new traditions and forge connections between graduating students and alumni who are more established in their careers.

"Meeting RISD alumni in a fun and informal setting is a great way for our graduating students to build their professional networks. Alumni can welcome our incoming members of the Alumni Association and encourage them to take advantage of all that we offer," says RISD Alumni Association President Rex Wong BArch 03. "We are excited to bring together multiple generations of creative makers for this expansive and celebratory event."
Plan Ahead!
Would you like to help your class design its next reunion weekend celebration? Each class has distinctive characteristics, and you can help shape your reunion experience through programming and activities. Please contact Sanaa Nelson to learn more and volunteer.

Mark your calendars to return to Providence June 2–5, 2022, for an extended celebration of our graduating students and alumni