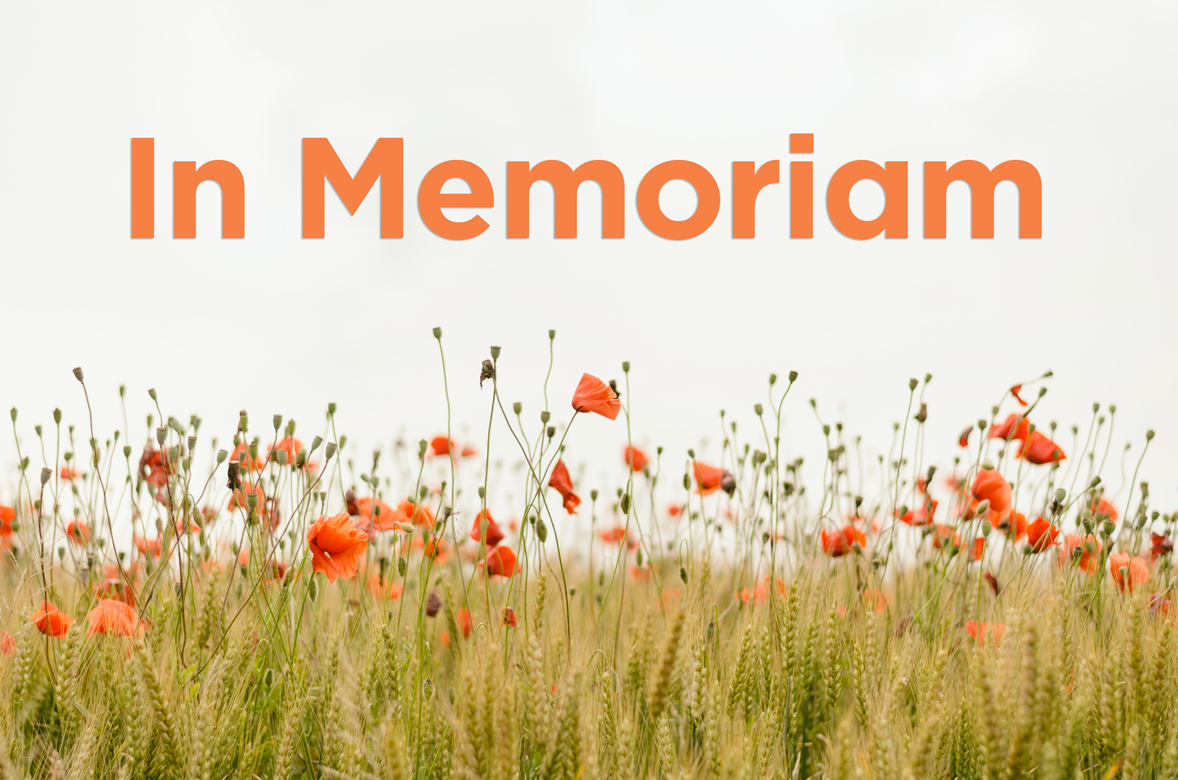 Kathryn Marie Gallagher 09 AP (1986–2022)
Obituary

Katie Gallagher, 1986–2022

Kathryn Marie Gallagher—Katie—was born on Friday, August 15, 1986 in DuBois, PA. Katie was a painter and internationally-recognized fashion designer. She embodied the strong work ethic of a Leo, her star sign, and strived for perfection in all of her designs. Her newest tattoo, completed just weeks before she died, depicted Our Lady of the Seven Sorrows—seven, the biblical reference to completion and perfection.

Katie established her own fashion line, Katie Gallagher, in New York City in 2010. Under this label, she completed 26 collections that premiered during New York Fashion Week and Paris Fashion Week. She was working on her 27th collection, which she planned to show this fall.

Over the years, Katie's work has been celebrated by Vogue, The Cut, Elle, Glamour, Refinery 29, W, Interview, and Nylon, among many others, for her attention to detail, superior craftsmanship, and creativity. Katie was a talented and innovative pattern maker and seamstress. She handmade every piece in her collections and commissions using her industrial sewing machines as well as a household machine handed down to her from her paternal grandmother, Evelyn. Katie dressed cultural icons from Daphne Guiness to Lady Gaga, Rita Ora, and Laverne Cox. An icon herself, she also modeled for several fellow designers and labels.

Though she grew up in rural Pennsylvania, graduating from State College Area High School (2005) and later the Rhode Island School of Design (RISD, 2009), her home was in Chinatown, New York City, where she spent most of her adult life and honed her skills as a designer.

More recently, after helping arrange flowers for one of her sister's weddings, she became a self-taught and talented florist in New York and briefly in Los Angeles. She loved to arrange funeral flowers, and her favorites were carnations, lavender roses, dahlias, and baby's breath, but she seemed to love them all.

Like A.A. Milne's Eeyore, she preferred gloomy days and cold rain. As a child, she was drawn to the woods, mixing potions and playing there with her sisters. Animals were drawn to her gentle and calm demeanor. She could talk to them and once even touched a deer in the stillness of the trees. She loved poetry and heavy metal. She felt deeply, though she couldn't always articulate it, and she had an enormous, forgiving heart. When she was younger, she was an obsessive athlete, a gymnast, and a state qualifying long-distance runner. Katie loved Halloween, witches, and ghosts, and had the tattoos to let everyone know it.

She was unique, beautiful, smart, unabashed, and always wanting. She was hardworking and talented, with so many ideas and plans for future projects. We are so proud of who she was and all she achieved in her brief but full and beautiful life. She was Katie, our daughter, sister, aunt, and friend.

Katie died unexpectedly at her home in New York City on Saturday, July 23, 2022. The exact cause of death is yet to be determined.

She is survived by her loving parents, Barry and Debra (Kulbatsky) Gallagher, State College, PA; her sisters, Gwendolyn Gallagher (Jonathan Sheridan), Dublin, Ireland, Lara Jean Gallagher (Alex Morris), Los Angeles, CA, and Marlee Ann Gallagher (Greg Sciulli), Pittsburgh, PA; her niece, Ramona; her nephews, Arthur and Adrian; her grandmother, Patricia "Bear" Kulbatsky, DuBois, PA; her beloved Maine Coon, Sveater; and many other family members, friends, clients, and colleagues she met along the way.

Family and friends are welcome to celebrate and mourn Katie's life at the following:

Visitation: Wednesday, August 3, 4-7PM, Koch Funeral Home, 2401 S. Atherton Street, State College, PA 16801.

Funeral Mass: Thursday, August 4, 11AM, Our Lady of Victory, 820 Westerly Parkway, State College, PA 16801.

Visitation: Friday, August 5, 1-3PM, Baronick Funeral Home, 211 S. Main Street, DuBois, PA 15801.

Interment: Friday, August 5, 4PM, St. Joseph's Cemetery, DuBois, PA.

A celebration of Katie's life and work will be planned in New York City later this year.
Shared by Marlee Gallagher and Lara Gallagher, Katie's sisters