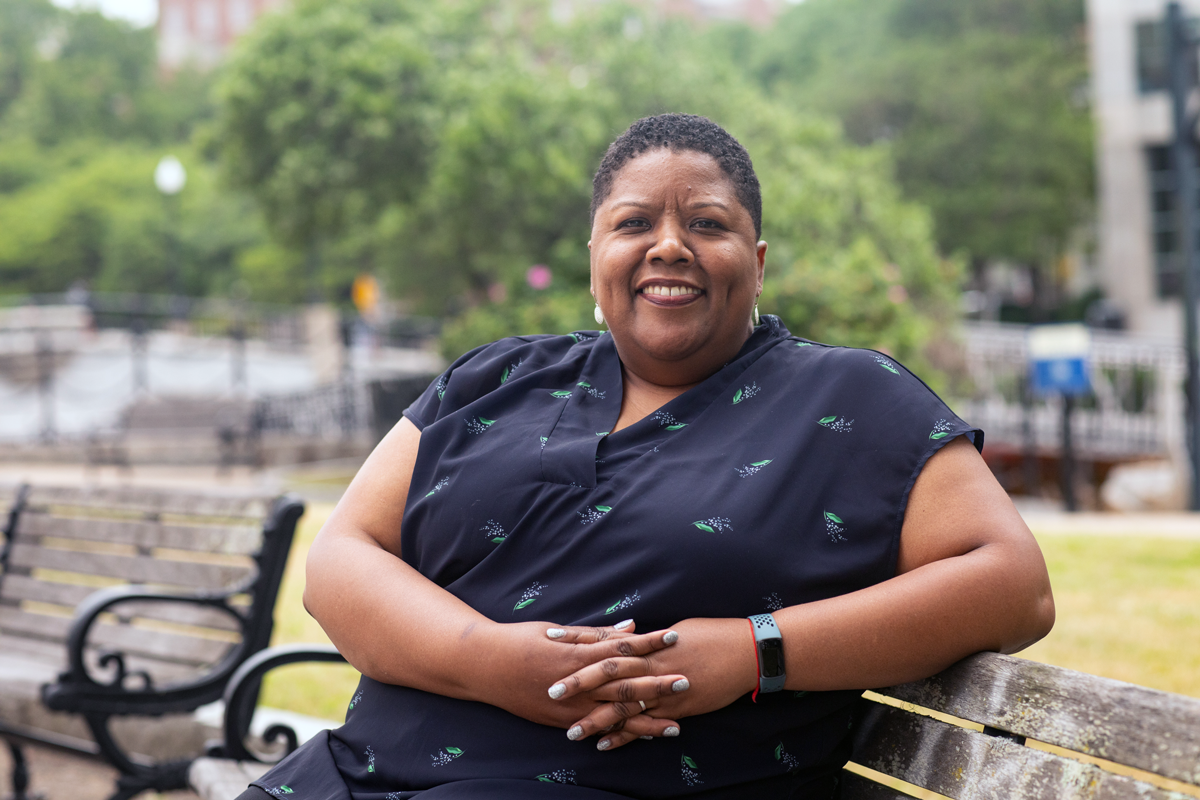 RISD Welcomes Dallas Pride as the Executive Director of Alumni + Family Relations
Dallas Pride, a constituency relations expert with extensive experience in educational and industry settings, joined RISD Institutional Advancement as the Executive Director of Alumni + Family Relations on May 30, 2023. She will lead the Alumni + Family Relations team, which helps alumni, students, families and friends connect with RISD and one another through a wide range of programs, clubs and opportunities, all while advancing the institution.
Pride comes to RISD from the Thrive Scholars program, where she built a team to manage a career development program for high school and university students. Praised for her leadership, collegiality and innovation, Pride distinguished herself to her colleagues by her ability to build and lead teams, manage complex programs and engage authentically with a variety of constituencies.
"Dallas is a proven leader whose ability to work productively with many constituencies will be a great boon to RISD," says O'Neil Outar, Vice President of Institutional Advancement. "There is a throughline in her work across institutions and industries, and that is her ability to build bridges and create inclusive communities. Our alumni and families will find her to be an excellent partner with a clear vision for how to support RISD students, alumni and families and strengthen the institution overall."
At RISD, Pride says, she is especially excited to work with designers and makers, and to be surrounded by creativity and innovation. She sees the Alumni + Family Relations team's role as facilitative, serving as a conduit for the work alumni, families and students want to see accomplished.
"We have a community of more than 31,000 alumni, and I would love for our team to engage with each and every one of them in some fashion," Pride says. "I am blown away by how active the alumni already are. They serve on the Alumni Association Leadership Council and Reunion committees, present their art through RISD Craft, mentor current students, host Summer Welcomes all across the globe and fund scholarship programs. Likewise, families show up for RISD students, the institution and each other, sharing resources, acting as ambassadors and undertaking leadership roles. I look forward to learning how we can support and expand these and other efforts."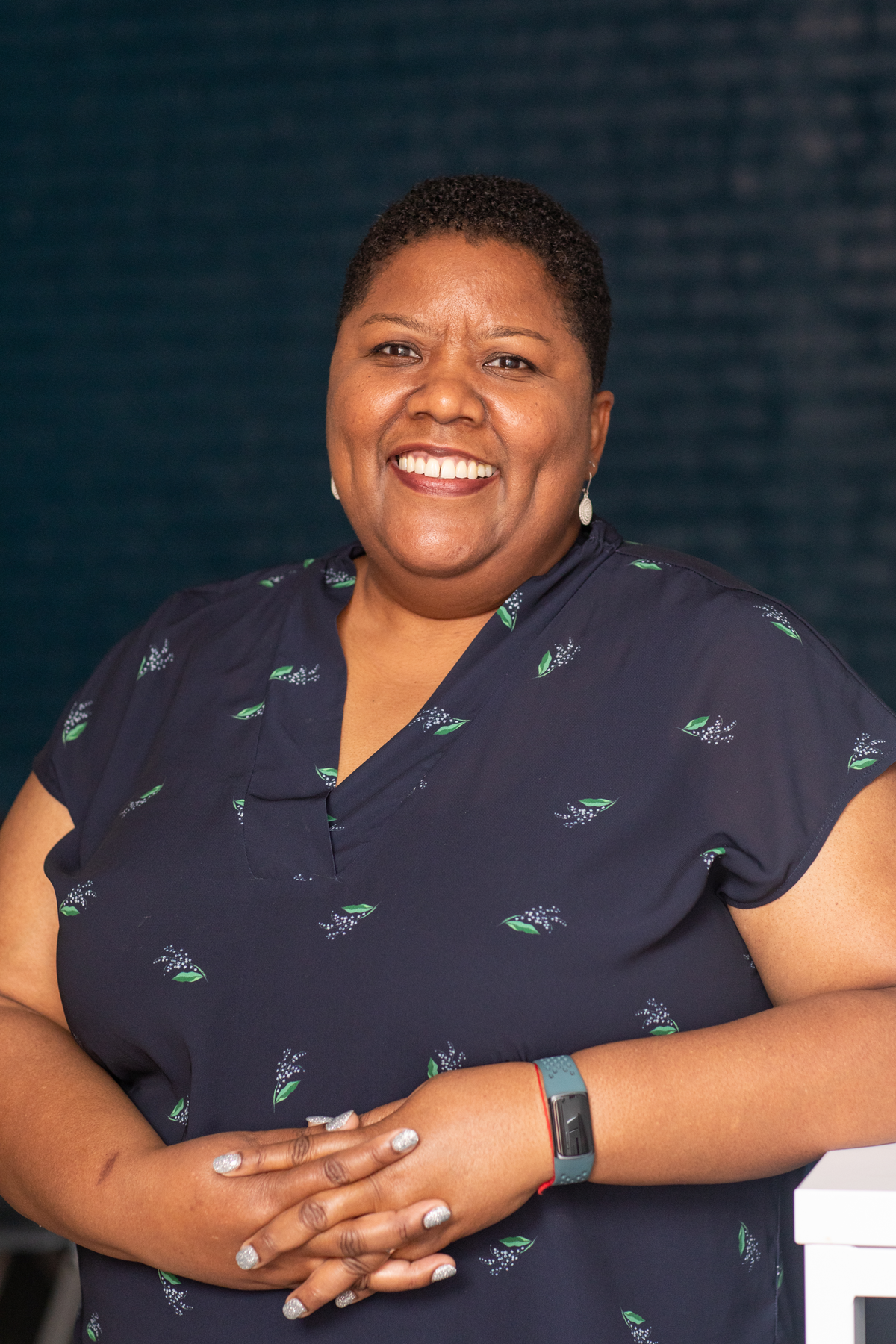 "There is so much excitement about work the team is doing, and now I am able to serve as their biggest advocate."
In her very first days on the job, Pride attended Commencement + Reunion Weekend, and saw firsthand how thousands of attendees celebrated the Class of 2023, reconnected with reunion classmates and came together for events like the Alumni Awards Dinner and WaterFire. She was struck by the palpable excitement and energy on campus, and by the relationships the Alumni + Family Relations team has built with alumni, regional clubs, affinity groups and others.
"There is so much excitement about work the team is doing, and now I am able to serve as their biggest advocate," she says.
Pride credits her predecessor, Interim Executive Director of Alumni + Family Relations Chris Hartley 74 IL P 09, with making her transition to RISD smooth, connecting her with alumni and families and sharing deep institutional knowledge gleaned over a long tenure characterized by leadership and team-building. "For many of us, our careers take an unexpected turn. However, we always end up exactly where we are meant to be. I am thrilled to start this journey at RISD," Pride says.
Pride was previously Director of the Post-Secondary Program and Alumni Relations for Summer Search Boston, where she developed programming in support of college access, college success, career readiness and financial well-being. She also held program management roles at the Posse Foundation and Boston University following a ten-year stretch working in constituency relations with the Boston Celtics, NCAA, Seattle Sonics and Storm, and Connecticut Sun. Pride earned a certificate in Nonprofit Leadership and Management from Tufts University, a Master's degree in Higher Education Administration from Northeastern University and a Bachelor's degree from the University of Georgia. She and her wife currently live in Saugus, MA.
Image credits: Jo Sittenfeld MFA 08 PH