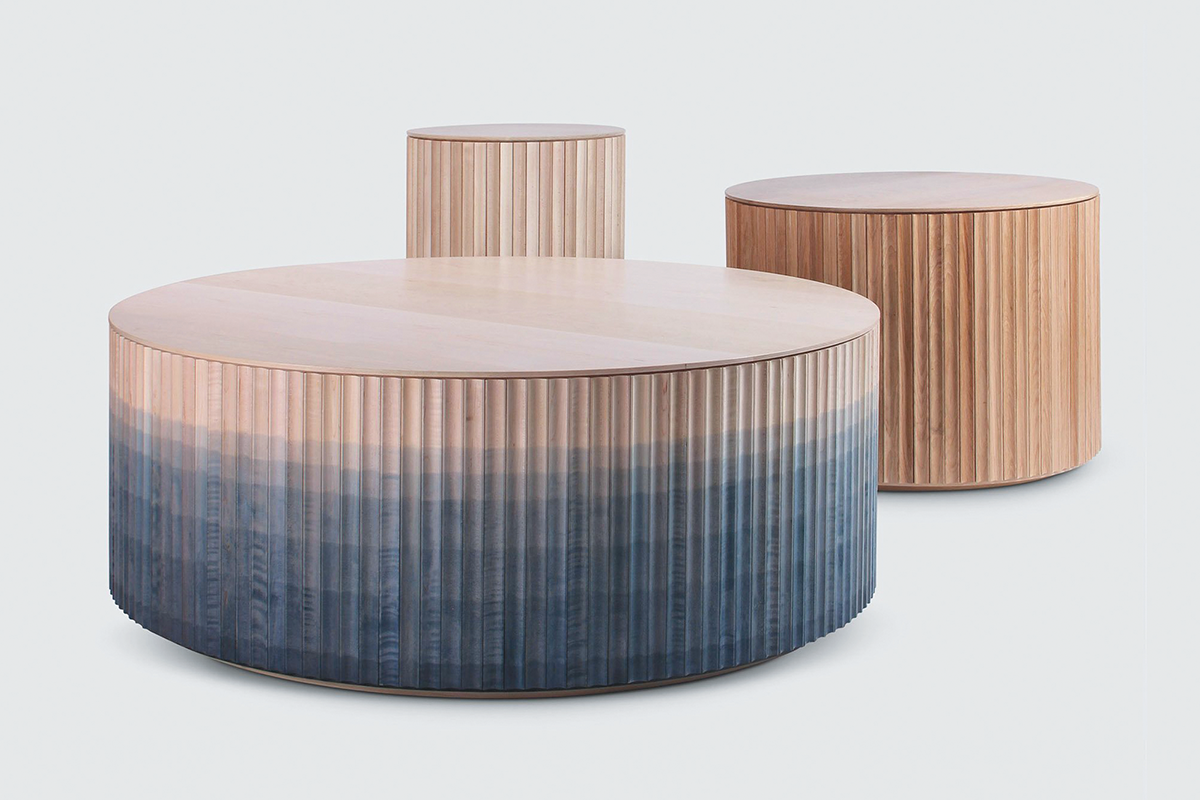 Anna Weyant and Urvi Sharma were included in the 2023 Forbes 30 Under 30 list in the Art & Style category. Fifty-one RISD graduates have been named since the list's launch in 2011
Anna Weyant
Anna Weyant 17 PT paints luscious portraits and still lifes. The Wall Street Journal referred to Weyant as a "millennial Botticelli." The women in her paintings deal with circumstances that she characterizes as "low-stakes trauma," and she creates figures "embroiled in tragicomic narratives." Last year, she became the youngest artist represented by the Gagosian Gallery, which hosted her solo show Baby, It Ain't Over Till It's Over.
Kira Goldenberg: What turned you into an artist?
Anna Weyant: When Lucian Freud died in 2011, I read about his death in the newspaper. It was my first introduction to his work, and I thought it was magical. Seeing his paintings made me want to paint.
Were you born with a need to create?
Probably. I think that most of us are. It's in our biology (i.e., reproduction). But, personally, I think that I've long been interested in art and design.
How did you find your way to RISD?
I visited RISD while touring colleges with my mom. The campus was beautiful, and the curriculum seemed exciting. I was initially wait-listed and planned to go to another liberal arts college in the area, but RISD ended up working out for me.
What was your favorite part of learning there?
The RISD Museum.
How does your RISD experience influence your current style?
I was fortunate to work with so many wonderful RISD professors. One in particular was Martin Smick, an incredible Providence-based artist and teacher. He taught me about painting materials, techniques, color theory and broader art history. We have kept in touch, and he has continued to offer guidance on these subjects.
What artists inspire you? Which ones influence your own unique style?
I'm looking at historical still life paintings right now—including work by Francisco de Zurbarán and Clara Peeters.
Where can people see your work this coming year?
I will have a painting in a group show taking place at the FLAG Art Foundation in New York City this spring, and I'll be part of Gagosian's Art Basel Hong Kong presentation alongside a number of other gallery artists.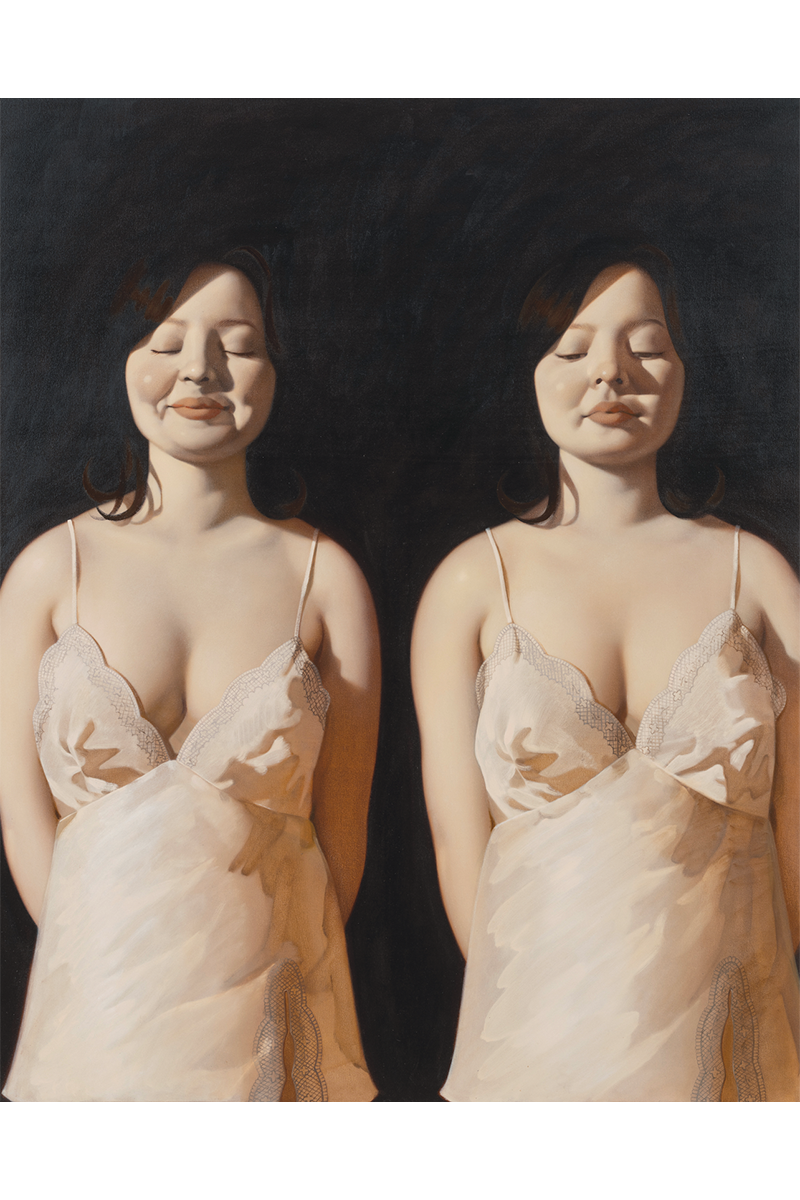 Urvi Sharma
Urvi Sharma 17 FD is the cofounder of Providence-based furniture design firm INDO, which uses traditional techniques to create contemporary pieces. Her work has been featured in Architectural Digest and Interior Design, and she has been recognized by Dwell and NYCxDesign.
Kira Goldenberg: How did it feel to learn you had been selected to the Forbes 30 Under 30 in the Art & Style category?
Urvi Sharma: It's funny, because when I was younger, I had put that as a milestone in the future, and it felt very surreal to achieve it. It does feel pretty amazing; I'm not going to lie. But in order to keep working, you have to take these accomplishments but not rely on them for validation. I'm definitely taking it—I know I earned it—but there are more milestones I have to achieve beyond it. It's telling me that I'm on track, which is encouraging.
How did you become interested in art?
I was always creative and liked to problem solve and invent solutions and things like that when I was a kid. But the thing that made me certain I wanted to do it in a serious way was the pre-college experience at RISD. My mom forced me to do that the summer before my senior year of high school; she was like, "You're not sitting at home." I realized there was a whole world outside my own where people were creative. The combination of being independent as a 17-year-old for six weeks and just doing art and hanging out with cool people was the 'aha' moment. I spent my senior year of high school ignoring everything else and trying to get into RISD.
What led you to furniture design?
I didn't consider furniture as an option at the beginning of my first year. I had been trained to think that industrial design or graphic design was the way to go. But I realized through my time here that furniture was exactly where I wanted to be. I would learn how to make things and make them really well. Furniture design straddled the line between art and design, which I liked. I'm very much a design person, but I didn't want to do just design. I wanted to be in the middle and have that ability to play, and furniture showed that I could do that.
How did RISD influence your career?
It was probably the community and the relationship with the professors. We were definitely students, but we were given responsibility. All the furniture professors were pretty stellar for me—and the community was definitely a big one. The people I met here are lifelong friends. I met Manan [Narang, her life and artistic partner] through the furniture program as well.
How would you describe your creative process?
I feel like my process, which is very narrative and research based, leads to its own aesthetic. There is a thread that connects all my work for sure, but I don't think it's visual, necessarily. I would say that it's more of an undercurrent. A lot of it is based on personal narrative—so memories, stories, experiences—as well as interaction with crafts and techniques and how to reimagine and recontextualize those techniques in more contemporary settings.
---
Header image: Urvi Sharma, Pillar Coffee Table Hardwood or stone top, hardwood fluted base.39 × H 15 inches