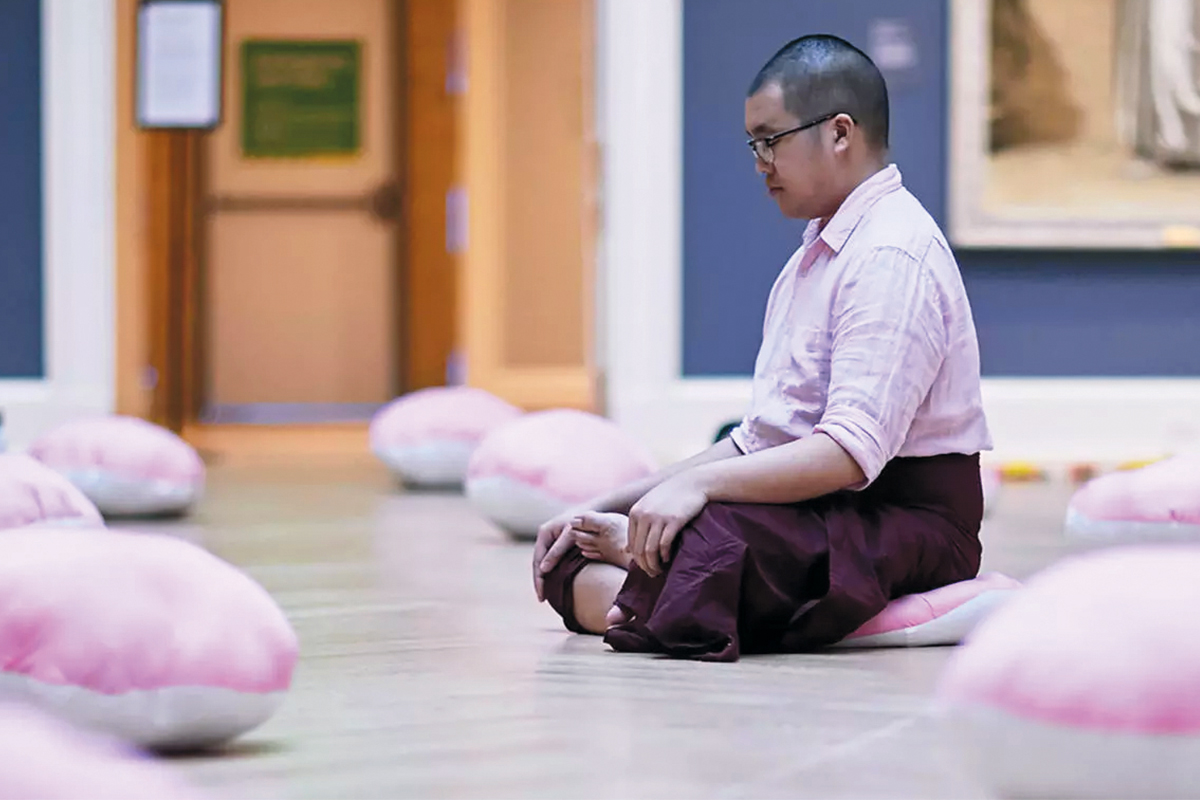 Feel free to climb into the art.
Do not touch the art. On second thought, sophomores in Matt King's fall sculpture class wanted museum goers to touch and, in some cases, climb into their work.
"We began by visiting the RISD Museum and discussing the taboo around touching objects in art settings and the various ways that artists have skirted it," said King, critic—sculpture faculty member. "We set aside the no-touch norms of most galleries and museums and made work that invited viewers to physically engage with it," King said.
At a mid-semester crit, the students presented sculptures intended to be complete only when a human body interacted with them. King said that the work was dynamic and varied, and the students were generous and honest in the feedback they gave one another.
Michael Kays 25 SC invited viewers to step up onto a makeshift stool to look inside his untitled mixed-media sculpture. Students observed that from the outside the stool seemed very dangerous, but the inside was really serene. Kays explained the piece is about addiction, overdose and recovery, and "accepting life on its own terms."
Director of Public Programming Deborah Clemons welcomed the class into the museum's Grand Gallery and reflected on the interactive pieces she's helped curate over the years. "A couple of years ago, artist Pablo Helguera, currently an assistant professor at the College of Performing Arts at the New School, created an installation for the Raid the Icebox Now series that looked like a residence and allowed visitors to sit on the furniture and read the books," Clemons recalled.
Other interactive installations invited visitors: to meditate (Nathan Wong 19 PR, Intermediary, 2019), make their own prints on site (Locally Made, 2013), and record their voices (Sebastian Ruth, Witnessing, 2019–20).
Clemons advised the students to "Think about how to work around limitations and get to the essence of your piece." She asked, "How can you avoid confusing visitors by using signals to indicate that it is OK to touch the art?"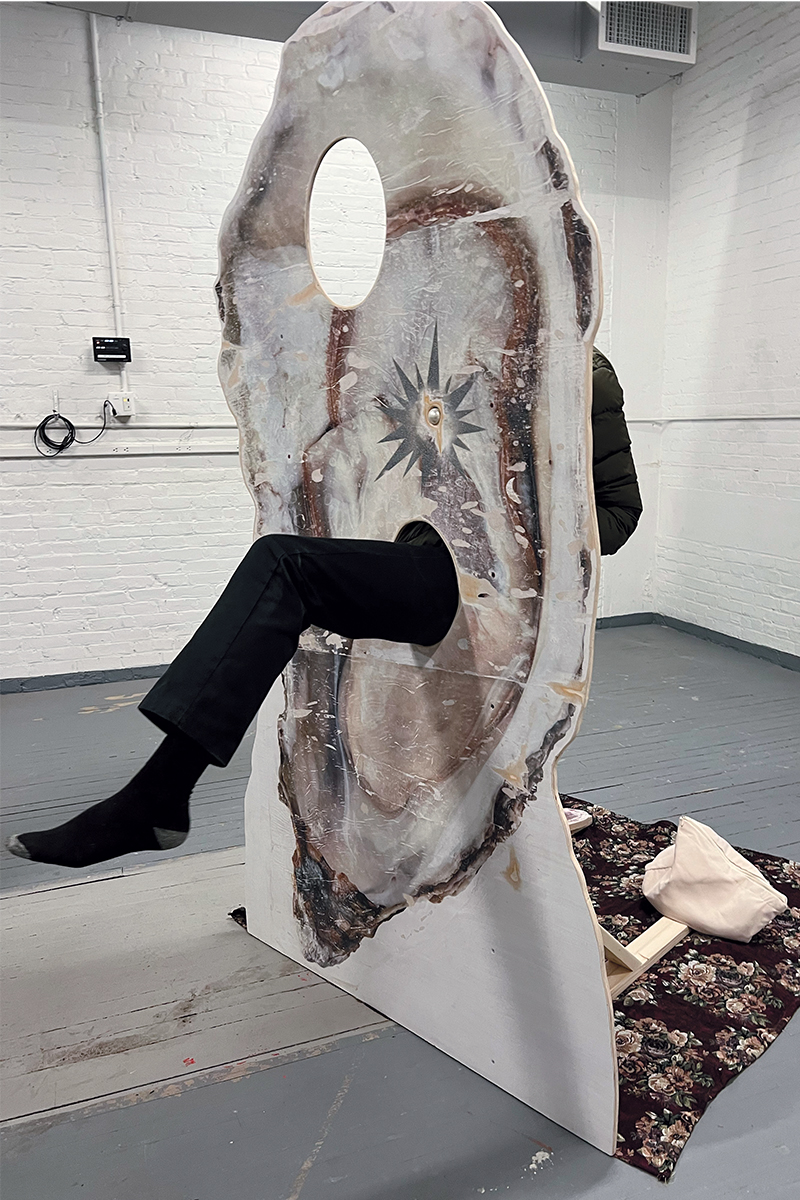 ---
Words by Simone Solondz
Photos by Matt King