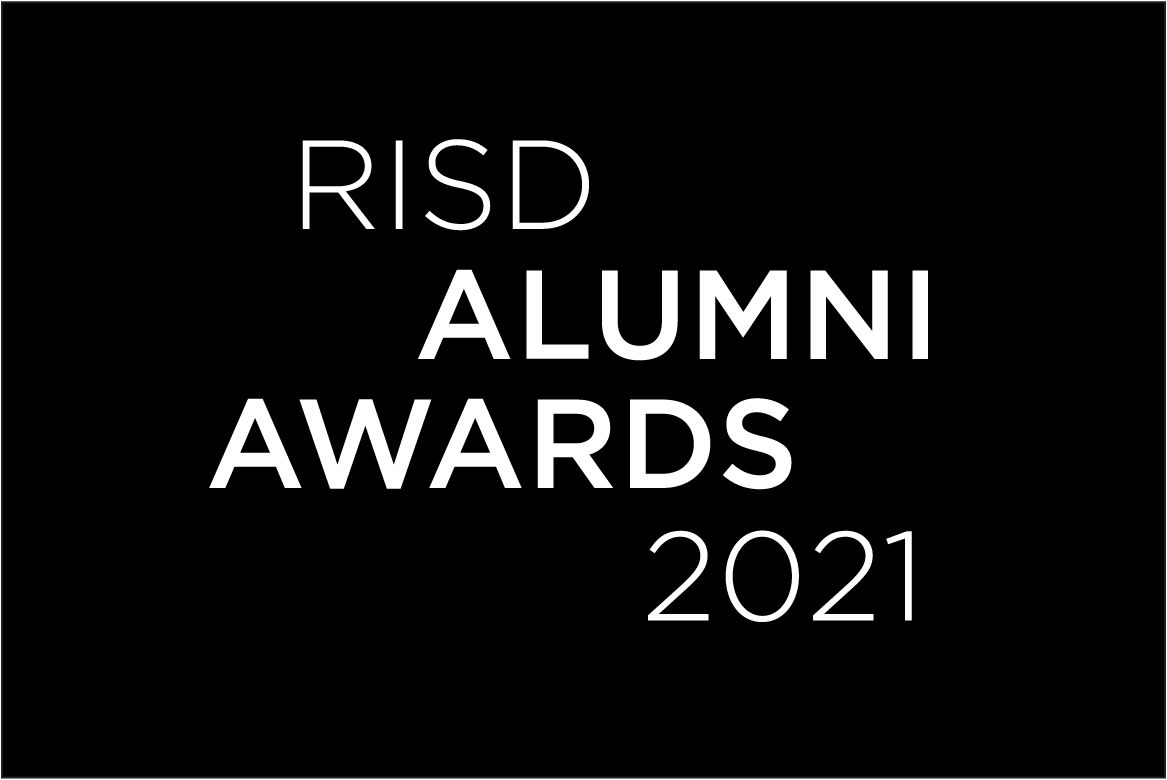 Celebrating Distinguished Alumni
The RISD Alumni Association will honor outstanding alumni at Commencement + Reunion Weekend 2022 (June 2–5, 2022), both the 2021 recipients announced here and the 2022 awardees to be selected in the spring.
2021 Alumni Award Recipients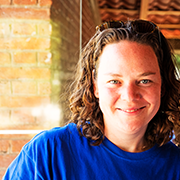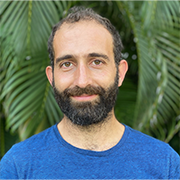 Renata Fenton 06 ID + Enrique Lomnitz 06 ID
RISD Serves Award
Fenton is cofounder, design engineer and design director, and Lomnitz is cofounder, industrial designer and general director for Isla Urbana, an organization that harvests rainwater for water supply in Mexico. They identify ways to design socially and environmentally responsible decentralized systems, alternative water technologies and capacity development for low-income communities. Their work brings clean water to schools, households and health clinics. These sustainable efforts aim to serve approximately 12 million people who do not currently have access to clean water. They have installed more than 21,000 rainwater harvesting systems serving approximately 200,000 people.

Fenton and Lomnitz share the honor of the RISD Serves Award, which recognizes alumni who have achieved distinction through significant contributions and voluntary service to improving the lives of others over a sustained period of time. The award recognizes the values of service and civic responsibility that reflect RISD's core values.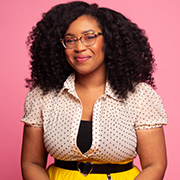 Yelitsa Jean-Charles 16 IL
Emerging Leader Award
Jean-Charles is the CEO and founder of Healthy Roots Dolls, a multicultural children's toy company celebrating the beauty of our diversity and empowering young girls to love their natural hair through hair play. Jean-Charles has won the Startup Stampede and the New Voices Fund pitch competition, participated in the Backstage Capital Accelerator program and was awarded the first Main Street Ventures Wendy S. Lea Female Founder Grant. In 2019, Healthy Roots Dolls took first place and people's choice at the Quicken Loans Detroit Demo Day. Jean-Charles is a 2021 Forbes 30 under 30 honoree. Her mission is to make sure everyone loves their healthy roots.

Jean-Charles receives the Emerging Leader Award, which recognizes alumni who graduated within the past 10 years, who have made significant achievements and contributions to their profession and/or community, think boldly, mindfully and creatively, and have helped to create new fields of study or contributed to fundamental change in their area of practice.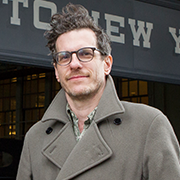 Brian Selznick 88 IL
Helena Adelia Rowe Metcalf Visionary Award
Selznick is a world-renowned author and illustrator. He created the book The Invention of Hugo Cabret, which won the Caldecott Medal and was the basis for the Oscar-winning movie Hugo. He has also written and illustrated Wonderstruck, which was made into a movie for which he authored the screenplay. Other illustrated books include The Marvels, The Doll People, The Dinosaurs of Waterhouse Hawkins and Amelia and Eleanor Go for a Ride. Selznick wrote a new version of The Nutcracker for Christopher Wheeldon at the Joffrey Ballet, created new cover art for the Harry Potter series for its 20th anniversary and is collaborating with Wheeldon and Ryan Scott Oliver to adapt The Invention of Hugo Cabret into a musical. Selznick's most recent illustrated book, Live Oak, With Moss, offers a visual narrative of Walt Whitman's poems exploring same-sex love.

Selznick received the Helena Adelia Rowe Metcalf Visionary Award. This award is the highest award by the RISD Alumni Association and honors Helen Adelia Rowe Metcalf, the founder of RISD, her visionary spirit, and civic generosity. The award recognizes alumni who have achieved outstanding distinction in their life's work in a professional field, or in community, public or humanitarian service.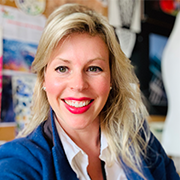 Stephanie Silverman 04 FD
RISD Art + Design Educator Award
Silverman chairs the Fine Art Department at Archmere Academy and has served on the boards of the Delaware Art Education Association and the Delaware Foundation for the Visual Arts. Silverman's students have won over 1,000 awards in the national Scholastic Art and Writing Awards program and over $2 million in scholarships. She earned National Board Certification in Early Adolescence through Young Adulthood Art Education (K–12) and holds three instructional licenses. Her awards include the NAEA National Eastern Region Secondary Art Educator of the Year, Delaware's Secondary Art Educator of the Year, the Diane Taylor Foxman Award for Excellence in Art Education and RISD's Tage Frid Award for Excellence in Teaching.

Silverman receives the RISD Art + Design Educator Award, which recognizes alumni who demonstrate exceptional skills as an educator or a clear commitment to the field of art education and are recognized by their peers and students as having shown those qualities that most encourage students to learn and thrive creatively.
About the Awards
The RISD Alumni Association Awards honor alumni who, through their work, exemplify RISD's core values and positively impact their communities.

The Alumni Association Awards Committee issues an annual call for nominations to the RISD community and decides who will receive the awards each year.
Written by Olivia Shields, CASE intern