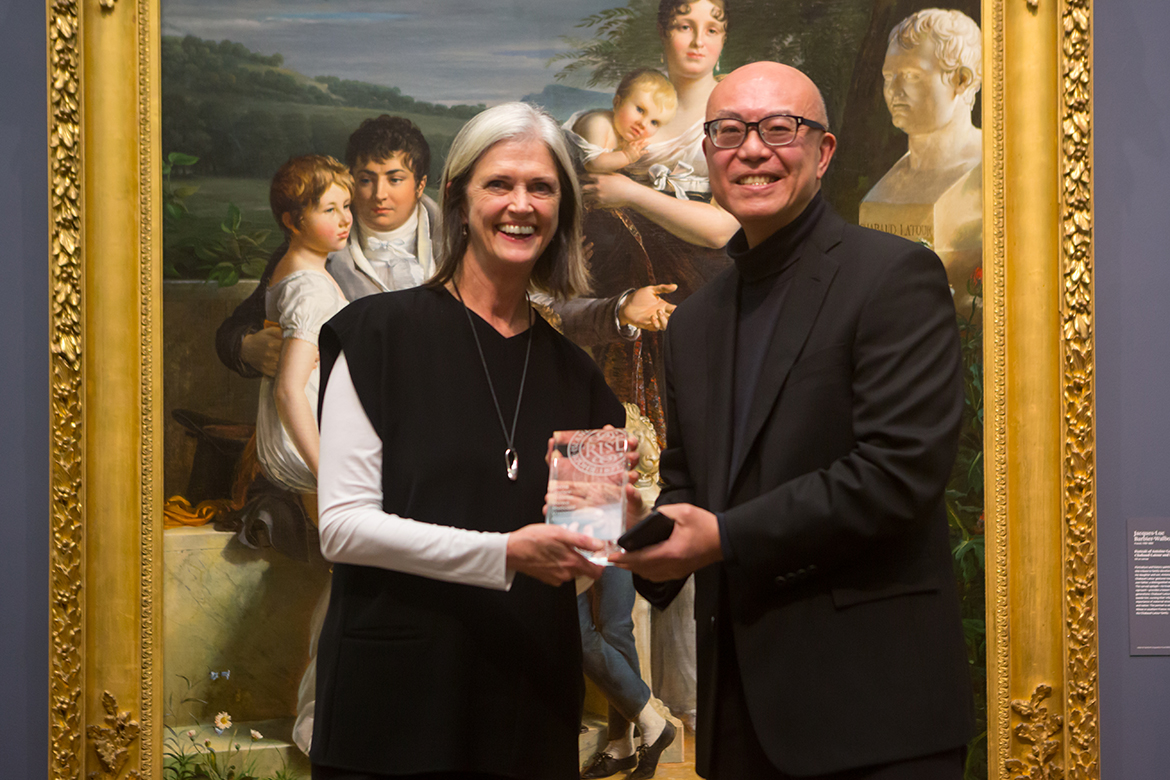 The Helen Adelia Rowe Metcalf Award honors alumni who have achieved outstanding distinction in their life's work in a professional field, or in community, public or humanitarian service
Deborah Berke BArch 77, FAIA, LEED AP is the founder of the New York-based architecture firm Deborah Berke Partners. Since 1982, the practice has created a body of work with a distinct and lasting character, all of which is informed by Deborah's vision and values. In 2013, she received the first Berkeley-Rupp award, given by the University of California at Berkeley to an architect who has advanced the position of women in the profession, and whose work emphasizes a commitment to sustainability and community. In 2017, Deborah Berke Partners received the National Design Award from the Cooper Hewitt, Smithsonian Design Museum.
Deborah is the Dean of the School of Architecture at Yale University, where she has taught since 1987. She is on the boards of the James Howell Foundation and the Yaddo Artist's Residency and is an honorary Trustee of the Norman Foster Foundation.
Deborah is a graduate of the Rhode Island School of Design (B.F.A. and B. Architecture) and The City University of New York (M. Urban Planning in Urban Design). She received an Honorary Doctorate of Fine Arts from the Rhode Island School of Design.