We surveyed alumni during the summer of 2018 to better understand how they feel about RISD and how we can better serve them.
Alumni are proud of RISD
97% reported feeling proud to have attended RISD.
Alumni event participation
59% of alumni respondents had not attended a RISD event in the last two years.
Top areas of interest for events
Art and design disciplines
Sustainable development
Climate change
RISD's future
Levels of alumni engagement
61% of respondents rated their engagement as low, but 79% percent said they wanted to be more involved.
Top alumni concerns
RISD's affordability (57%)
Career preparation (51%)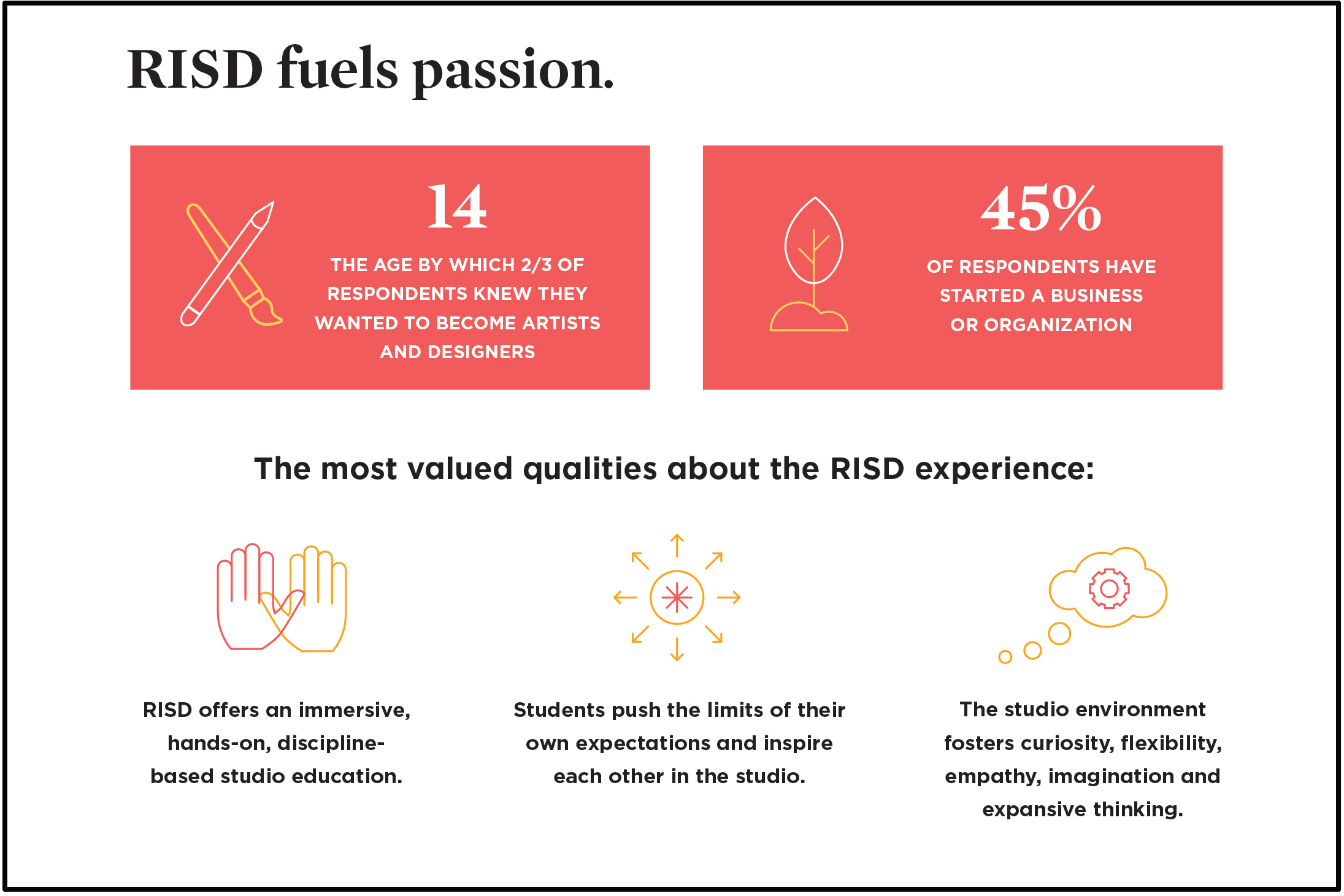 RISD contacted approximately 26,000 alumni and nearly 2,500 alumni completed the survey, garnering a 10 percent response rate. The survey's margin of error was just under 2 percent. Alumni were very thoughtful in their responses: 27 minutes was the median amount of time that alumni spent taking the survey.