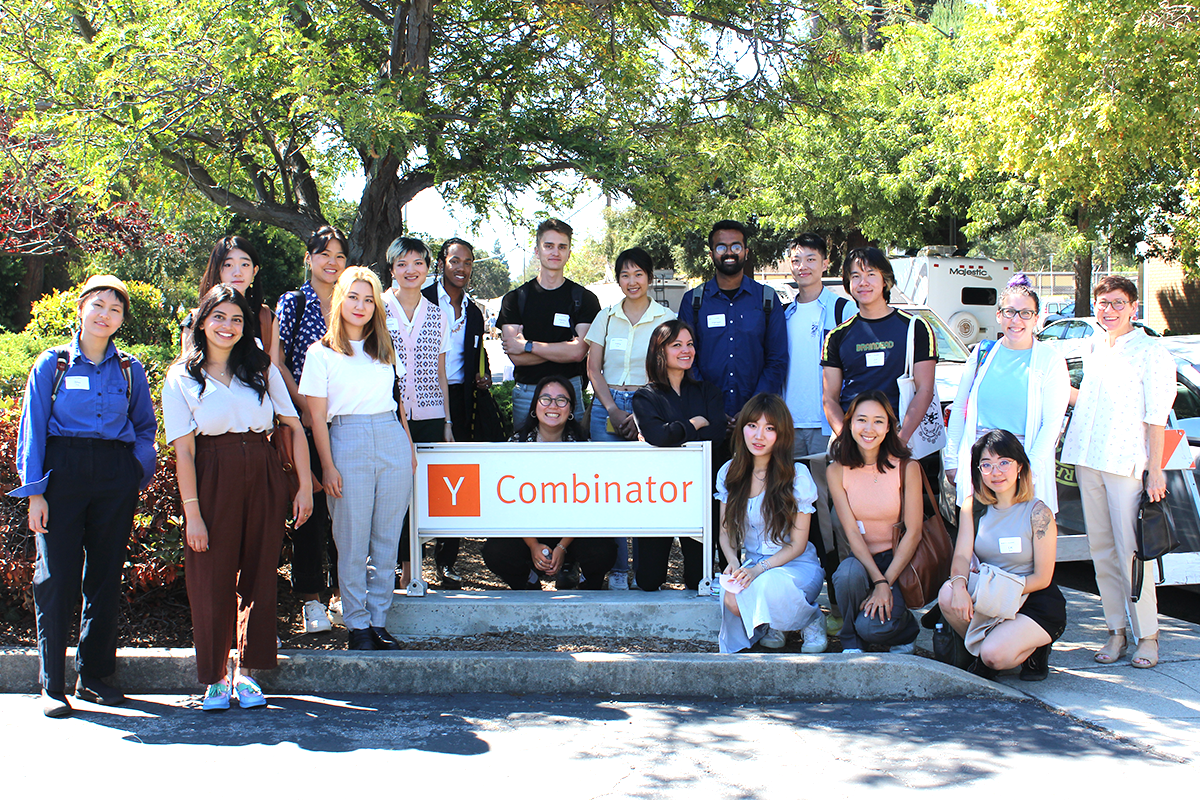 Connect with the RISD in Tech affinity group to grow your professional network, attend thought leadership events and socials, and mentor current students and fellow alumni.
We are the official affinity group for Rhode Island School of Design alumni working or interested in technology. Interested in joining this group? Let us know at alumni@risd.edu.
In recent years, technology has permeated nearly all aspects of our lives. It is nearly ubiquitous and some might say the medium of our century. Subsequently, the design of products, services, experiences, and interactions within the tech landscape have become some of the most important responsibilities of RISD alumni. As the Information Age continues to develop and the interaction between people and technology continues to strengthen, the role of design increases exponentially; designers are now thinking about the ethics of design, the architecture of software ecosystems, the role of AI, and the pedagogical aspects of critical making in tech.
RISD in Tech exists to support thoughtful dialogue, connection, and support for RISD alumni working in or interested in technology.
The club operates with several key tenets in an effort to serve the RISD community in the best way possible:
1. Networking & Inclusion 
Facilitate connection between alumni to bolster a vibrant and active tech community, inclusive of all who are interested, via consistent events, content and programming.
2. Career Opportunity & Support
Provide key insights that open doors for alumni in all stages of their careers within tech, whether it be jobs, projects, volunteer efforts or other activities.
3. Critical Dialogue
Maintain and nurture a contemporary dialogue on a variety of aspects and topics within tech, ranging from User Interface Design to the future of Autonomous Driving.
4. Continued Learning
Serve as a resource for community members to continue learning about topics within tech. These may be seminars, white papers, fireside chats or a number of other programs designed to expand the collective knowledge base of the group. As technology evolves, we are all learning together. Regardless of whether you are a seasoned veteran in the industry or newly launched in your career, members of this affinity group benefit from learning and sharing with a worldwide community of RISD alumni in the expansive field of technology.
Group leadership
Interested in joining our leadership team? Let us know at alumni@risd.edu.