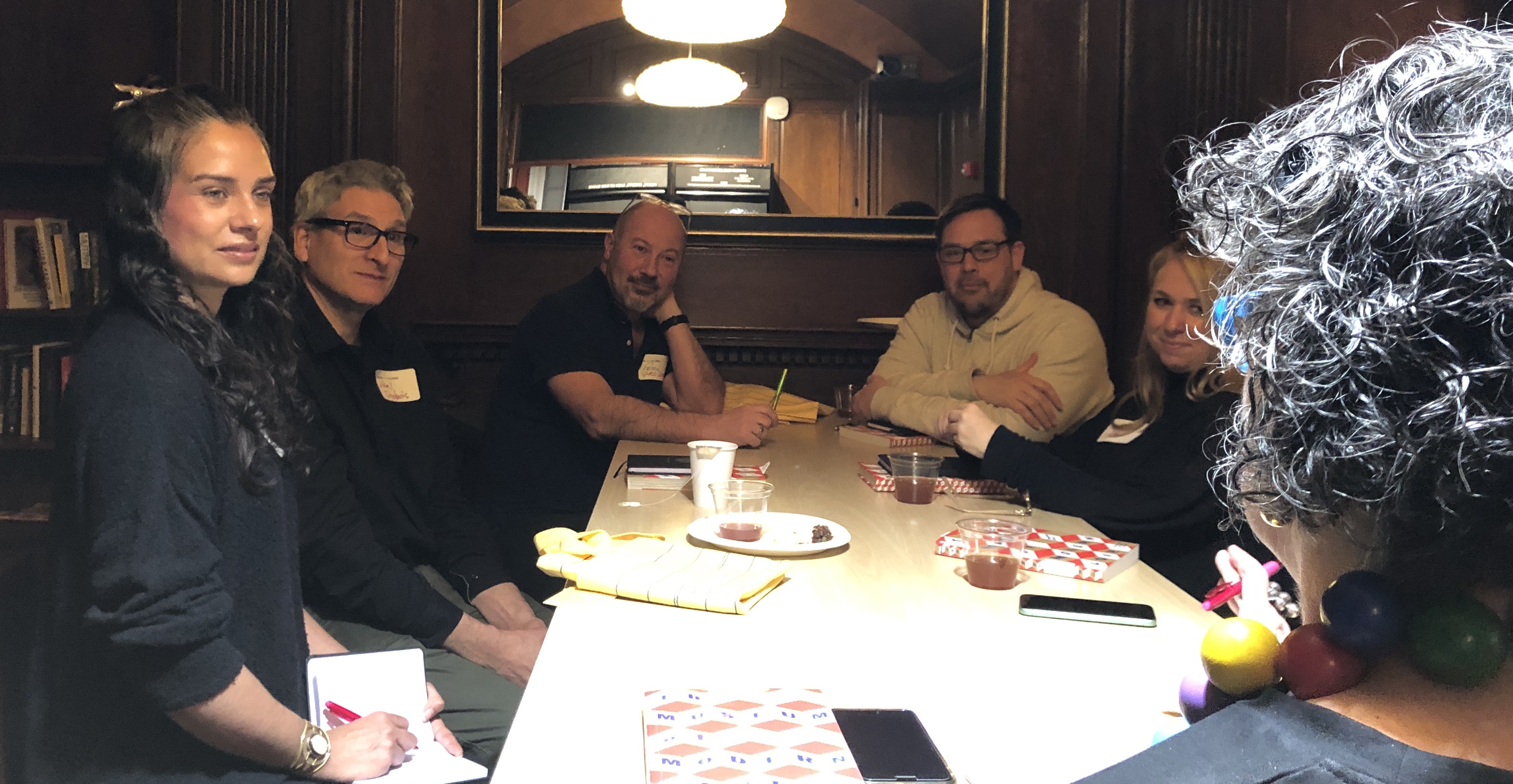 RISD READS brings the RISD alumni community together—in person and virtually—through books with the theme of creativity.
RISD READS online member platform
In this private online community, powered by PBC Guru, alumni will connect with each other to read and discuss books on a range of topics, as well as member-submitted recommendations. The group will spend approximately two months on each book, so you'll have plenty of time to read. Alumni volunteers will continue to host live Zoom discussions for every book. In addition to our alumni-led discussions, you are invited to PBC Guru's Author Talk Series. Please note that these free talks are organized by PBC Guru and not RISD READS alumni volunteers, and that you must sign up on the platform for registration and invitations.

There is no cost to participate–you just have to get a copy of the book to enjoy.
What are we reading?
May 27–July 29, 2022
The Senses: Design Beyond Vision
By Ellen Lupton and Andrea Lipps

A design book exploring inclusive and multi-sensory design practices across disciplines, The Senses is a powerful reminder to anyone who thinks design is primarily a visual pursuit.

RISD READS Book discussion with Author Ellen Lupton
Monday, July 25, 2022
7–8 pm ET

August 5–October 7, 2022
The Culture Code
by Daniel Coyle

An essential book that unlocks the secrets of highly successful groups and provides readers with a toolkit for building a cohesive, innovative culture, from the New York Times bestselling author of The Talent Code
Co-hosted with RISD Founders and Entrepreneurs

October 14- December 16, 2022 (VOTING COMING SOON)
January–March 2023
The Black Experience in Design: Identity, Expression & Reflection
by Anne H. Berry (Editor), Kareem Collie (Editor), Penina Acayo Laker (Editor), Lesley-Ann Noel (Editor), Jennifer Rittner (Editor), Kelly Walters (Editor)

An anthology centering a range of perspectives, and spotlighting teaching practices, research, stories, and conversations from a Black/African diasporic lens. RISD's own Kelly Walters MFA 15 GD is an editor.

Co-hosted with RISD Black Alumni
WHY JOIN RISD READS?
Take it from your fellow alumni:
"Inspiration in my artistic practice and life in general"

"Exposure to books I wouldn't normally pick"

"The conversation was candid, deep, moving and timely. I was glad people felt comfortable enough to open up and connect."

"(The discussion host) did a brilliant job. Her questions personalized and brought everyone into the discussion."
Group Leadership
Alexandra Gadawski MArch 15
Patricia Childers 86 GD
Ruth-Anne Siegel 86 GD