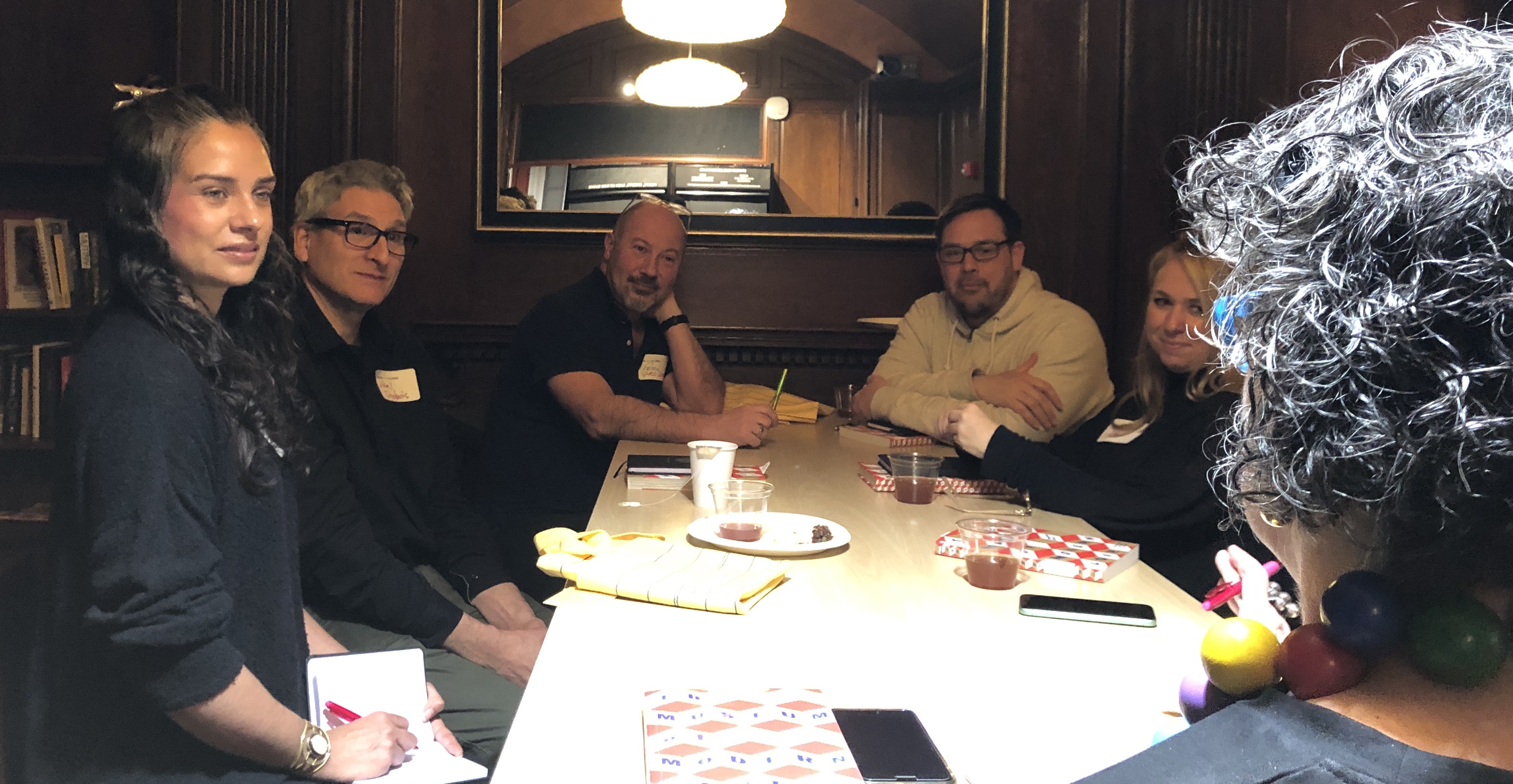 RISD READS brings the RISD alumni community together—in person and virtually—through books with the theme of creativity, three times a year.
NEW! RISD READS online member platform
In this private online community, powered by PBC Guru, alumni will connect with each other to read and discuss books on a range of topics, as well as member-submitted recommendations. The group will spend approximately two months on each book, so you'll have plenty of time to read. Alumni volunteers will continue to host live Zoom discussions for every book.

There is no cost to participate– you just have to get a copy of the book to enjoy. Sign-up by October 14th to join us for our next book!

SIGN UP

For questions about signing up on the PBC Guru platform, contact info@pbc.guru
WHAT ARE WE READING?
Check out the upcoming books we're reading together:
The Creative Spark: How musicians, writers, explorers, and other artists found their inner fire and followed their dreams by Michael Shapiro
October 14, 2021–December 16, 2021
Online discussion
Wednesday, December 8, 2021 | 7 pm ET
Live book discussion (Zoom)

The Lean Startup: How Today's Entrepreneurs Use Continuous Innovation to Create Radically Successful Businesses by Eric Ries
January 6, 2022–March 10, 2022
Online discussion
Wednesday, March 2, 2022 | 7 pm ET
Live book discussion (Zoom)
WHY JOIN RISD READS?
Take it from your fellow alumni:
"Inspiration in my artistic practice and life in general"

"Exposure to books I wouldn't normally pick"

"The conversation was candid, deep, moving and timely. I was glad people felt comfortable enough to open up and connect."

"(The discussion host) did a brilliant job. Her questions personalized and brought everyone into the discussion."
Group Leadership
Alexandra Gadawski MArch 15
Patricia Childers 86 GD