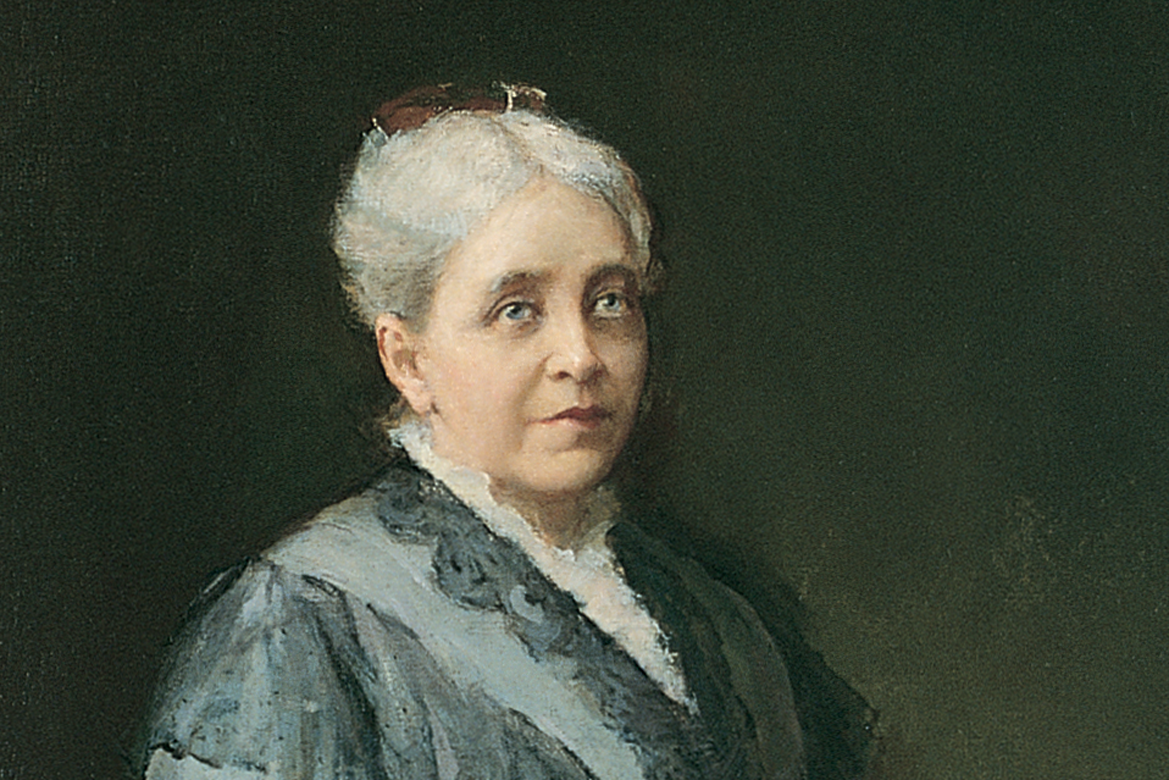 RISD was founded on March 22, 1877.
2023 Founders Day Presentation
Common Ground Installation and Public Lecture
Centering Earth: Contemporary Ceramics at the RISD Museum
Tuesday, March 14, 6–8:30 pm ET
Metcalf Auditorium and Museum Galleries

Hear from artists Courtney M. Leonard (RISD MFA 2008, Ceramics), Anina Major (RISD MFA 2017, Ceramics), and Adam Silverman (RISD BArch 1988, Architecture) about how their creative practices intersect with environmental, territorial, and social activism.

In conjunction with the museum's reinstalled modern and contemporary galleries, Art and Design: 1900 to Now and Trading Earth: Ceramics, Commodities, and Commerce, this program is moderated by Elizabeth A. Williams, David and Peggy Rockefeller Curator of Decorative Arts and Design. These contemporary artists will share their reflections on the relationship between human activities, the earth and its waterways; environmental records and current practices; arbitrary borders of statehood, challenges to territorial authority and ownership; transgressions of colonization and post-colonial cultural identity; and concepts of place and belonging.

Following the discussion, attendees are invited to visit the artists' work on view in the galleries and enjoy a reception.

This program is presented in collaboration with RISD's Ceramics Department and RISD Institutional Advancement.
RISD Global Days of Service
As part of our Founders Day celebration, we honor the core values of RISD through community service projects. Each year alumni volunteers across the globe gave back to their communities, whether by organizing events in their area, participating with their local alumni club or volunteering on their own.
RISD Founders Launchpad
Empowering Student and Alumni Entrepreneurs
Sunday, March 19, 2023
1:30–6:30 pm
The How Talks
1:30–2:30 pm
Through our upcoming roundtable talks, students can engage in meaningful and informative conversations with distinguished alumni in their respective fields. Each session will be limited to a small group of up to three alumni and 12 students.

During these sessions, alumni will have the opportunity to share their professional journeys and offer insight and guidance to students. Students will also be encouraged to ask questions, share their projects and aspirations, and gain valuable perspectives on success in their chosen fields. These conversations will provide an intimate and engaging experience for students and alumni, and we are excited to facilitate these valuable connections.
Open Pitch & Networking
3–5 pm
This live student pitching event will provide ten slots for students, not limited to the E'Ship Accelerator Cohort, to present their startup ideas and receive guidance and critique from esteemed alum guest critics. Each participant will be able to deliver a 2-minute elevator pitch, followed by a 5-minute critique session. In addition, we will hold two 30-minute social networking sessions before and after the Open Pitch Stage.
More Ways to Celebrate 
Visit the RISD Museum!
In celebration of RISD's founding the Museum is FREE to the public on Saturday, March 18, 2023 and Wednesday, March 22, 2023.
The RISD Store
On March 22, enjoy a special 18.77% discount at the RISD Store.
Celebrating RISD's alumni founders and entrepreneurs
In 1877, 35 women, armed with $1,675 and a vision, founded RISD. Understanding that a school for art and design could produce world-changing critical thinkers and makers, the founders were innovators whose impact stretches across the globe.

We celebrate our founders by remembering their work and shining a light on the entrepreneurial spirit that remains strong in our students and alumni. Hear from some of our alumni founders as they share thoughts on getting started, taking risks, and how their education prepared them to create something entirely their own.
What is Founders Day?
We set aside Founders Day to celebrate the college and its mission to educate its students and the public in the creation and appreciation of works of art and design, to discover and transmit knowledge and to make lasting contributions to a global society through critical thinking, scholarship and innovation.

The ideas that led to the founding of RISD were nurtured by a small group of women who had joined forces to raise funds for Rhode Island's contribution to the Philadelphia Centennial Exhibition in 1876. In 1877—four decades before women in the US gained the right to vote—Helen Adelia Rowe Metcalf and the 34 other members of the Rhode Island Women's Centennial Commission invested their group's surplus of $1,675 in founding a school of art and design.
RISD celebrates Founders Day throughout March, with presentations, free museum admission days and service events hosted by regional alumni clubs.
Portrait of Helen Adelia Rowe Metcalf (1906), Frank Weston Benson, 1862-1951, American. Gift of Mrs. William C. Baker, Mrs. Manton B. Metcalf, Mrs. Stephen O. Metcalf and Mrs. Gustav Radeke