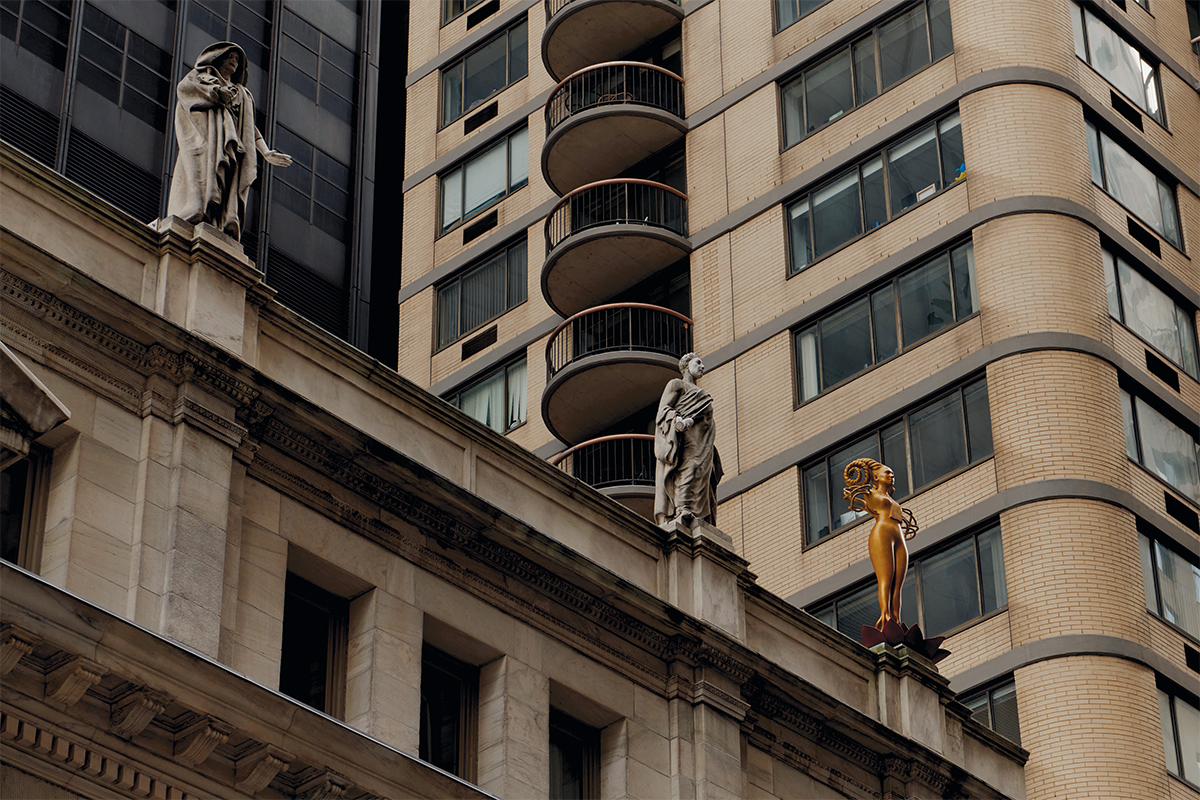 A woman now stands atop the New York State Supreme Court.
Havah...to breathe, air, life, an exhibition by Shahzia Sikander MFA 95 PT/PR, a MacArthur Award– winning artist, comprises two golden sculptures, NOW (pictured above) and Witness, located at nearby Madison Square Park, both of which focus on justice. "Havah" means "air" or "atmosphere" in Urdu, and "Eve" in Arabic, Hebrew and other languages.
"The recent focus on reproductive rights in the U.S., after the Supreme Court overturned the landmark 1973 decision that guaranteed the constitutional right to abortion in the U.S., comes to the forefront," Sikander said in an artist's statement.
"In the process, it is the dismissal, too, of the indefatigable spirit of the women, who have been collectively fighting for their right to their own bodies over generations. However, the enduring power lies with the people who step into and remain in the fight for equality. That spirit and grit is what I want to capture in both the sculptures." The exhibition was co-commissioned by Madison Square Park Conservancy and Public Art of the University of Houston System (Public Art UHS). This commission, Sikander's first major outdoor work, expands her practice into civic space.
The exhibition was on view in New York through June 4, 2023, and has since left for Houston, where it can be viewed at the Cullen Family Plaza, at the University of Houston.