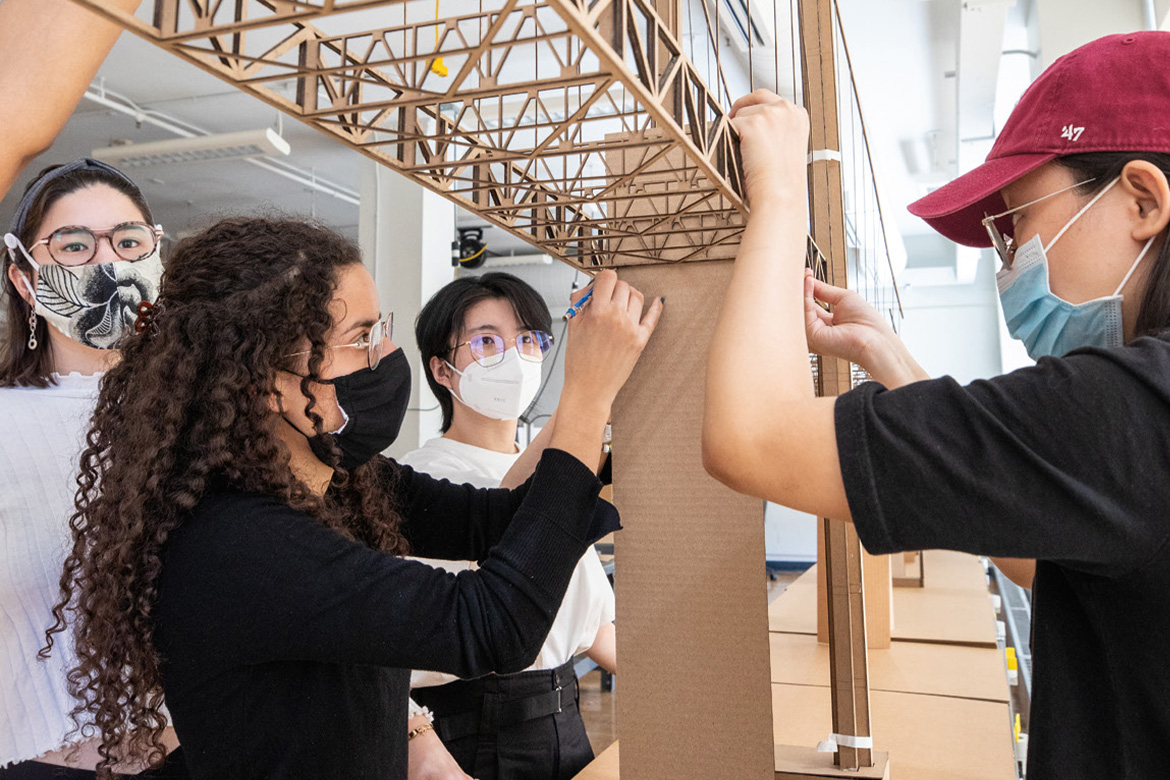 Ensuring Access to RISD Graduate Education
An anonymous donor makes a long-term investment in the futures of promising students.
An anonymous donor has established the Building Tall Fund to provide three outstanding students pursuing master's degrees in Architecture or Industrial Design and sustainability with presidential fellowships. Students who were the first in their families to earn undergraduate degrees will receive priority consideration for support.

The Society of Presidential Fellows was established in 2019 to attract and enroll the most talented graduate students. The program provides fully funded tuition and includes mentoring and professional development opportunities for the duration of each student's program.

"Fellowships play a critical role at RISD, bringing a diversity of excellent people to the college who could not otherwise afford to attend," says Amy Kulper, department head and associate professor of Architecture. "Providing access to Black, Indigenous, People of Color and first-generation college students is an important step towards our institutional aspiration for decolonizing the curriculum and making racial, social and environmental justice central to the education of artists and designers."
If you would like more information about how you can support graduate students through the Society of Presidential Fellows, please contact O'Neil Outar at ooutar@risd.edu or call toll-free at 844 454-1877.