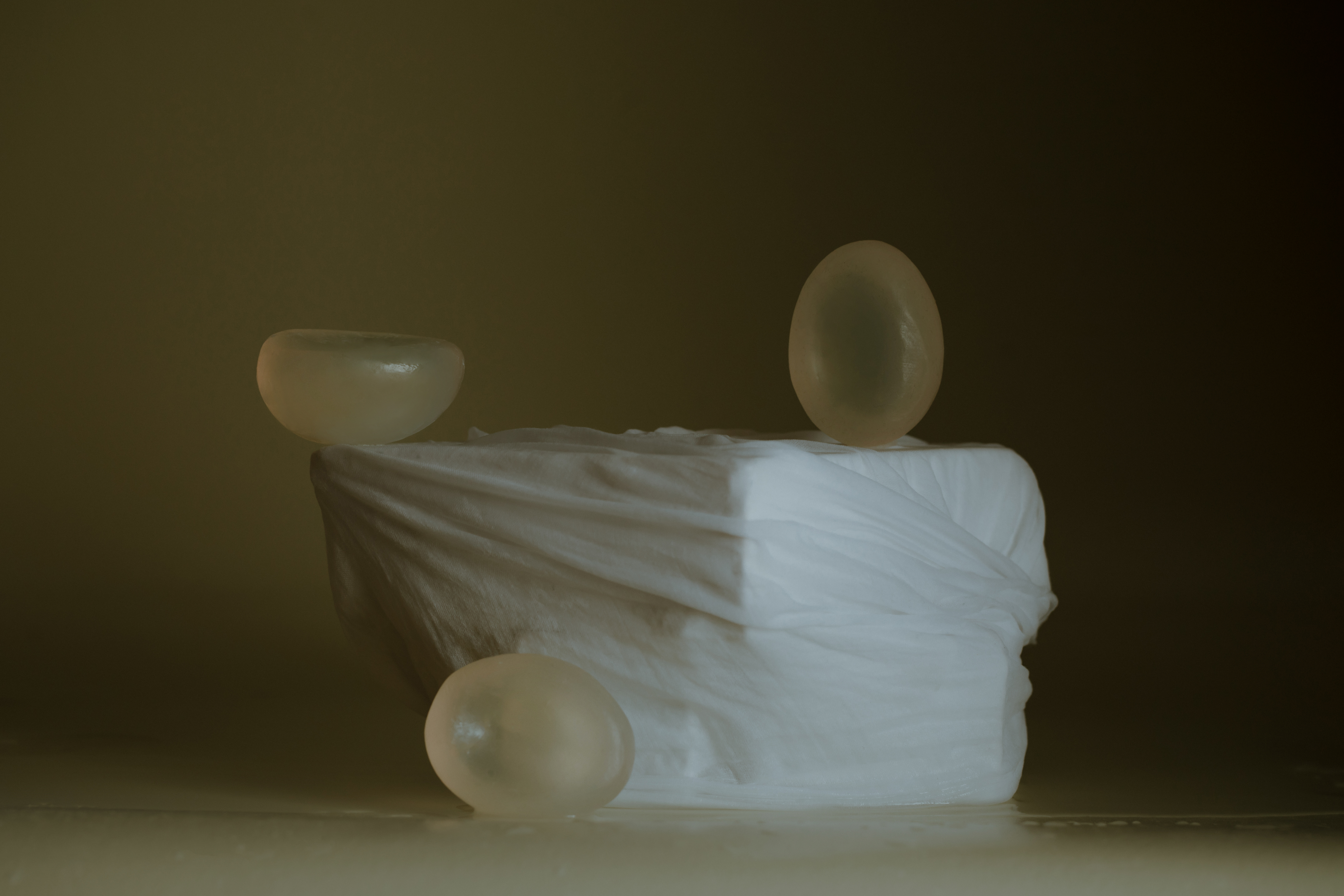 The ultimate self-care collection
Joyce Lee founded Her Place, the lifestyle brand that champions sexual health through women's empowerment, in May 2021.
Created for women and inspired by a group of talented and diverse BIPOC and LGBTQ creatives, Her Place hopes to expand with more pleasure products and grow the community to become a destination for all things pleasure. Their new beauty collection was released on April 13, 2022 online and at an event with the Ace Hotel Brooklyn. The collection will serve as a reminder to not forget the most important relationship of all: the one you have with yourself.
Her Scent is the ultimate self-care collection. Each bodycare product in the line, the Her Everywhere Spray, Her Bar Soap and Her Body Oil Gel, features Her Place's signature scent made out of aphrodisiac essential oils: tuberose, peppermint, and ylang ylang. Instinctively acknowledging all five senses through packaging and product design, all three products are both beautiful and alluring, as they encourage a sense of self-discovery and prompt a sense of visceral joy. A collection made to "help her help herself," the Her Scent Collection serves as an opportunity to reintroduce romance into your life. Guided by the philosophy that feeling good starts with what's inside, every ingredient is vegan, natural, and safe for every kind of woman, while the look & feel of the products seduces her with a sensorial experience. Each Her Place product is thoughtfully made for and by its community — intersecting women and women allied, people of the global majority, LGBTQ people, and the creative world.
The Her Scent collection will be available online starting April 13, 2022.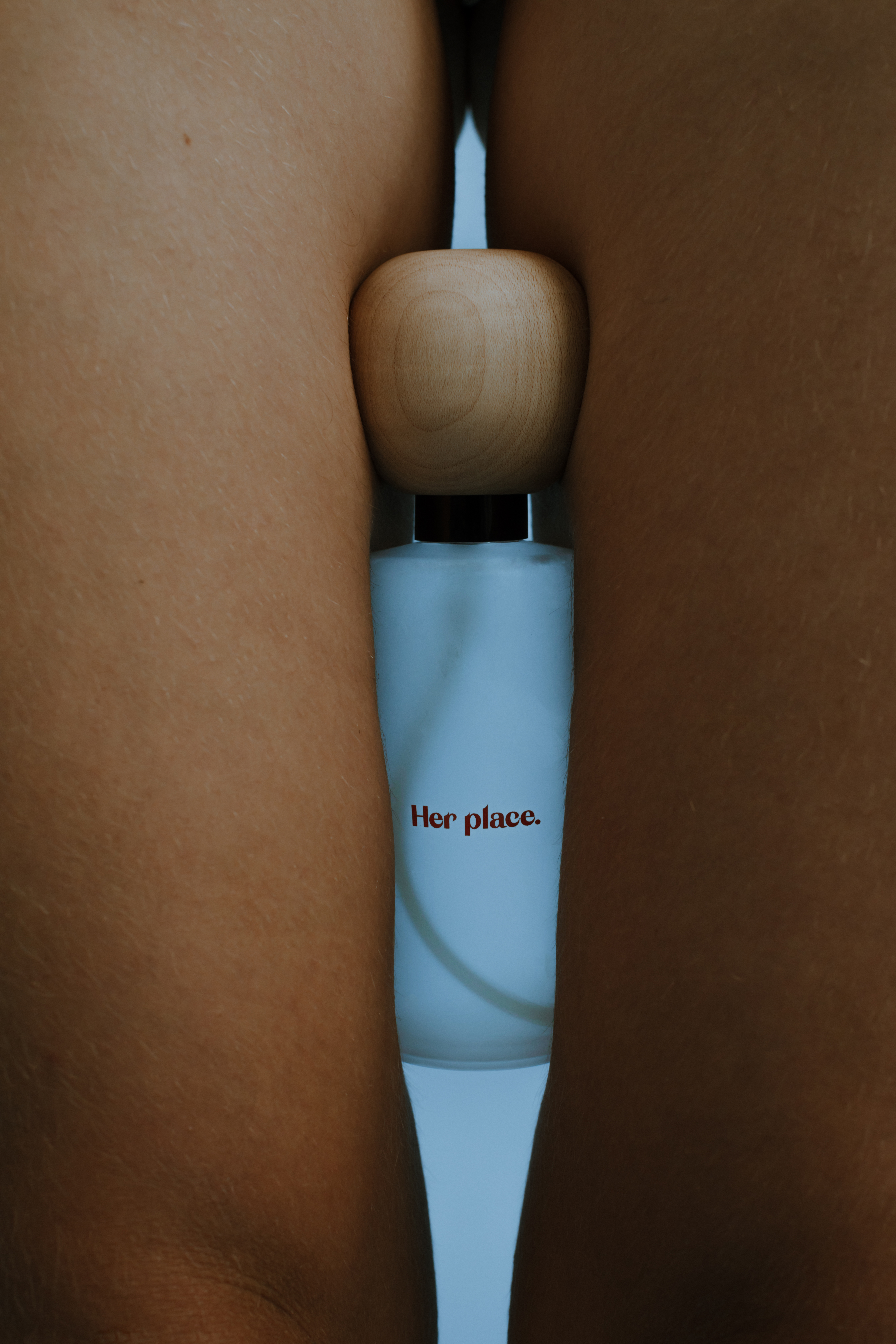 Credit Vanessa Granda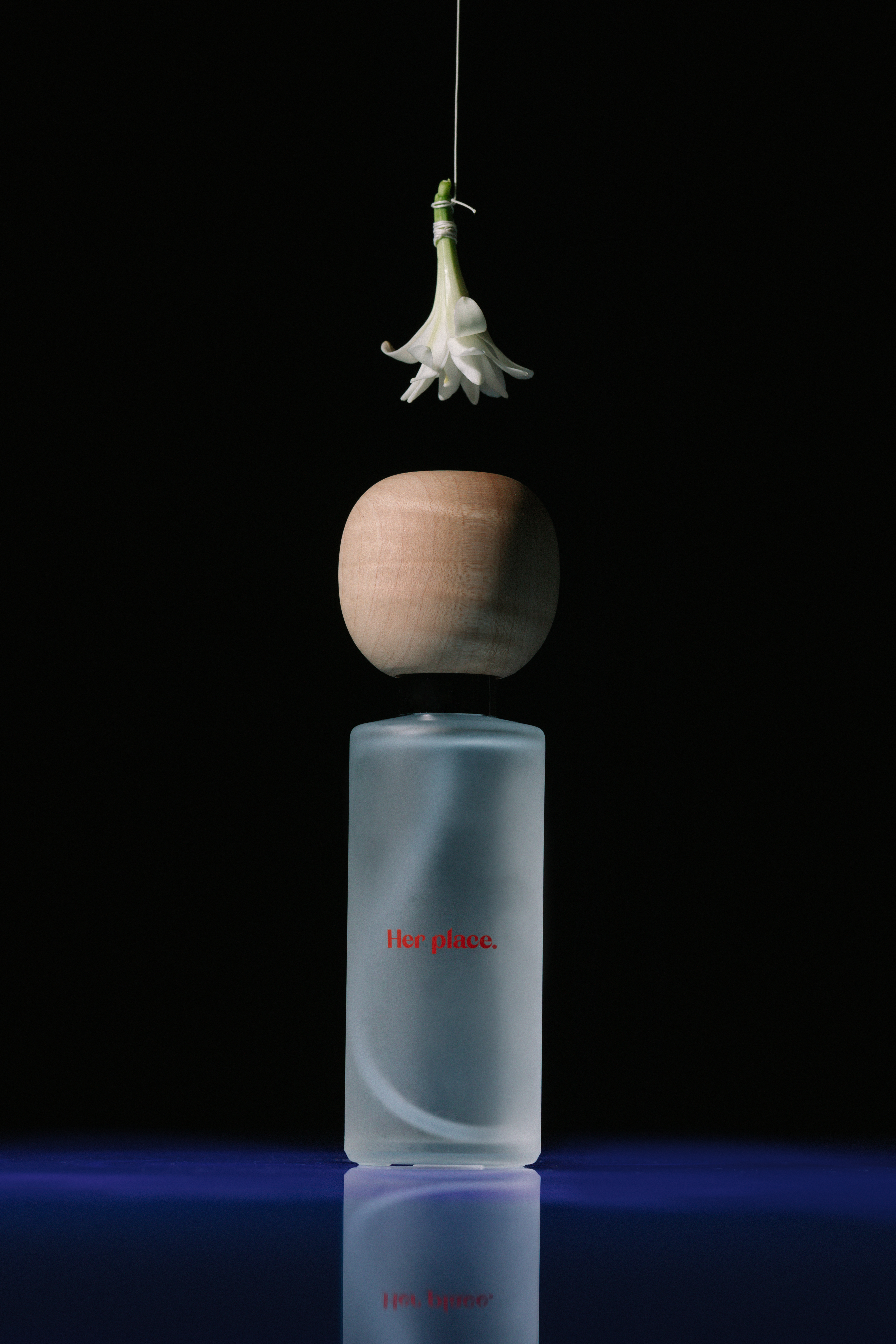 Credit Vanessa Granda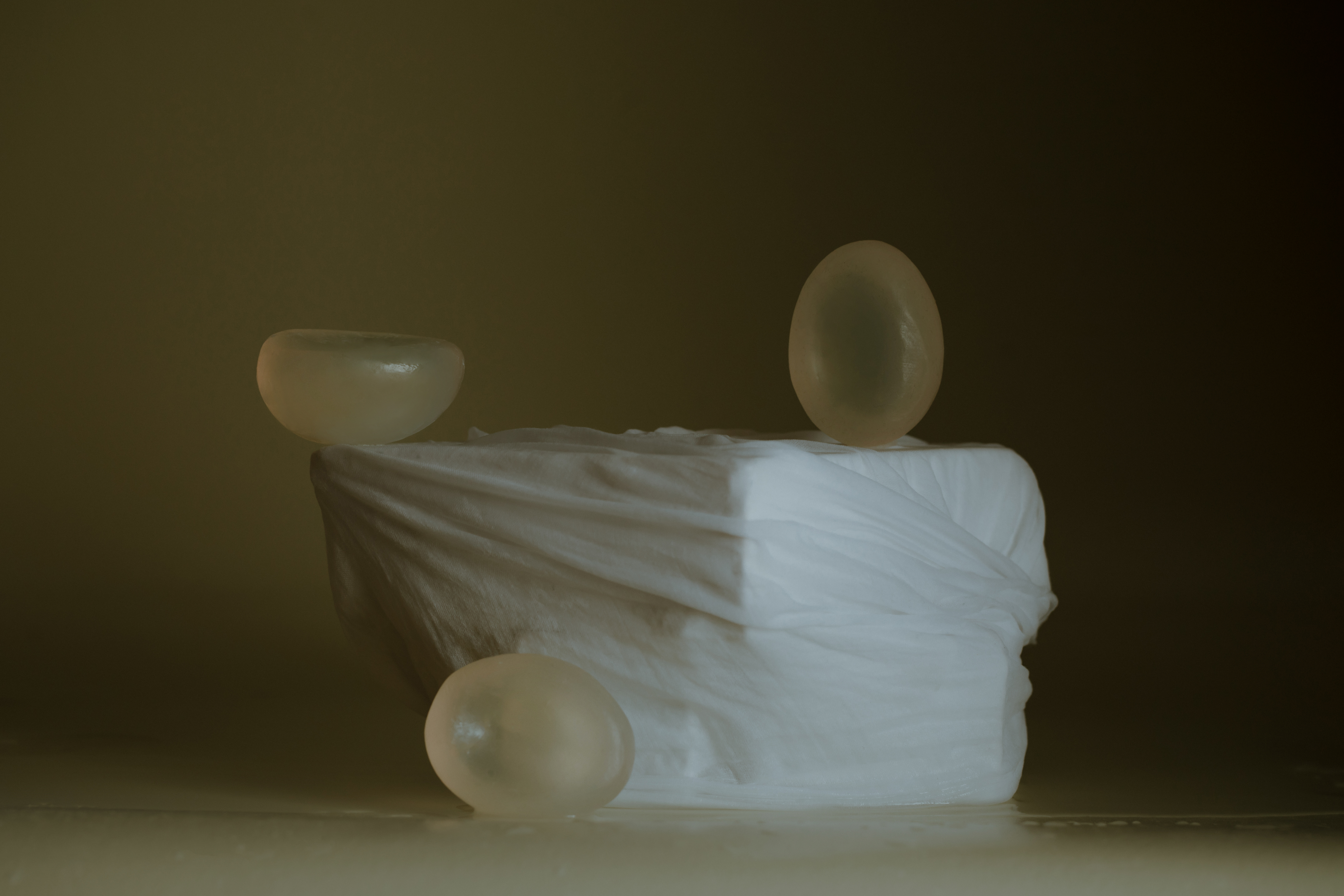 Credit Vanessa Granda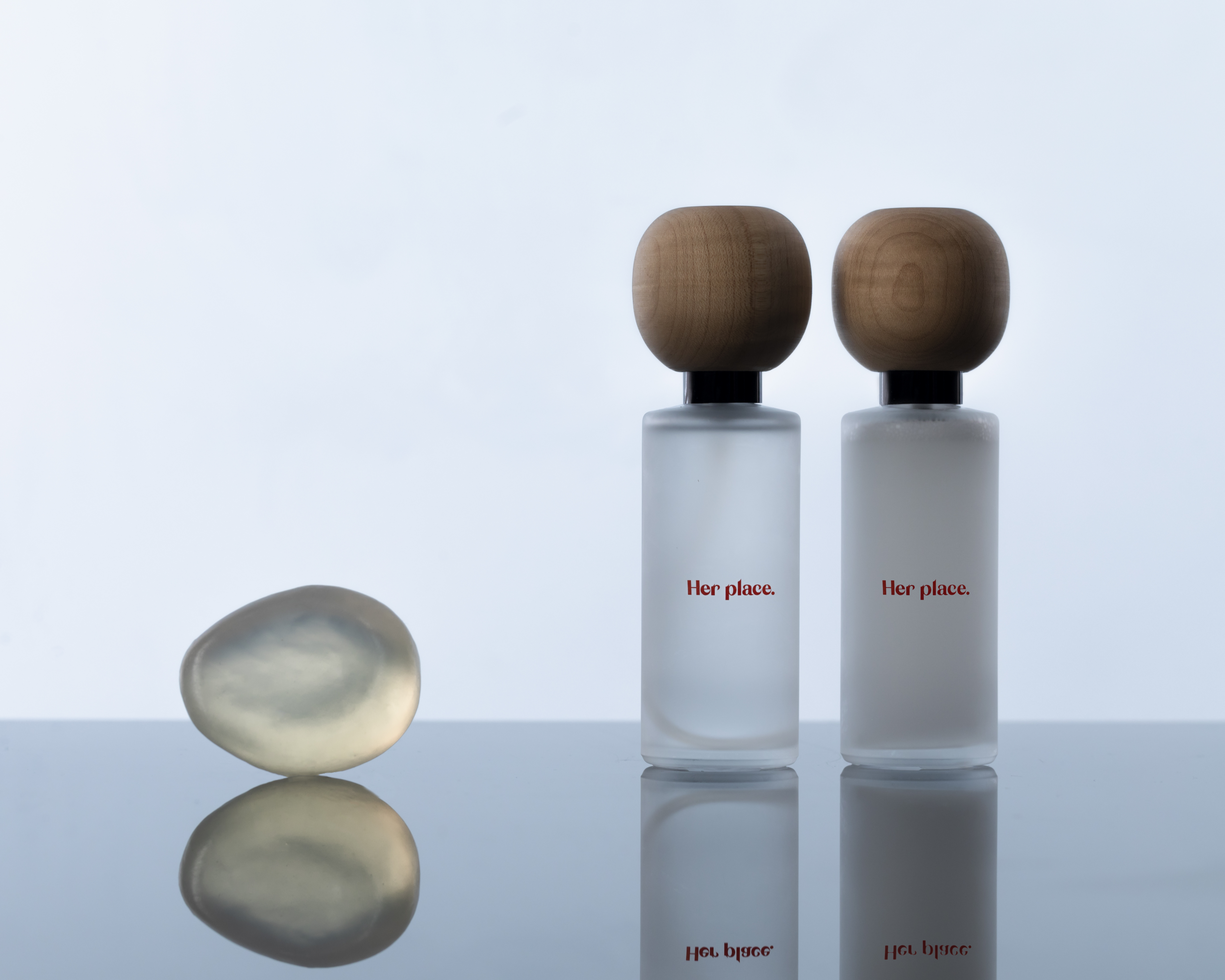 Credit Vanessa Granda