Theo Richardson, Charles Brill, Alex Williams--photo by Dean Liaw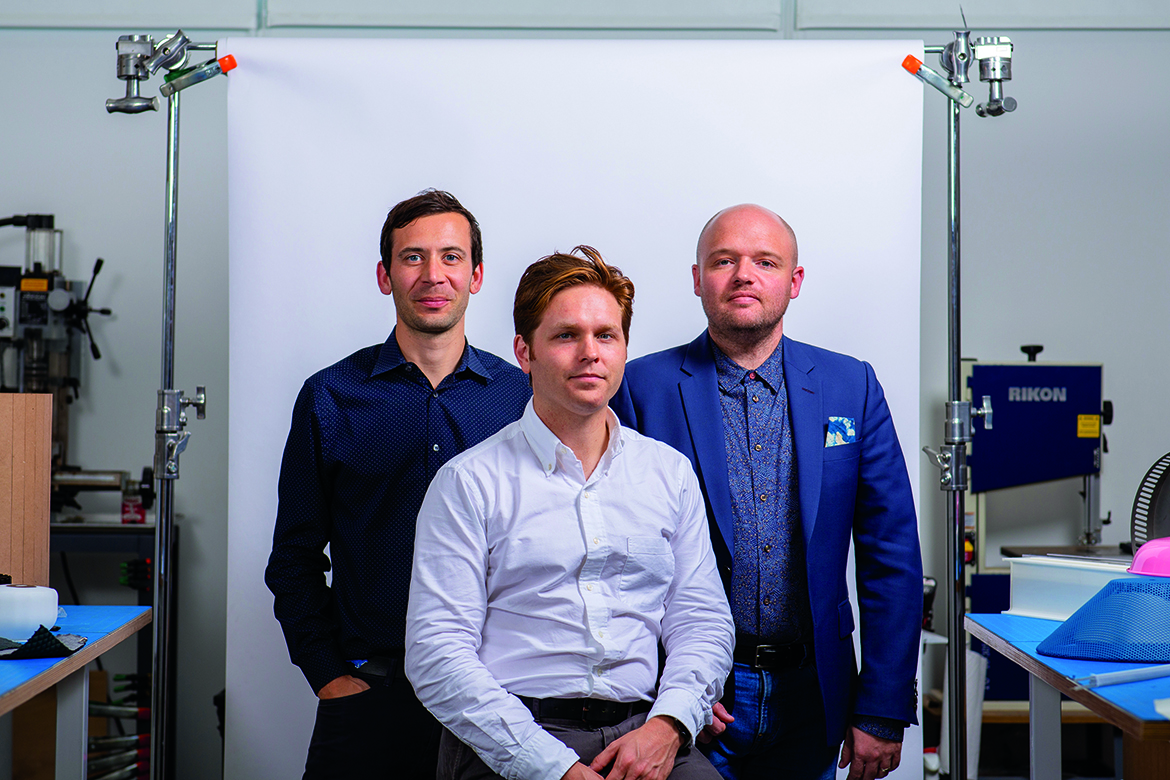 Investing in Greater Equity
Three classmates build a thriving contemporary-lighting brand and pay forward their success by endowing a scholarship.
A friendship formed at RISD has blossomed into an enduring and productive partnership. Charles Brill 06 FD, Theo Richardson 06 FD and Alex Williams 06 FD all moved to New York City after graduation and worked independently for a time in the fine arts, architecture and interior design.
"We decided to share a studio in the East Village in 2007, and, although working on individual projects, we created an environment for collaboration. This eventually fostered a partnership that turned into what Rich Brilliant Willing is today," says Brill of the company that is renowned for its design and manufacture of contemporary LED lighting for residential, workplace and hospitality spaces. It also recently achieved B Corporation status after undergoing a rigorous independent assessment of the company's impact on its workers, customers, community and environment.
The partners and friends also have chosen to advance social equity with the establishment of the RBW Endowed Scholarship. "RISD is more than the school that we happened to graduate from. Certainly, we are a product of the thinking and process we developed and learned while there," adds Brill.

"RISD offered us a world-class creative education, and we are interested in generating greater equity at RISD, which in turn helps build a more equal world. Our donation is meant to make it possible for students of diverse economic backgrounds to afford the excellent educational experience we received," says Richardson.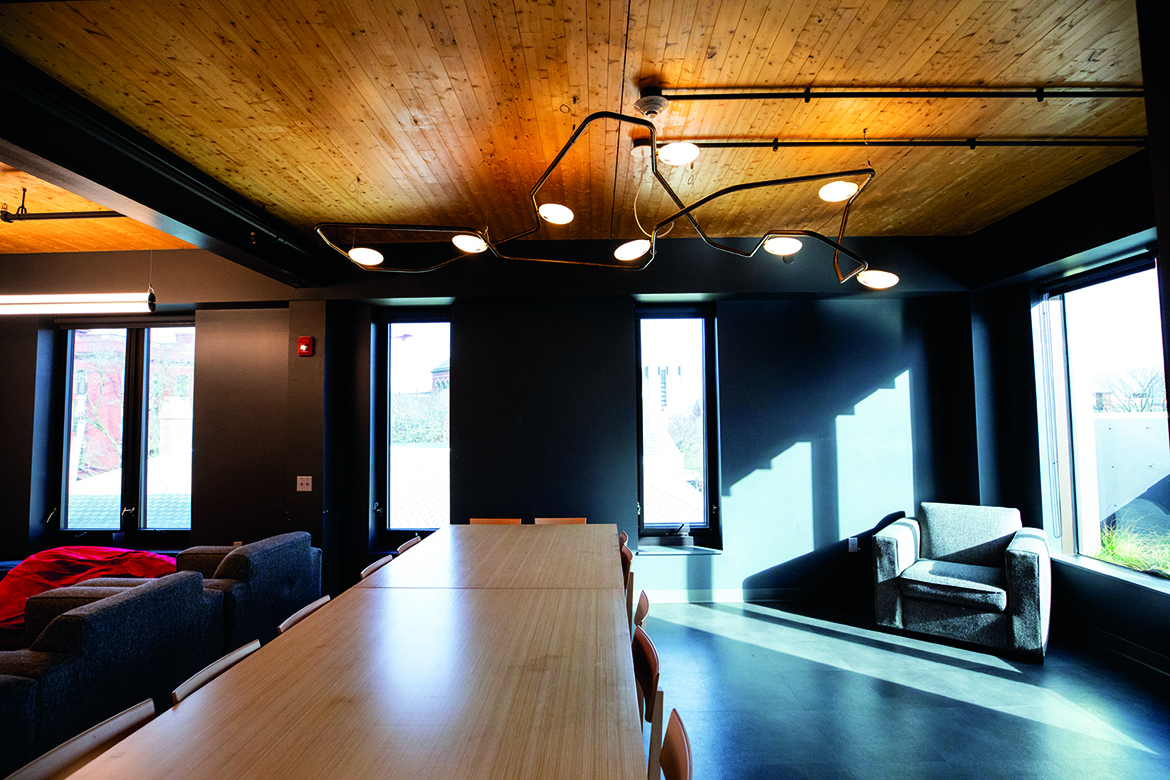 Photo of the Palindrome 8 chandelier in North Hall
Rich Brilliant Willing is proud to hire RISD graduates, and the team includes Project Manager Mayela Mujica MFA 16 FD and Product Designer Colin Williams 16 ID. The company also donated a beautiful chandelier, Palindrome 8, which is installed in North Hall—much to the delight of all the students who live there.
The partners stay connected to RISD in many ways. They have participated in portfolio reviews, come back to campus for crits and given lectures. "It has been a way for us to pass on some of what we know to current students, and we've found that to be very rewarding," says Brill.