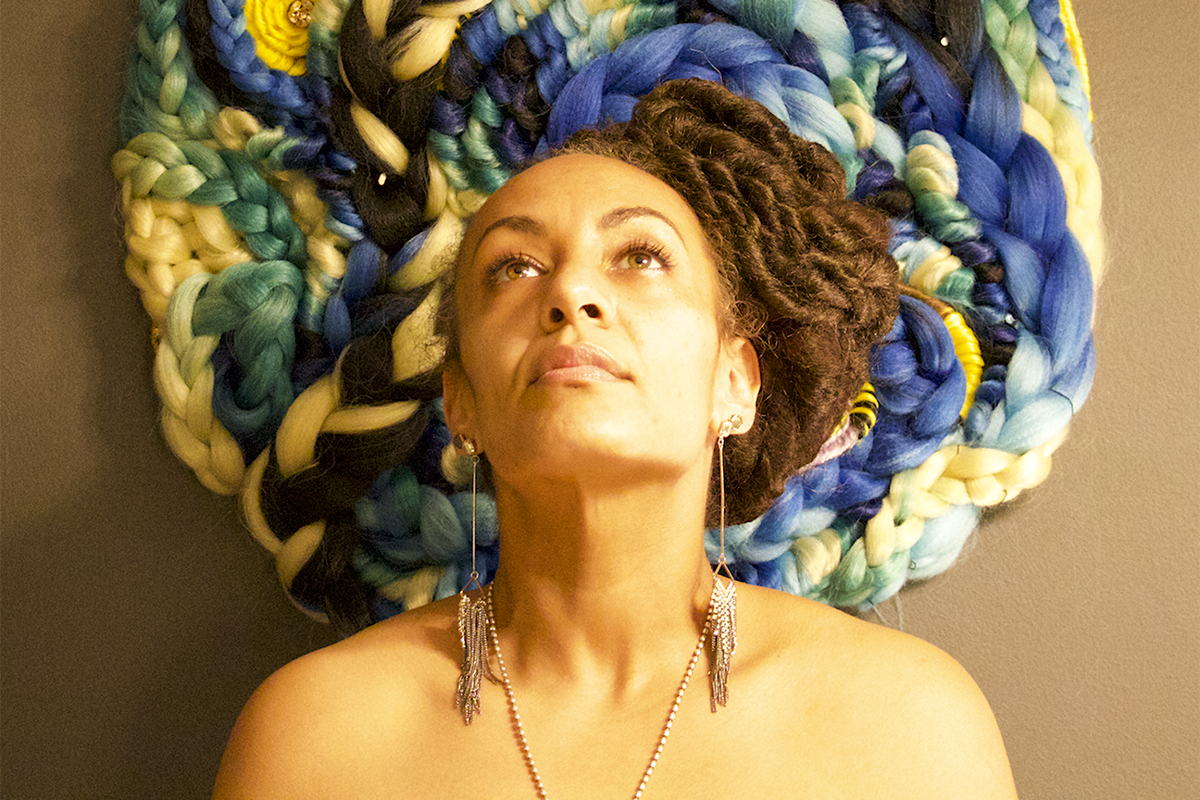 Nafis M. White 15 SC MFA 18 PR named 2023 RISD Serves Award Winner
Nafis's work promotes discourse on and explores themes of identity, equality, and the political landscape while simultaneously honoring the resilience and power of a people whose very existence and aesthetics have been the subject of ridicule, persecution, and systemic erasure since their harrowing and iniquitous arrival upon these shores.
About Nafis
Nafis M. White of Providence is an interdisciplinary, multi-hyphenate artist whose recent body of works are created from objects commonly found in beauty supply stores, industrial sites and the seemingly limitless horizons of our global and political landscapes.
I draw inspiration from the rich diaspora of experiences and traditions of Black beauty and self-care built upon centuries old histories of embodied knowledge that honors, celebrates and values the innovation, technology and imagination carried through and passed on by the fingertips of Black people. Through weaving, hairdressing, sculpture and installation, my art centers the uncanny audacity of self-affirmation and love by means of repetition as a form of change. Community engagement, beauty and the political root deep in my art.
White's work is in the permanent collection of the RISD Museum, the Newport Art Museum and University of New Mexico Art Museum, and has been exhibited at The de Young Museum, The RISD Museum, National Queer Arts Festival, The List Gallery at Brown University, New Museum, Goldsmiths University, Autograph ABP, OXO Tower in London, Overture Center for the Arts Madison and the Rhode Island School of Design among many others.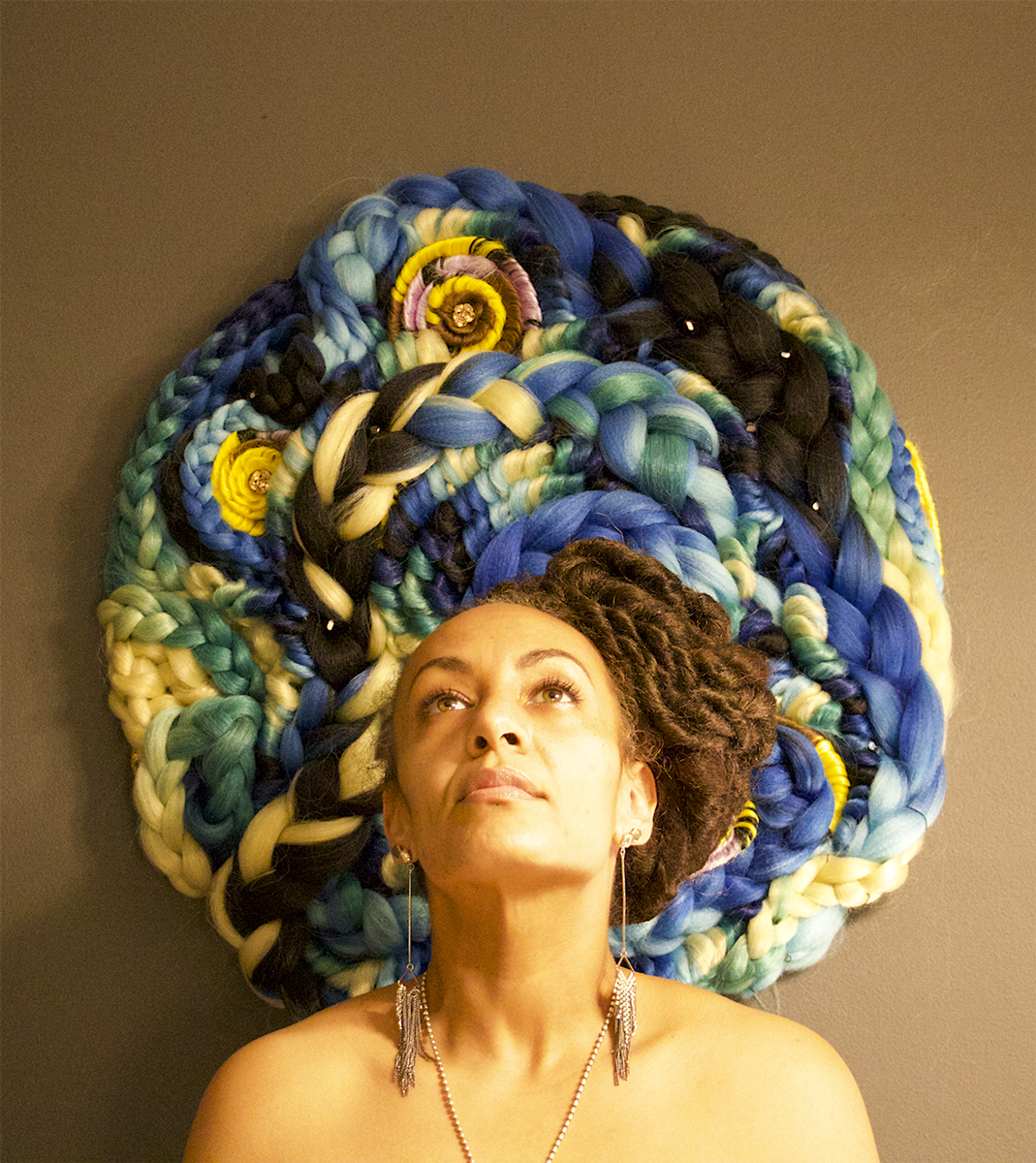 About the award
The RISD Serves Award recognizes alumni who have achieved distinction through significant contributions and voluntary service to improving the lives of others over a sustained period of time. The award recognizes the values of service and civic responsibility that reflect RISD's core values.
Image courtesy of Nafis M. White