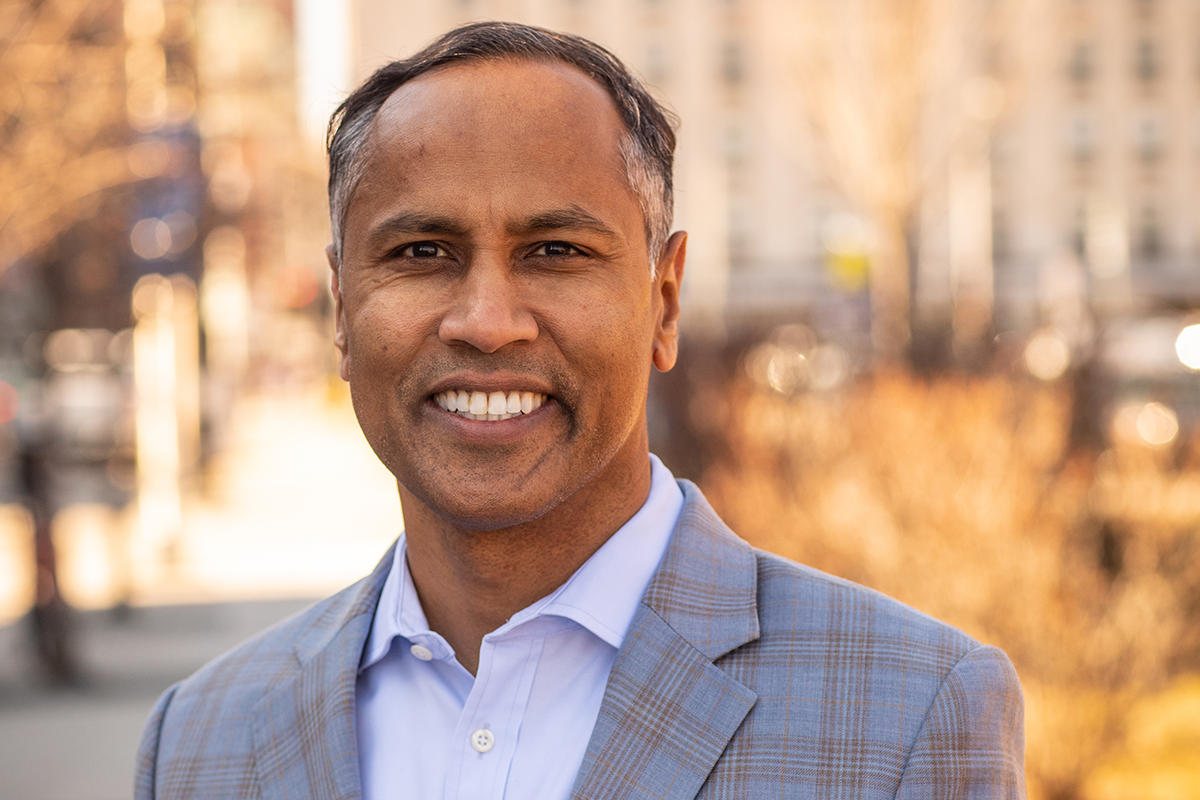 O'Neil Outar to leave RISD this fall.
O'Neil Outar, Vice President, Institutional Advancement, announced that he will leave RISD to become the Executive Vice President of Advancement for the Greater Boston Food Bank, where he will oversee communications, fundraising, government relations and marketing. The GBFB is the largest hunger-relief organization in New England, feeding people in 190 towns across the region and distributing the equivalent of nearly 90 million meals every year through a network of 600 partners and programs. 
Outar joined RISD in 2018, and during his tenure, RISD has experienced a dramatic increase in philanthropy, volunteerism and overall alumni and family engagement. Over the last six years, alumni, families and friends donated $137 million in support of undergraduate scholarships, graduate fellowships, professorships, internships and museum programming—five of the six best fundraising years in RISD's history. The RISD Fund, which provides approximately 10 percent of the college's financial aid budget, saw particularly strong growth, raising a record $5.05 million in the last fiscal year. 
"As a first-generation college graduate, I'm particularly proud of the money RISD has raised, especially to strengthen its commitment to scholarships and financial aid," Outar says. "The work we undertake in Institutional Advancement enables more students to benefit from the transformative experiences that RISD's art and design education provides." 
During his tenure, Outar focused on building and expanding the Institutional Advancement division to create and support opportunities for alumni, families and friends to engage with RISD on campus and at events around the world. Under his leadership, the number of regional clubs more than doubled and more than 20 alumni affinity groups formed. Commencement + Reunion Weekend was launched as the college's flagship event, bringing together newly graduated alumni and families with alumni returning for milestone reunions.
"RISD is a great institution and we set out to build a best-in-class program to match the pride and enthusiasm our alumni, parents, students, patrons, faculty and staff have for it," Outar says. "This past academic year, we witnessed records in both attendance and alumni and family volunteerism, driven in part by the incredible turnout at the 2023 Commencement + Reunion Weekend.
Under Outar's leadership, Institutional Advancement also created new communications vehicles to spread the news about RISD and bring the community closer together, including the relaunch of RISD Alumni Magazine and Momentum, a publication that celebrates the impact of donors and volunteers. A recently developed podcast series, Pulling the Thread, shines a spotlight on alumni achievements, while newly formed departmental advisory councils have created opportunities for alumni to provide expert guidance on curricula and best practices in their disciplines.
"While the work is not done, RISD is a global community of kindred spirits. It is my great hope that this community will continue to flourish, showing commitment to each other while also advancing the institution and its mission of educating future generations of artists and designers," Outar says.
President Crystal Williams says, "Because of Institutional Advancement's engagement and fundraising successes, O'Neil's team has found a range of campus partners—from the RISD Museum, Continuing Education and Fleet Library to many academic departments and programs. In addition, he led Institutional Advancement to be one of the first divisions to establish an SEI plan focused on an inclusive and diverse engagement strategy while also making RISD a national leader in sponsoring internships to promote diversity in the advancement profession." 
Outar was born in New Amsterdam, Guyana, and is named in honor of his father's favorite Australian cricketer, Norman O'Neill. He was educated in Brooklyn (N.Y.), New Hampshire and Massachusetts and holds a Master of Arts in Urban and Environmental Public Policy and a Bachelor of Arts, both from Tufts University.