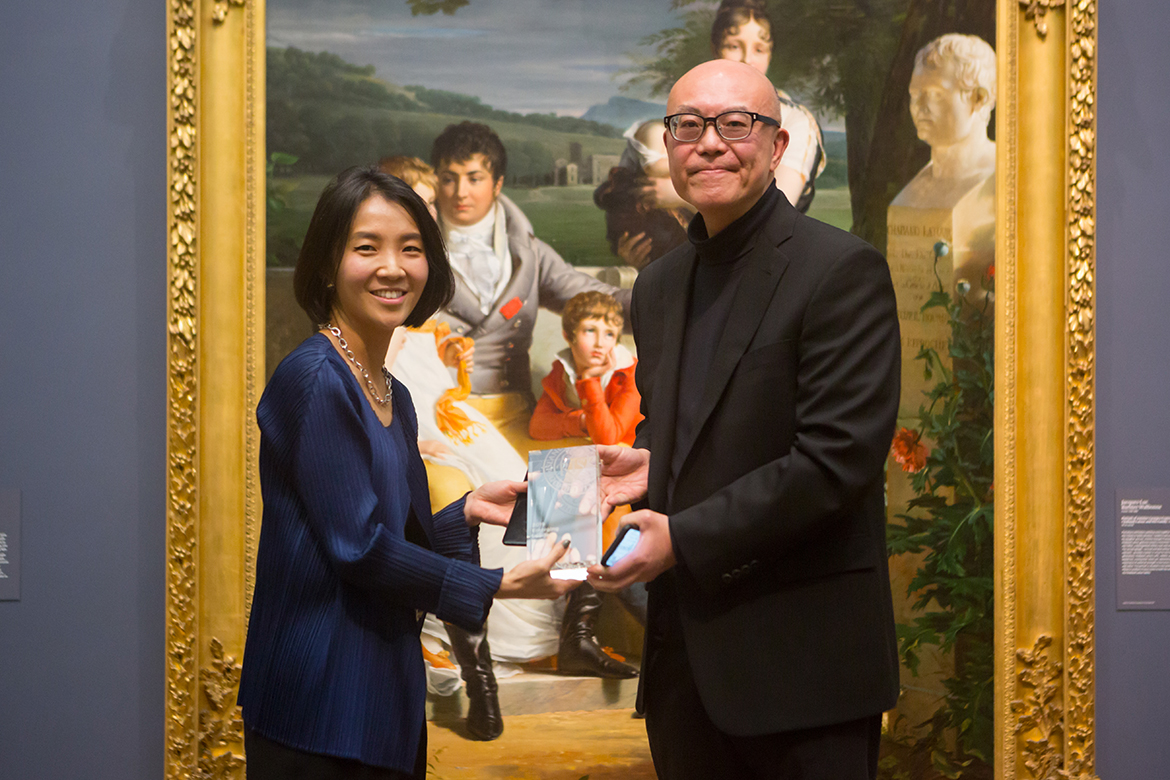 This award recognizes alumni who have graduated within the past 10 years, made significant achievements and contributions to their profession and/or community, think boldly, mindfully and creatively, and act with honor and moral courage.
Grace Jun 09 GD is a thought leader and community builder for diversity and inclusion. As a designer, professor, and social entrepreneur, she focuses on building educational programs, investigating applied technology for wearable integration, and practices research focused on inclusive design. Grace is able to amplify this work as the Executive Director at Open Style Lab (OSL), a nationally recognized non-profit dedicated to making style accessible to people of all abilities. (Awarded the Cooper Hewitt Emerging Designer Award 2019).
Open Style Lab was founded at MIT in 2014 as a public service project, where it first implemented an interdisciplinary collaboration model that engages with local people with disabilities to co-design stylish yet functional clothing, accessories, and assistive wearable products. OSL has since run its program five times from 2014-2019, and incorporated as an independent 501c(3) organization in Jan 2015. Grace expanded the organization's goals into New York City to expand awareness on how accessible clothing leverages social integration for people with disabilities through events, educational programs, and finally into courses offered at Parsons.
Prior to her work with Parsons and Open Style Lab, Grace's own design work can be seen in several of the early feature phones, smartphones, and wearable watches launched through Verizon or T-Mobile by Samsung Electronics. Her experience as a UX designer and design strategist at Samsung had developed research interests in wearable experiences and fashion technology products.
Grace is a proud alumna of the Rhode Island School of Design (BFA) and Parsons School of Design (MFA) and currently teaches full-time as an Assistant Professor of Fashion at Parsons School of Design in New York.