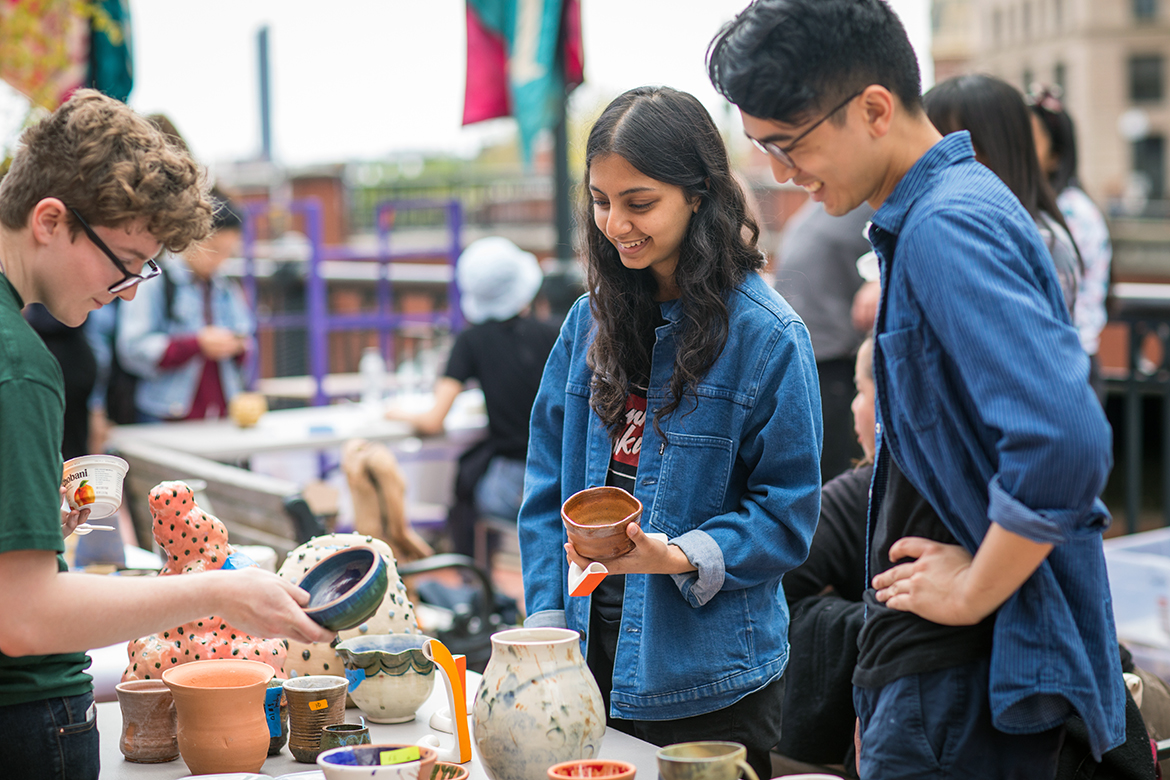 Are you a student at RISD? The RISD Alumni Association has plenty to offer you!
Student Alumni Council
Want to get more involved with the RISD Alumni Association? Begin by joining the Student Alumni Council! It's a student group that focuses on connecting current RISD students to the alumni network. If you are looking for leadership experience and professional development, this is the group to join. We are actively recruiting student leaders. Contact Ben Longstreth for more information about this great resume-building leadership opportunity.
Explore the creative paths of RISD alumni
Check out what alumni from your major are doing now and discover the many ways that RISD alumni build their creative practices and careers.
Mentorship
The RISD Alumni Association will be launching a mentoring program soon to help you get a leg up in your career with the help of an alumni mentor who has been in your shoes. We'll be reaching out to students as soon as the program is up and running later this fall to give you all the details!
Work-Study
Are you interested in working on with a team of RISD students to earn money for chatting with alumni and expanding your RISD network? If so, please reach out to Ellen Walbrun 95 PH to learn more about the RISD Phonathon and how you can help strengthen RISD for current and future generations of students!