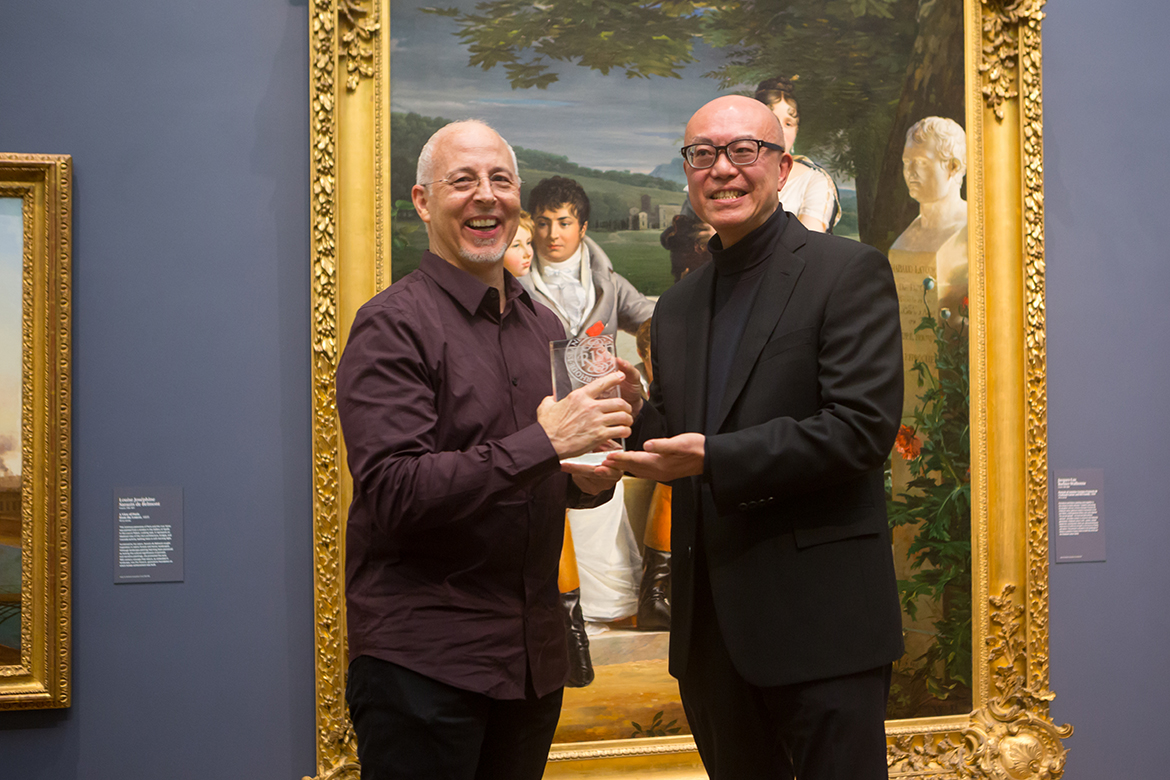 The Art and Design Educator Award honors alumni who have demonstrated exceptional commitment to the field of art education and encourage students to learn and thrive creatively.
Todd Bartel 85 PT received a BFA from Rhode Island School of Design in 1985 concluding his studies at RISD's European Honors Program in Rome, between 1984-1985. In 1990, he was a recipient of the Jacob K. Javits Fellowship (U.S. Department of Education, Washington, D.C.). He went on to earn an MFA in Painting from Carnegie Mellon University in 1993. Bartel's work assumes the forms of painting, drawing and sculpture in a collage and assemblage format. His work investigates the interconnected histories of collage and landscape and the roles of nature and natural resources in Western culture. Bartel was awarded a Connecticut Council on the Arts Fellowship Grant in 2000 in support of the continuation of his related series entitled, "Terra Reverentia" and "Garden Studies."
Bartel has taught drawing, painting and sculpture at Brown University, Manhattanville College and Carnegie Mellon University, Vermont College MFA in Visual Art and New Hampshire Art Institute MFA in Visual Art among others. He has been a guest critic at Rhode Island School of Design, a visiting critic at Vermont College (since 1999) and New Hampshire Art Institute since 2014. He has lectured at the Alfred University, Western Connecticut State University, Rensselaer Polytechnic Institute, Montclair State University, Chatham College among others. His work has been exhibited nationally in venues that include Palo Alto Art Center (Palo Alto, CA), Katonah Museum (Katonah, NY), Brockton Art Museum (Brockton, MA), The Rhode Island Foundation (Providence, RI), Zieher Smith (New York, NY), Mills Gallery (Boston, MA), Iona College (New Rochelle, NY).

He is the founder and Gallery Director at the Cambridge School of Weston's Thompson Gallery, a gallery dedicated to thematic inquiry, including such exhibition series as Sublime Climate, Collage at 100 and Kiss the Ground, Nowhere Everywhere, and With Eyes Open. A seasoned teacher since 1986, Bartel currently teaches drawing, painting, collage and conceptual art at the Cambridge School of Weston.