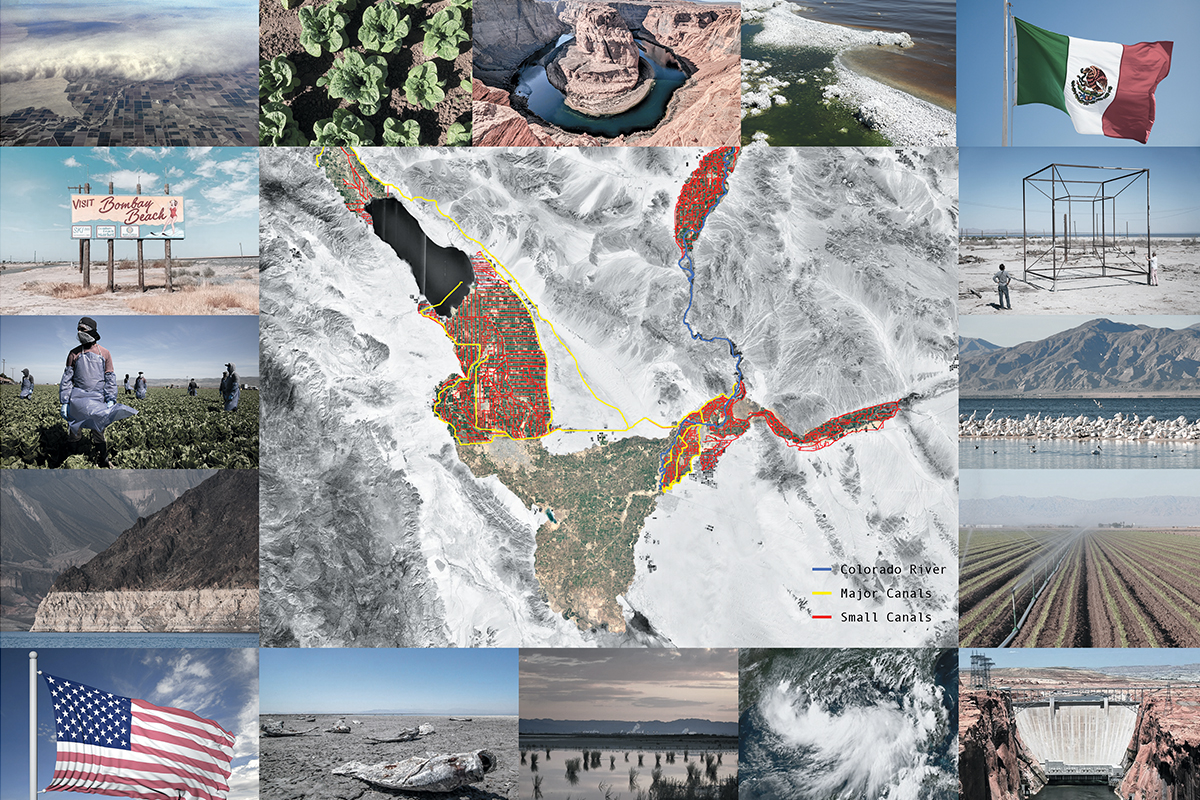 Students push the boundaries of journalism.
Students in a spring Computation, Technology and Culture studio created work with the potential to transcend traditional gallery settings and reach wide audiences through print journalism and other news outlets. The course, Artists on the News, was developed last spring by journalist Marisa Mazria Katz, known for her writing about the arts in the Middle East and North Africa as the founding editor of Creative Time Reports and the founding editorial director of the Eyebeam Center for the Future of Journalism.
"I see artists as distinctively adept at encouraging all of us to be more engaged," said Mazria Katz, "no matter if they are tackling issues like climate degradation, technology, surveillance or politically motivated violence."
Graphic Design major Alina Spatz 23 GD, who took the course last year as her home country of Russia invaded Ukraine, described it as "life-changing. I'd been interested in politics and activism since high school," she said, "but I didn't understand how design could fit in. Marisa opened my eyes to the ways that artists and designers can participate in those worlds."
Mazria Katz brought in professional artists, journalists and editors nearly every week to explain how they use unconventional forms of expression to tell real-world stories. Students enrolled in the course received firsthand insights from such experts as journalist and Knight Wallace fellow Mary Cuddehe, curator Jake Charles Rees from the Centre for Investigative Journalism and Atlantic editor Matt Seaton.
After wrapping up her time at Eyebeam, Mazria Katz and Rees co-launched the Center for Artistic Inquiry and Reporting, a nonprofit producing artistled investigations that push the boundaries of traditional journalism. "I act as a kind of connector," she said, "helping artists imagine the stories they want to tell, but also finding the right outlets for their work."
She has generously helped RISD students pitch projects they are creating for her class to prominent publications. For example, Spatz's personally motivated piece about Putin's war on independent media was published in The Nation last September.
---
Image: Silent Water: The Decline of Salton Sea Amidst A Global Crisis. Courtesy Changsong Li BArch 24
Words by Simone Solondz