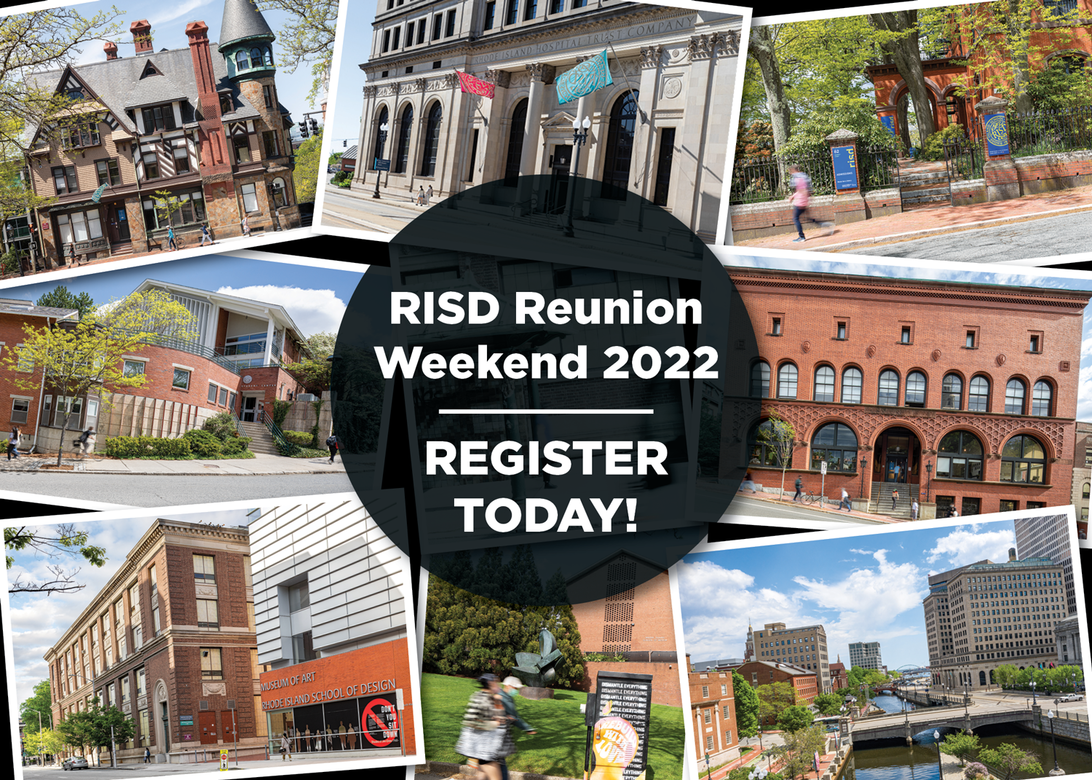 Registration for alumni and their guests is now open!
RISD Reunion celebrates YOU, our 0, 1, 2, 5, 6, 7 class alumni, with a four-day weekend filled with a wide range of activities, including several new traditions to deepen the connections between our alumni and the Class of 2022. Commencement + Reunion Weekend is designed to be family-friendly, with events planned to engage all ages.
We ask for your patience with registering online while our system processes the many variables required for each event option. If you need assistance with registration, please contact us at 401 454-6333 or 401 454-6791 Monday–Friday 8:30 am–4:30 pm ET. Thank you.
Want to know more? Visit our main reunion page.
Planning your stay? Visit our hotels + lodging section.
Looking to reconnect? Check out who's attending!
Have questions about accessibility? Visit our Accessibility at RISD page.
All full calendar of events for reunion alumni can be found below, scroll through and plan your weekend, or just start registering!
If you are attending your 50-year (1970, 1971, 1972) or 45-year (1975, 1976, 1977) reunions, or if you are a member of the classes of 1960, 1986, 1987, 1990, 1992, the mid-90s (1995, 1996 and 1997), 2000, 2002, 2015 or 2020, please use the buttons below or scroll to the bottom of the page for registration links specific to your reunion. ALL OTHER REUNION CLASSES PLEASE REGISTER USING THE LINKS PROVIDED IN THE EVENTS CALENDAR BELOW.
Not part of this years reunion cycle but still want to attend events during this celebratory weekend? The weekend includes several events open to the entire RISD community!