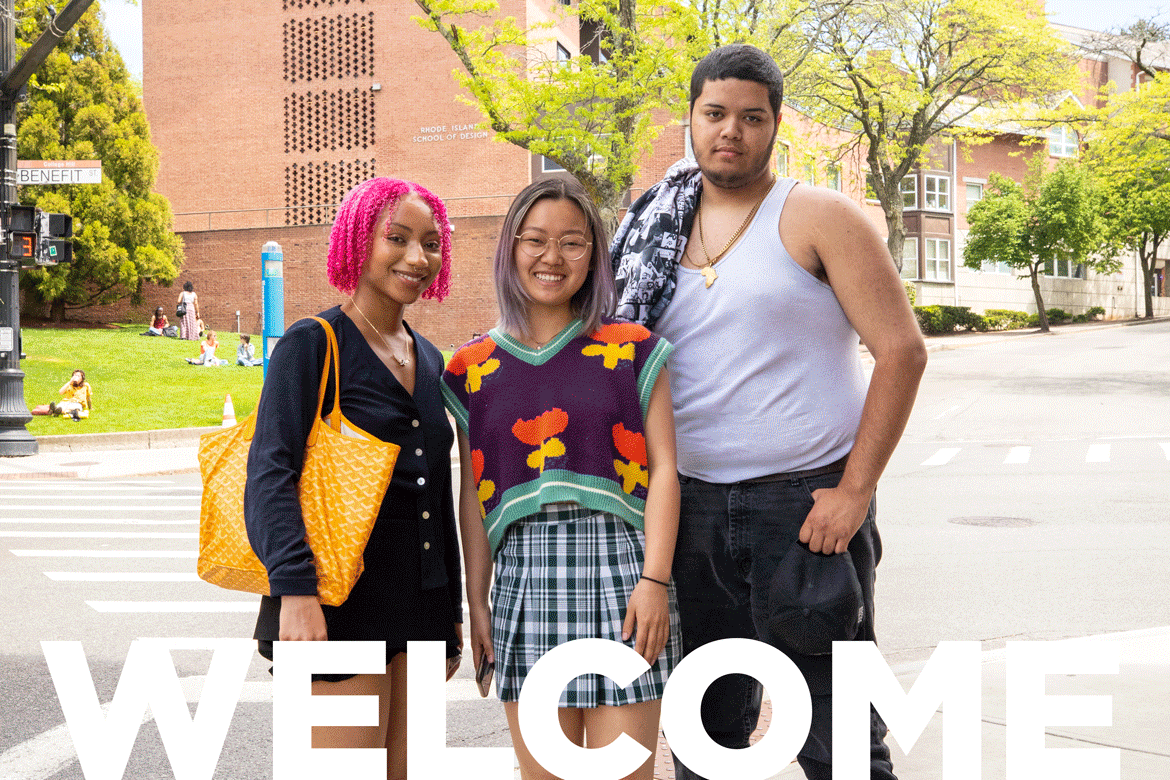 Starts: Sat, July 16, 2022
Ends: Sun, August 07, 2022
---
No one knows RISD like you do. 
This summer, our Regional Alumni Clubs in partnership with the RISD Alumni Association and Families Association invite you to connect with RISD students and their families to share your experiences of life at RISD and beyond.

We hope you will join us for one of our events happening in several major cities across the globe this July and August!
Seoul, South Korea
Saturday, July 16
2–3 pm Korea Standard Time
Hosted by the Alumni Club of Korea
Platform-L Contemporary Art Center
Fourth Floor Lecture Room
11 Eunju-ro 133-gil, Gangnam-gu, Seoul, 06053 South Korea

Los Angeles
Sunday, July 24
2–3:30 pm PT
Hosted by the Alumni Club of Los Angeles
Private Residence
Bel Air, Los Angeles
Address will be provided with your registration confirmation

New York City
Tuesday, July 26
6:30–8 pm ET
Hosted by the Alumni Club of New York City
Casey Kaplan Gallery
121 W 27th St, New York, NY 10001

Richmond, British Columbia
Saturday, July 30
2–4 pm PT
Hosted by the Alumni Club of Canada
Cloud Center of Art and Design
Unit 350, 4400 Hazelbridge Way, Richmond, BC V6X 3R8

Providence
Sunday, July 31
3–4:30 pm ET
Hosted by the Alumni Club of Rhode Island
Farm Fresh RI
10 Sims Ave, Providence, RI 0290

Washington, DC
Tuesday, August 2
6–8 pm ET
Hosted by the Alumni Club of Washington, DC
CRB
1801 Research Blvd Ste. 620
Rockville, MD 20850

San Francisco
Wednesday, August 3
5:30–7:30 pm PT
Hosted by the Alumni Club of San Francisco
Private Residence
Pacific Heights, San Francisco
Address will be provided with your registration confirmation

Boston
Sunday, August 7
2:30–4 pm ET
Hosted by the Alumni Club of Boston
Garage B at the Speedway
1420 Soldiers Field Rd, Boston, MA 02135
The Alumni Association and Families Association would like to thank the following individuals for generously offering their time and space to make these events a success.

Casey Kaplan P 25
Deb Mankiw P 23
Kristine Merz 92 GD
Irwin Miller BArch 94 P 24 and Heidi Miller P 24
Bruce Werfel BArch 89
Jeannie Whelan 90 PT
Photo credit: Jo Sittenfeld MFA 08 PH