Green Bathroom Claudia Bitrán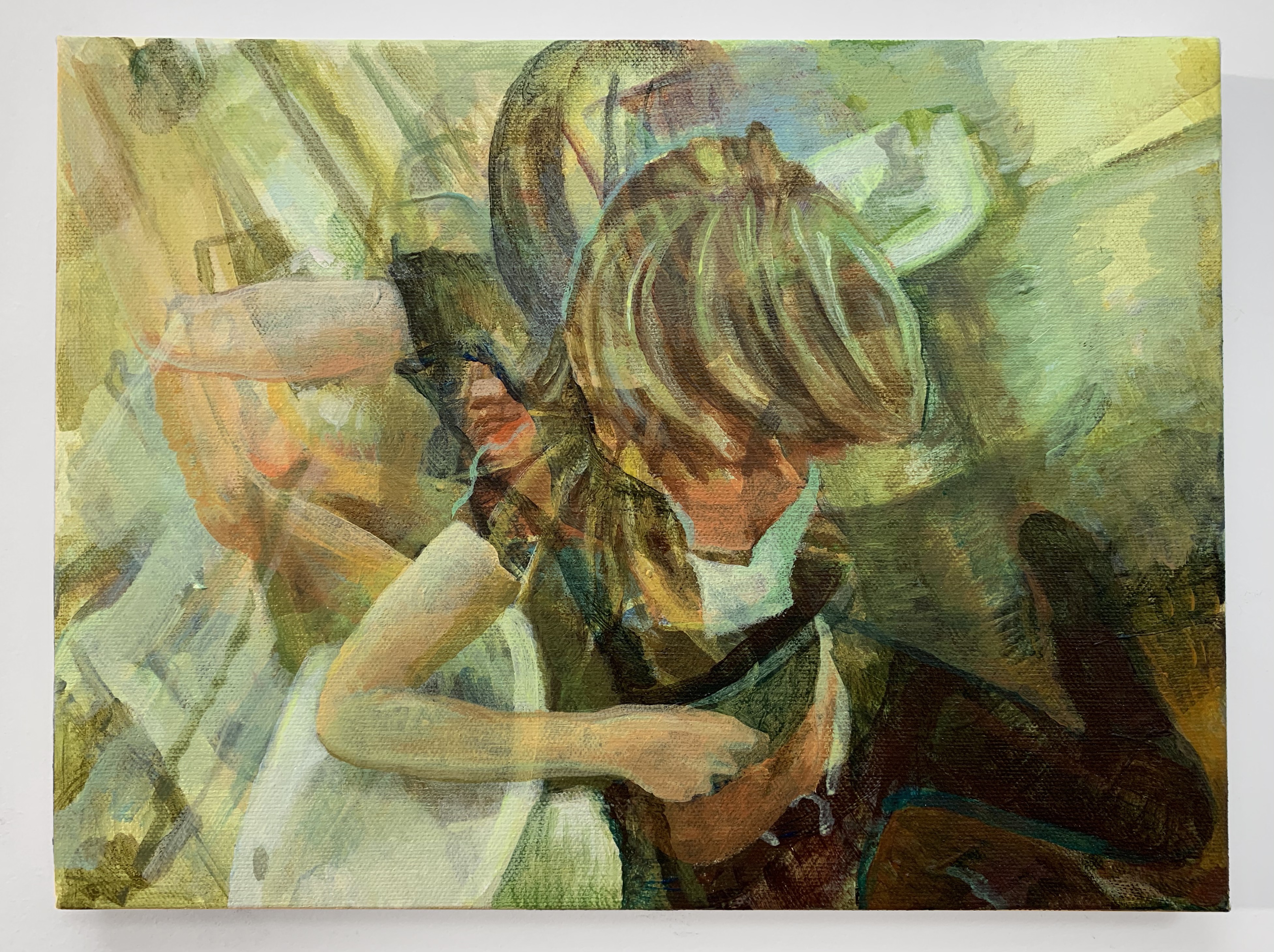 Diamonds, Razors and Champagne
Starts: Fri, April 09, 2021 at Noon
Ends: Fri, April 23, 2021 at 8:00 PM
Reception: Thu, April 22, 2021, 6:00 PM - 9:00 PM
---
Leopold Masterson MFA 11 CR curates group exhibition at a space gallery in New York City.
Leopold Masterson's group exhibition, Diamonds, Razors and Champagne is on view now at a space gallery. The exhibition features works by 16 artists, including five RISD alumni.
Exhibition Statement
In recent years, technology has reformed mass communication into various social platforms on which users can commodify themselves amongst "friends". Identities are now fashioned out of products and lifestyles that maximize their value within consumer culture. The drunken allure of celebrity media and sponsored content fucks our stream of consciousness with flashes of elaborate luxury items pushing us to demand the next great indulgence. Situated in this orgy of excess, Diamonds, Razors and Champagne examines the unbridled appetite for more, more, more that results from the relentless stroking by commercial media. The works included span a range of artists, objects and media, from videos to jewelry all the way through to alcohol, this shit bursts with hedonistic decadence while questioning its compatibility with the conflicting desires for lasting survival and self-actualization in the ephemerality of mainstream society. This exhibition manifests our growing tendency to overindulge our senses and seek out newer and stronger addictions. Much like they say in recovery, the first step is denying you have a problem and embracing one's desires.
Featured artists:
Marty Allen
Claudia Bitrán (MFA 13 PT)
The Curio Carpo
Cory and Nina Against The World
E. Foxe Harrell
East Village Vintage Collective
Samuel Gassman
Samson Huang
Tamara Johnson (MFA 12 SC)
Elle Lexxa
John Manion
Leopold Masterson (11 CR)
Benjamin Peterson (11 CR)
Rusted Anchor
Elizabeth Saloka
Jim Tozzi (91 FAV)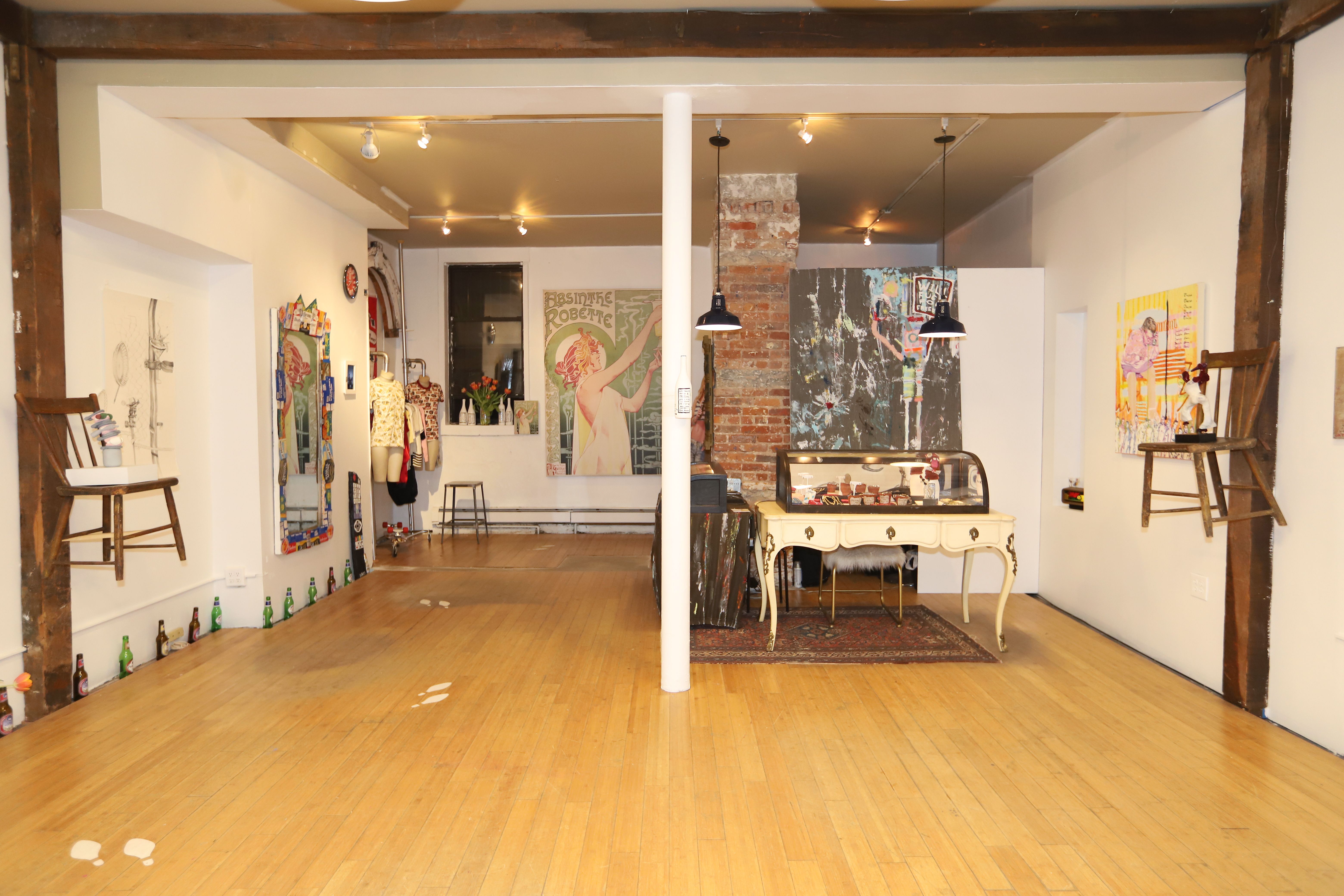 a space gallery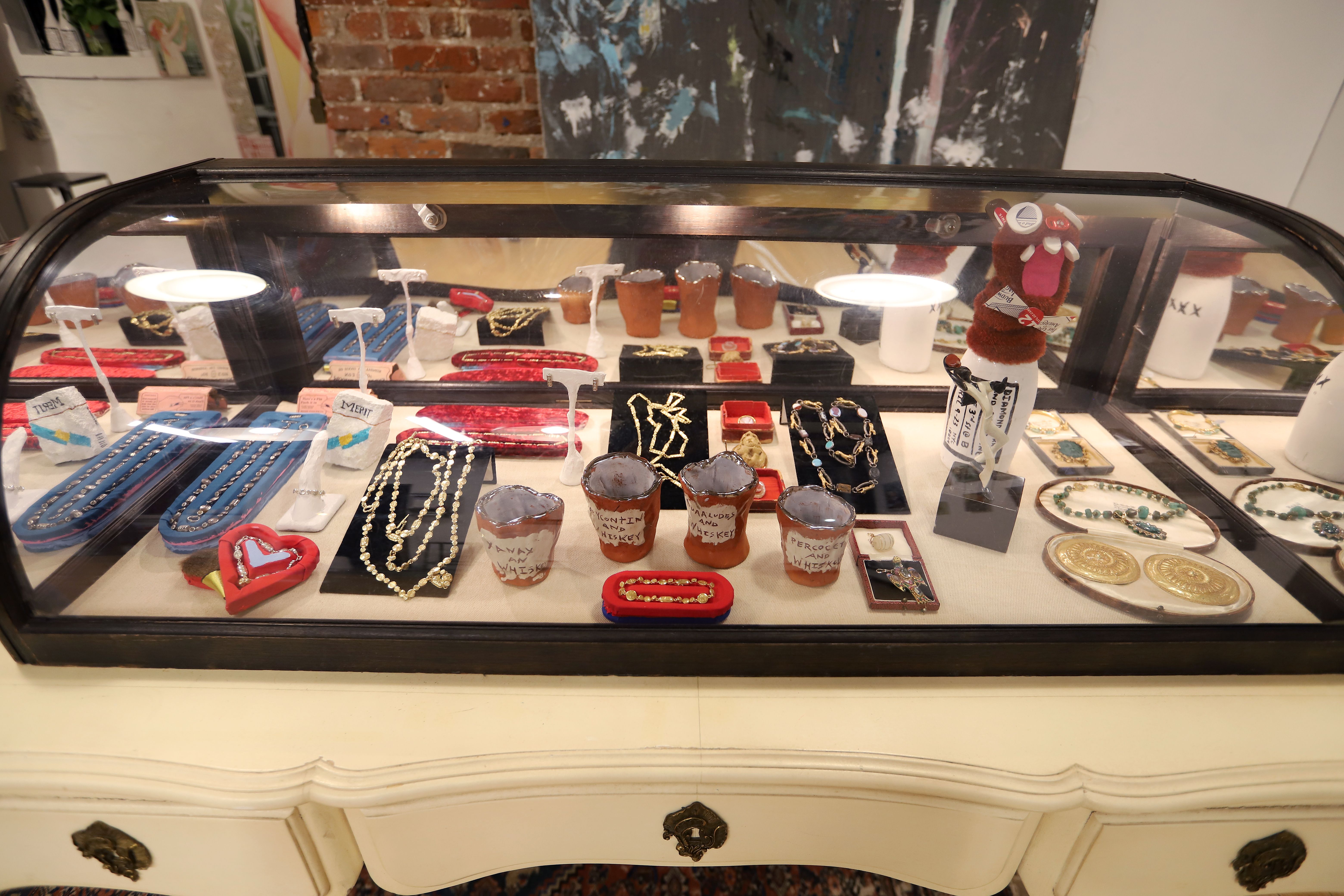 a space vitrinte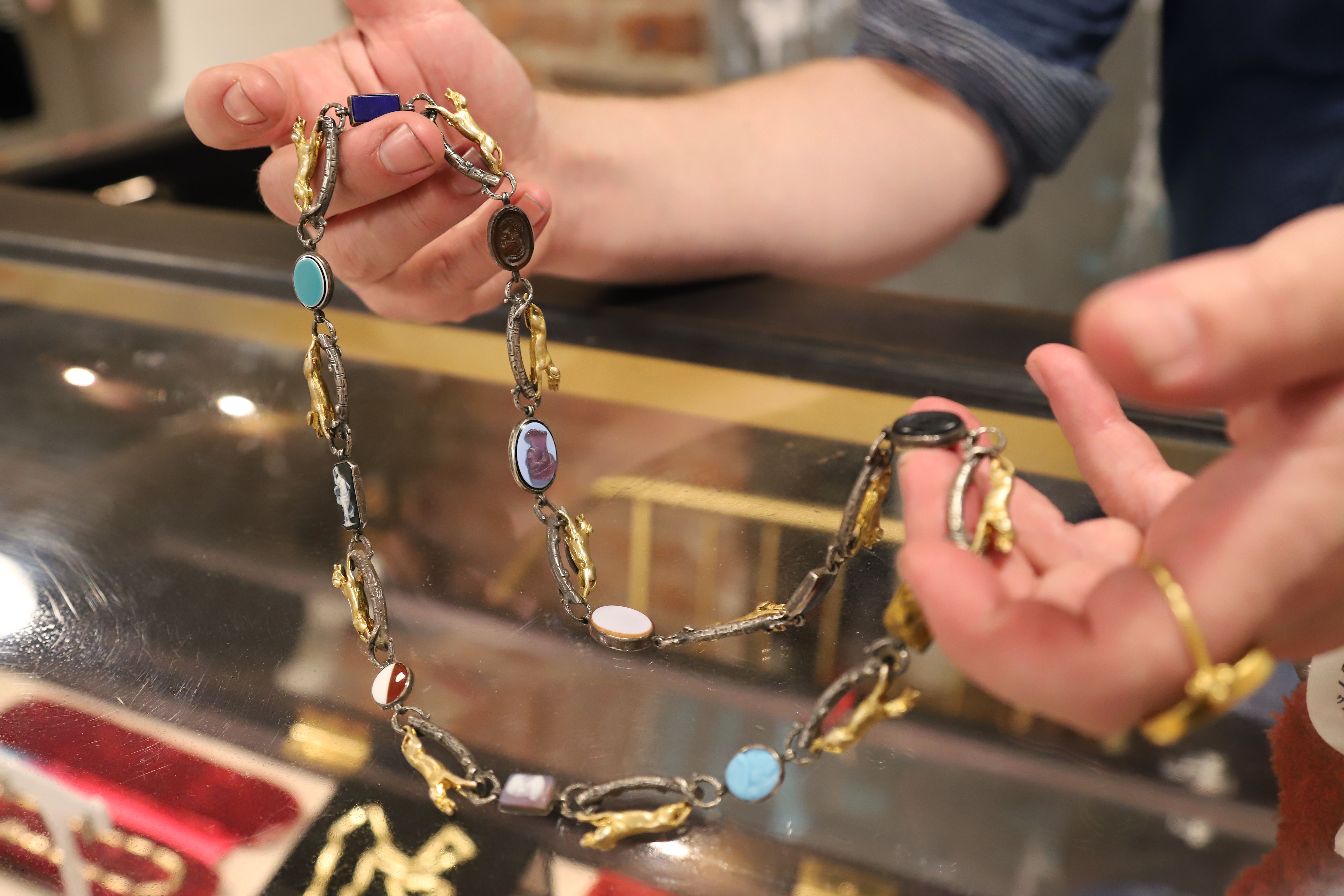 Necklace, Sam Gassman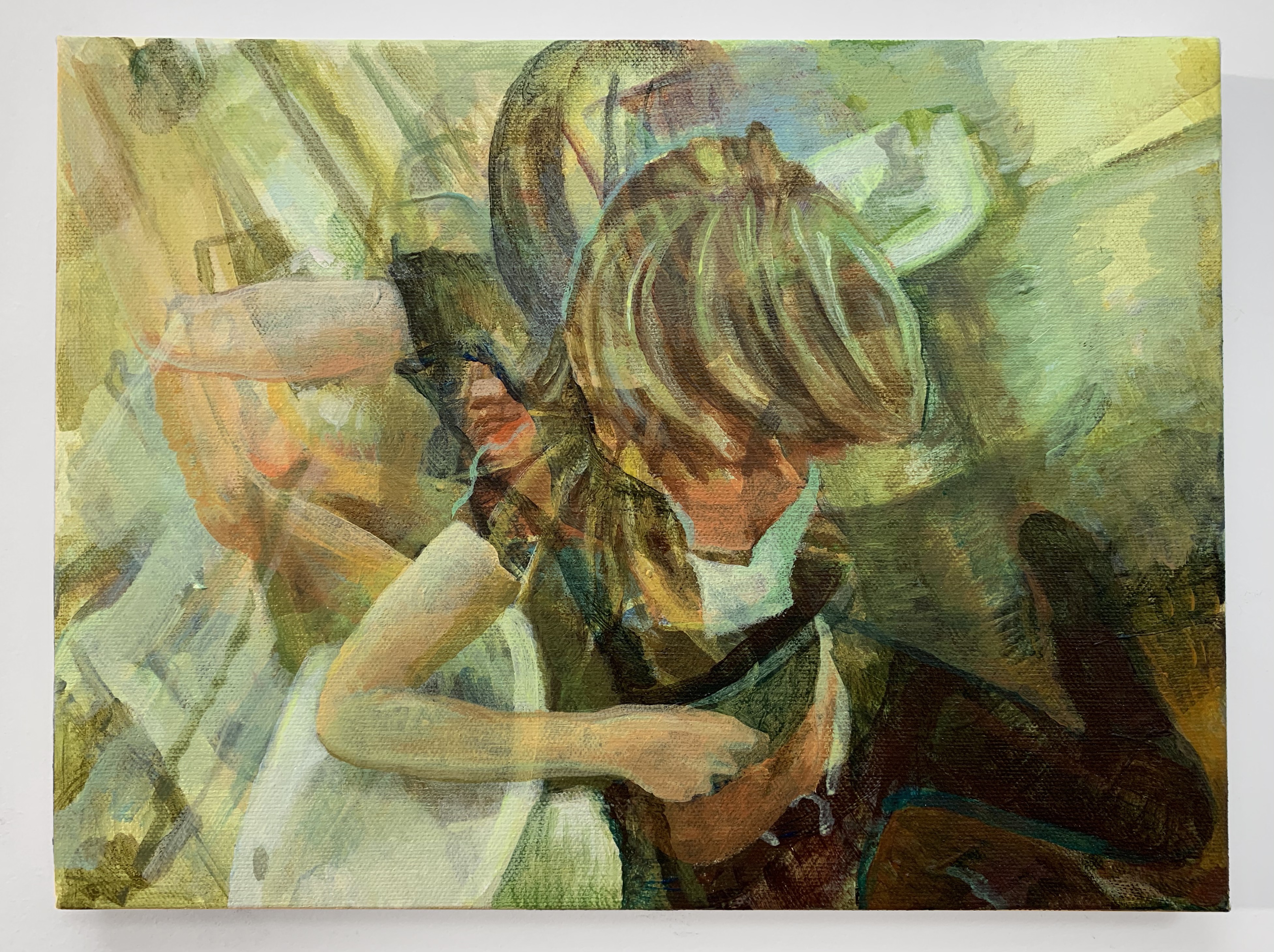 Green Bathroom, Claudia Bitrán