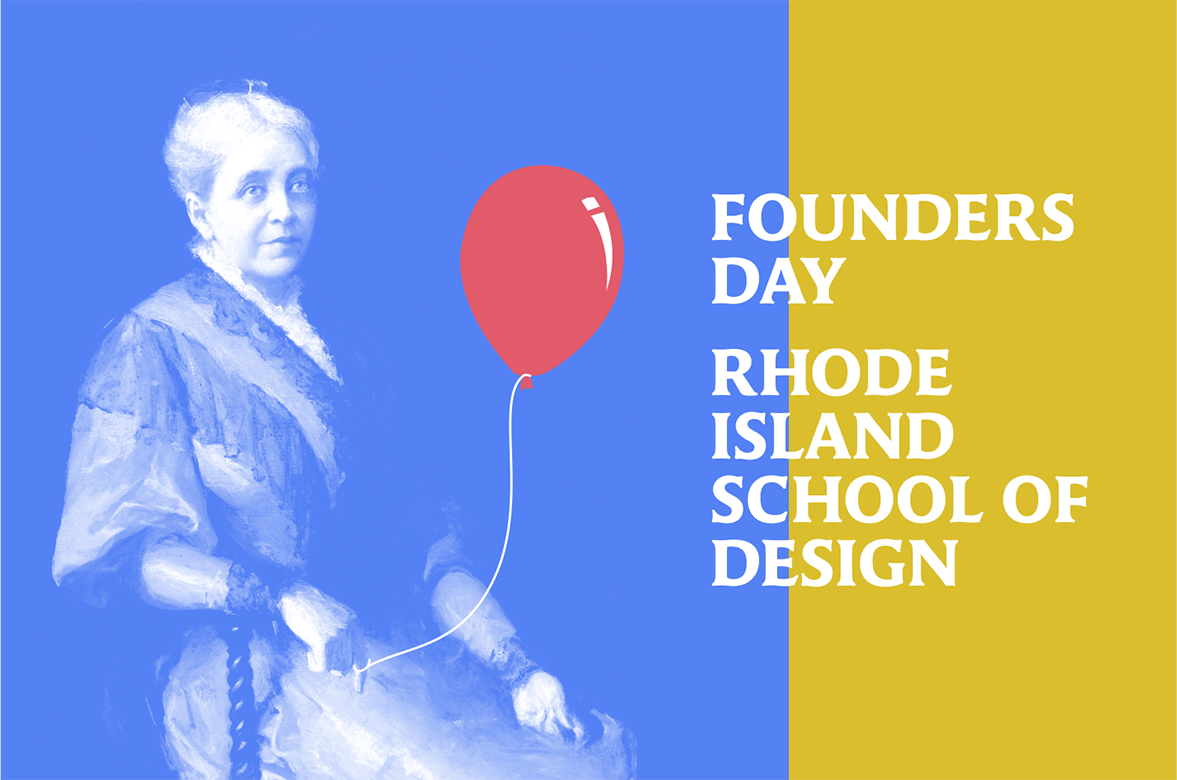 RISD was founded on March 22, 1877. We set aside this day—Founders Day—to celebrate the college and its mission to educate its students and the public in the creation and appreciation of works of art and design, to discover and transmit knowledge and to make lasting contributions to a global society through critical thinking, scholarship and innovation.
The ideas that led to the founding of RISD were nurtured by a small group of women who had joined forces to raise funds for Rhode Island's contribution to the Philadelphia Centennial Exhibition in 1876. In 1877—four decades before women in the US gained the right to vote—Helen Adelia Rowe Metcalf and the 34 other members of the Rhode Island Women's Centennial Commission invested their group's surplus of $1,675 in founding a school of art and design.
The modern celebration of Founders Day was launched in March 2019. Faculty, staff, students and alumni each join in the celebration of Founders Day by participating in events and service activities occurring locally, nationally and globally. Please join us in this milestone moment to celebrate RISD's history and accomplishments, and its exciting future!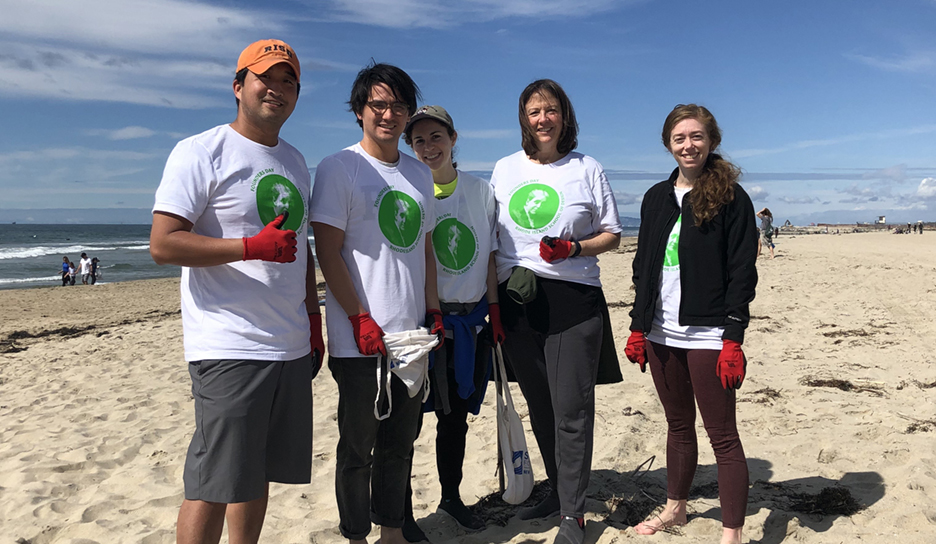 RISD Serves 
As part of our Founders Day celebration, we are honoring the core values of RISD through community service projects all around the globe. Alumni volunteers are giving back to their communities, whether by organizing events in their area, participating with their local alumni club (see listing below), or volunteering on their own.

Alumni service can be any time in the month of March. Let us know about your plans to organize or participate in a community service project.


Event Schedule
Check back here for more details on month-long virtual Founders Day activities including an alumni panel, live tour and interactive museum event.
Welcome from President Somerson
Monday, March 1
President Rosanne Somerson kicks off a month of Founders Day celebrations with a brief, pre-recorded video address. Faculty, staff, students and alumni around the world are invited to reflect on the women who founded RISD in 1877 and honor the work and dedication of our vibrant community.



Women's Spheres: Connections and Relationships


Tuesday, March 9 | 12-1 pm ET
The RISD Museum celebrates Founders Day with Women's Spheres: Connections and Relationships, a close look at key paintings and sculptures in the collection led by curator Maureen O'Brien and Mariani Lefas-Tetenes, assistant director of the museum's School and Teacher Programs. Consider the historical context of the works in their time and place along with the multiple ways the museum has supported education since 1877. Register now



Land Acknowledgment


Wednesday, March 10 | 7 pm ET
Learning about Rhode Island history begins with understanding the ecological and cultural history of Narragansett homelands, settler colonialism's dispossession of land and culture, and contemporary methods of Indigenous survivance. Join Cassius Spears Jr. (Narragansett) and endawnis Spears (Diné/Ojibwe/Chickasaw/Choctaw) for an interdisciplinary discussion of the Narragansett landscapes upon which RISD was founded. They will review ecological knowledge, kinship, culture and resilience and contextualize the reclamation work tribal nations are doing here within movements across Turtle Island. Registration coming soon.

RISD Serves Announcement + Panel
Wednesday, March 17 | 6 pm ET
RISD alumna Lina Sergei Attar MArch 01, founder of the Karam Foundation for Syrian refugees, hosts a panel of alumni speakers who work in socially minded nonprofits. Panelists will include Stacey Ascher 07 IL, Child Mind Institute; Jonsara Ruth 92 ID, Healthy Materials Lab at Parsons; and Max Frieder 12 PT, Artolution. Register now
 
RISD Archives and Special Collections Live Tour
Thursday, March 19 | 12 noon ET
Alumna and New Urban Arts board member Lois Harada 10 PR hosts a live tour of RISD's storied archives with digital archivist Douglas Doe and archivist Andrew Martinez. Register now
 
Alumni Founders Panel
Monday, March 22 | 6 pm ET
Please join us for an all-female panel in honor of Women's History Month featuring alumni design founders from RISD's Founders & Entrepreneurs Affinity Group. Panelists include Sara Durham 92 IL, founder of Big Duck and Advomatic, Annie Evelyn 99 FD/MFA 09, co-founder and director of Crafting the Future, Keita Turner 91 AP, founder of Keita Turner Design and Livvy & Neva. Register now

Alumni Podcast Launch
Monday, March 22
More details coming soon.

Alumni Club and Affinity Group Activities Throughout March
Club of Washington, DC Masks for the Homeless
Sunday, March 7 at 7 pm ET
Club of Seattle Cardmaking for the Community
Monday, March 8 at 7 pm PT
Club of Los Angeles Beach Cleanup
Saturday, March 20 at 9 am PT
Club of San Francisco Ocean Beach Cleanup
Sunday, March 21 at 10 am PT
Club of RI Serves at India Point Park
Monday, March 22 at 1 pm ET
RISD Alumni for Social Impact Talk with Sarah Obenauer, Founder of Make a Mark
Tuesday, March 23 12 pm ET
Club of Boston Serves at National Braille Press
Saturday, March 27 at 10 am and 12:30 pm ET
Club of Pittsburgh Donates to the Center for Creativity
Saturday, April 10 and Sunday, April 11 from 10 am to 5 pm ET